Inside Air and Anchor, a New Jewelry and Home Goods Line in RI
The local company celebrates the small moments in life.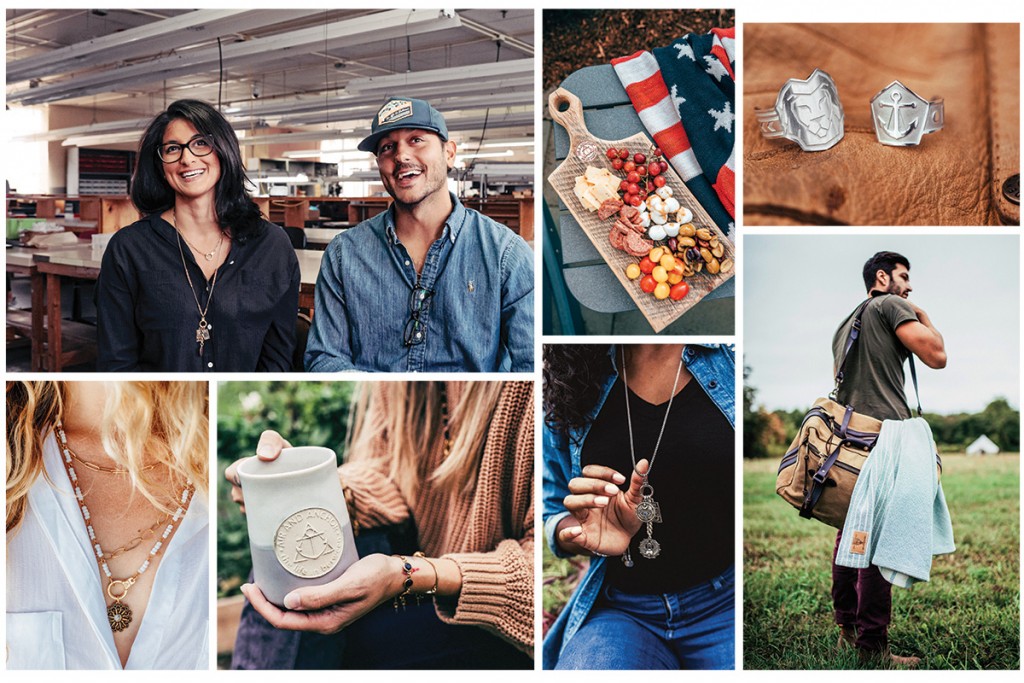 Starting a new business is always a daunting task; launching a business in the middle of a global pandemic? That's even riskier, but for husband and wife duo, Omar and Rachel Ajaj, creating Air and Anchor seemed like the right thing to do.
The Cranston-based company handcrafts and locally produces jewelry as well as other products like blankets, mugs and serving boards with meaning behind each item.
"Air and Anchor is really about those small moments in life," Omar says.
The business is built on appreciating things that happen every day, not just big achievements and celebrations. It's about slowing down and taking the time to enjoy the minutes in between. The couple wants to be more present for their three children, and the jewelry company is a symbol of that. The couple says they were so caught up in trying to crush their goals that they forgot to enjoy their daily lives. Air and Anchor was born from their decision to leave their high-stress jobs and create a life they both love.
Their serving boards celebrate spending time with friends and family over cheese and crackers, and cozy blankets keep people warm at home, which is where most people are spending the majority of their time now. "The jewelry reminds you, but it's all the other products that enhance those small moments," Omar says.
All the products are made locally and the jewelry is constructed in a Cranston factory owned by Rachel's grandfather. Rachel is a third-generation jewelry designer and loves the process of creating the pieces.
"My [favorite thing], hands down, is the design process. I always say that is my number one job and the one thing that I absolutely love," Rachel says.
Omar's favorite part of the business is the people they get to work with, from the vendors and suppliers to the customers.
"I love that because I enjoy the people part of it all," Omar says.
This fall, Air and Anchor partnered with the Federal Hill Commerce Association to purchase and distribute more than 100 blankets to local restaurants through a grant for the Take It Outside initiative. They also work with local radio stations and social media influencers to get their name out there. Their main marketing approach has been digital as they are an online company with no storefront.
With eight part-time employees, the couple plans to expand and hire more members of the community to keep jobs local.
Visit Air and Anchor's website and browse necklaces, earrings, bracelets and more. And as Omar and Rachel hope you do, try to make time for the small things. airandanchor.com