How a Local Hockey Coach Made the Guinness Book of World Records
Christina Markrush participated in the world's highest-elevation hockey game in the Himalayas.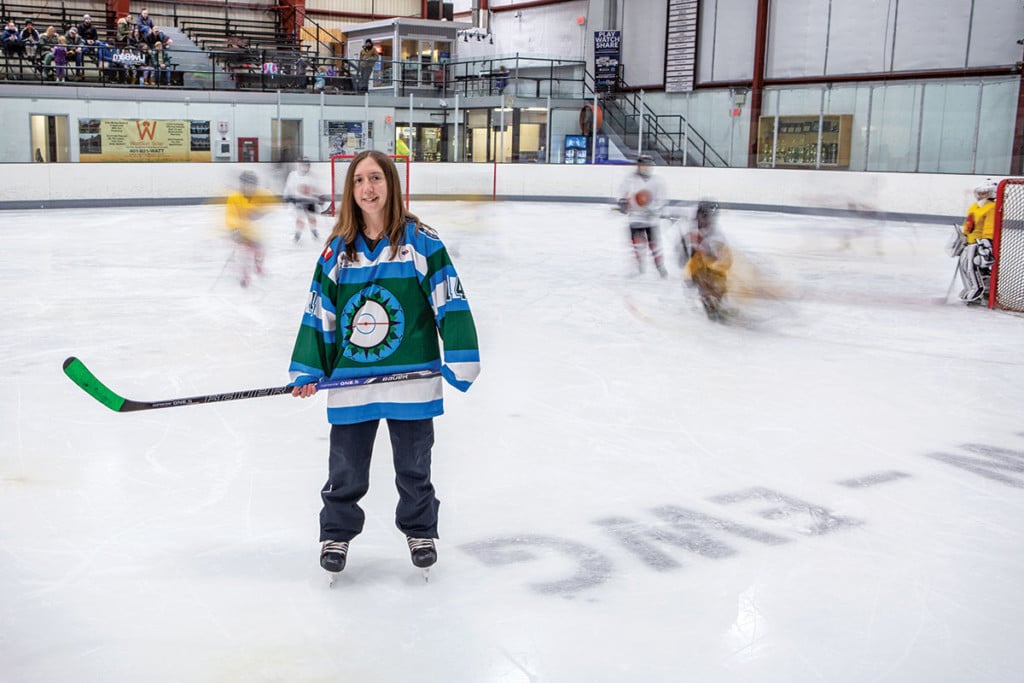 When you play hockey at 14,307 feet, it takes more than sticks and pucks to get through a shift on the ice; oxygen on the bench is a must, too. For Rhode Islander Christina Markrush, the exertion was just part of a successful campaign to stage the world's highest-elevation hockey game in India's breathtaking Himalayas and to feed the love of the game for the unexpectedly hockey-crazy residents of the Ladakh region.
The game, played in February 2018 on a remote mountain lake, was a monumental effort sponsored by the Hockey Foundation, whose mission is to build character, improve quality of life and empower children in less fortunate regions around the world.
Markrush not only collected hockey gear to donate to Ladakhi children, but also served as a youth coach on the India trip and was one of the privileged few to line up on the ice and play the game, which was just certified by the Guinness Book of World Records in December.
"The game helped give hockey in Ladakh the recognition that it deserves," says Markrush, a coach for the Central Rhode Island Knights mite team. "Most people don't know that India even has a men's and women's national hockey team. Ladakhis have such passion for the game of hockey; it's actually the region's official sport. We saw kids running around the streets with homemade sticks, pucks and skates. Their stories are incredible."
The idea for staging a high-altitude hockey game grew out of a friendly annual competition between local Ladakhis and visiting Canadian hockey players. Game day was marked by bitter cold and high winds, yet a big crowd turned out as the Hockey Foundation squad gamely squared off against the more acclimatized locals.
"Most of us could only last around twenty to thirty seconds on the ice, then we were slowly making our way to the bench gasping for air," recalls Markrush. "I couldn't even think straight, and felt myself moving in slow motion because of the lack of oxygen."
The score of the game was quickly forgotten as the teams bonded over "the common goal of sharing our passion and giving others the same opportunity to play the greatest game," says Markrush, who continues to run learn-to-play programs for ice and roller hockey in Warwick. "I've had the opportunity to coach in India, Serbia and inner-city Boston so far, but right now I am focusing on our program at home," she says. "However, I definitely see more hockey-related traveling in the near future."