Eat Your (Winter) Veggies
Five winter vegetables that will keep you healthy when the temperature drops.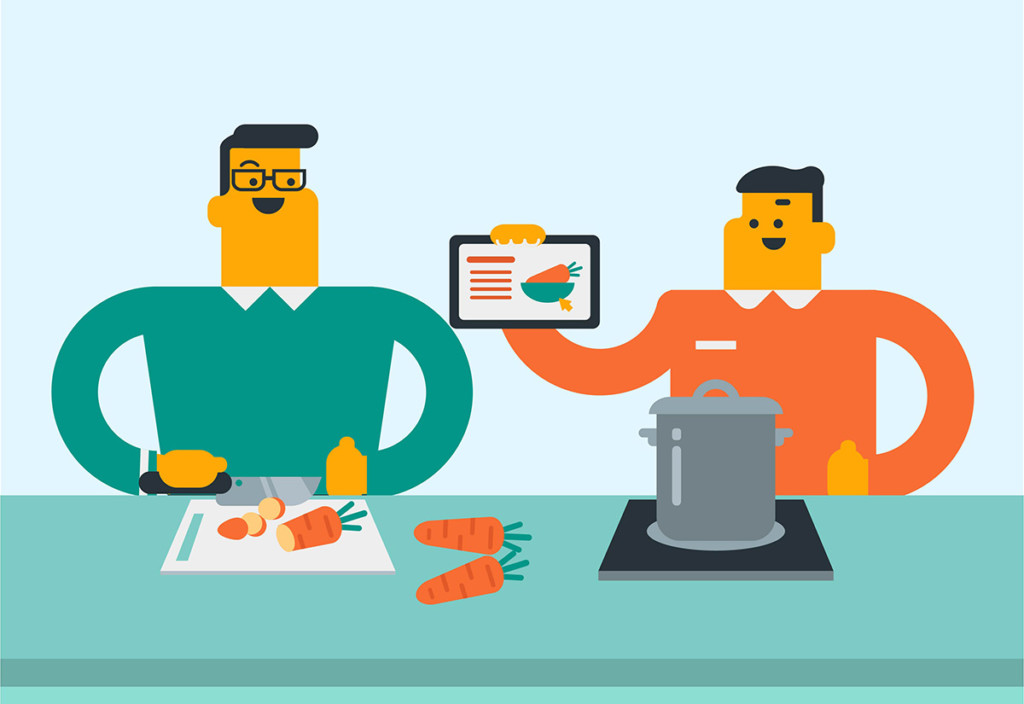 Winter isn't just coming, Game of Thrones fans, it's here, and protecting your health this season goes beyond your standard hand sanitizer and Vitamin C packet. We all struggle in finding ways to protect our bodies from the flu months, but as the New England temps lower, we are privy to an abundance of delicious, resilient vegetables that are chock full of vitamins and fibers that will keep your immune system healthy, balanced and strong (and, even better, your taste buds happy). That's why we've asked local registered dietitian and nutritionist, Amber Yui, to fill us in on the benefits of five winter vegetables. Each makes for delicious and creative meals that will also keep you far from the tissue box this season.
The Vegetable: Butternut Squash
The Benefits: High in Vitamin A and Vitamin C (which improve immune function), iron that prevents different forms of anemia (which can leave one feeling fatigued if deficient) and fiber.
Our Meal Suggestion: Why not try an easy roasted butternut squash soup? It usually requires one butternut squash, some garlic, a veggie broth and a dash of maple syrup and nutmeg. For the full recipe, head to simpleveganista.com.
Want More? We also love butternut squash enchiladas from minimalistbaker.com.
The Vegetable: Carrots
The Benefits: High in Vitamins A and C as well as fiber and phytochemicals (substances in plants that have health-promoting properties) such as carotenoids, which give carrots their orange color and are rich in antioxidants (reduce inflammation in the body).
Our Meal Suggestion: Look into a carrot, orange and apricot couscous for a delicious meal or side dish, served either chilled or warm. For the full recipe, head to cookieandkate.com.
Want More: Try out local blogger Hello Holly's recipe on hellohollyblog.com for a roasted cumin and coriander chickpea carrot salad. Or, instead of of the traditional chickpea hummus, experiment with a roasted carrot hummus for something tasty and new using carrots, olive oil, spices, tahini and lemon juice. Find the full recipe on goop.com. For something simpler, you can also try steaming carrots for a few minutes and glazing them with a bit of brown sugar for a sweet and savory side dish. Carrots are incredibly versatile and can be added to soups or eaten raw as a delish, crunchy side snack (especially when paired with hummus!).
The Vegetable: Acorn Squash
The Benefits: High in Vitamins A and C, fiber and the phytochemical carotenoids.
Our Meal Suggestion: Go for a stuffed acorn squash, which requires just one roasted acorn and farro (a nutritious and fiber-filled grain), seasonings like rosemary and thyme and a cranberry garnish. Find the recipe on karalydon.com.
Want More? Try making the coconut acorn squash curry from theendlessmeal.com. Or, if you are looking for something sweet, try roasting the acorn squash with a drizzle of maple syrup, olive oil, brown sugar and cinnamon. Enjoy as a sweet side dish or as a decadent dessert.
The Vegetable: Cauliflower
The Benefits: High in Vitamins A and C, fiber and the phytochemical sulforaphane (a.k.a. detoxified carcinogens, which prevents cancer).
Our Meal Suggestion: Try your hand at a savory roasted cauliflower dish with capers and parmesan from bonappetit.com.
Want More? Try a mushroom biriyani with cauliflower rice from hellohollyblog.com, or go for a healthy alternative to mashed potatoes with a quick and easy cauliflower mash from wholelivinglauren.com, which uses garlic, thyme, rosemary and unsweetened non-dairy milk. For something simpler, try roasting cauliflower with Brussels sprouts, olive oil and garlic, then top with roasted almonds and serve as a side dish.
The Vegetable: Brussels Sprouts
The Benefits: High in numerous phytochemicals, which deactivate carcinogens, and also features carotenoids.
Our Meal Suggestion: Opt for a healthy and simple winter crunch salad using Brussels sprouts, lemon, kale and sunflower seeds. Find the recipe on bonappetit.com. Or, mix it up in the morning and make a savory Brussels sprout hash and egg dish for breakfast. Check out leannebrown.com for a full recipe.
---
More from our expert, Amber Yui
On Frozen Veggies:
"Although fresh produce can be an ideal way to maximize
vitamin and phytochemical intake, stocking up on frozen produce is a viable alternative. Frozen produce is less likely to spoil, is often more cost-efficient, and typically contains higher vitamin and phytochemical content than produce not currently in season, as flash-freezing locks in the nutrients. Microwaving a steamable bag of frozen produce can be a quick, easy and practical way to round out a meal."
On the Importance of Fiber:
"Fruits, vegetables and whole grains are wonderful ways to boost fiber intake. Fiber plays an important function in human health. It reduces the risk of heart disease, some cancers, improves blood sugar management, keeps the bowels balanced and contributes to feeling fuller and more satisfied, an important component of weight management. Fiber-rich foods are also an ideal food source to feed the beneficial bacteria in our gut, which has received growing research and media attention. The bacteria present in the gastrointestinal tract provide numerous beneficial aspects including: vitamin synthesis, enhanced digestion and improved immune function, which is particularly important during flu season. Just remember to increase your fluid intake with an increase in fiber intake to keep things moving through smoothly."
On Meal Prep:
"Remember to take a moment to tune in with your different senses as you plan, prepare and enjoy your meals. Enjoying a meal actually improves the body's ability to absorb nutrients and reminds us that food is more than just nutrients. Food brings people together, provides opportunities to continue and create food traditions, cultivates mealtime habits and culture and fuels our bodies to embrace the journey of life."
Amber Yui, MPH, RDN, CHES, provides wellness coaching for women and families in Barrington, Rhode Island. Yui guides and empowers her clients to have an open mindset when making small food changes, which can lead to tremendous improvements in their relationships with food and their overall health. To learn more, visit amberyui.com.