Chatter: August
Readers weigh in on stories in print and online.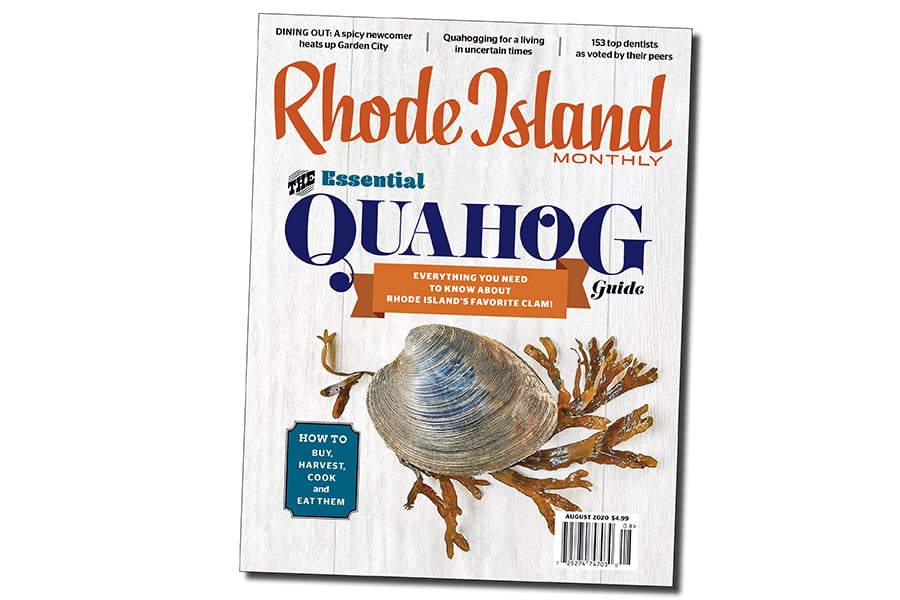 I was so glad to get your new issue.
I am sure it was quite an adventure to produce it, in terms of both editorial and advertising. Yet your team rose to the occasion and it was terrific. I see the writers and editors and advertising people as being on the front lines in this pandemic, helping and connecting many people with stories and information.
Noel Rubinton
Providence
I just received my May/June issue and I am appalled at the front cover. Why would you print such supposed artwork and lead people to believe that this is a representation of the state of Rhode Island? This poster/artwork/garbage does nothing but insinuate a communist view. If you actually feel that this represents this state you are delusional. This cover is a disgrace and the artwork/garbage is nothing for anyone to be proud of. I am seriously thinking that maybe your editorial staff has slipped into another realm. This does nothing to enhance the image of your magazine or this state.
Carol H. Boldt
South Kingstown
When I received the May/June issue the first thing I noticed was the cover. This cover particularly grabbed my attention. Instantly Russia, communist China and Mao Zedong, and let us not forget North Korea, otherwise known as the Democratic People's Republic of
Korea, came to mind. I was wondering if this was a subliminal attempt at conditioning some to think about socialism.
Joe Pomoransky
Providence
I especially enjoyed this month's issue with our resilient Rhode Islanders. I know Alice Eichenbaum as she was a docent at the zoo for many years. Her story is incredible. As I reflect, it's a good reminder to always make memories, big and small. It's surely a comfort to have and relive them.
Nancy Allen
Foxborough, Mass.