Snapshot: Keeping Score at Baseball's Longest Game
Thirty-three innings, four different pens.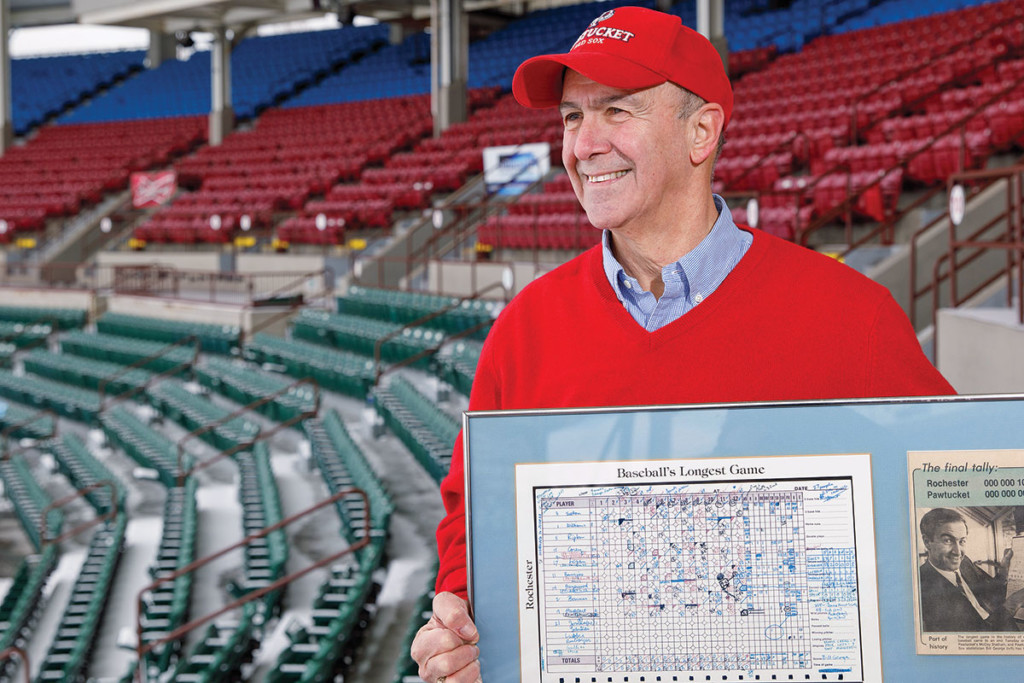 He began the game in blue ink. When the Pawtucket Red Sox and the Rochester Red Wings hit twelve innings that fateful night in April of 1981, McCoy Stadium scorekeeper Bill George had to decide: New scorecard, or keep this one going? He dug in his leather pouch, found a red ballpoint pen and superimposed the results from the thirteenth inning atop those from the third. Come the bottom of the twenty-second, George rummaged around the press box for yet another pen — this time black. The game dragged all the way to the thirty-second inning: two to two, and eleven innings without a run on either side. The players were bleary. George had run out of pens. Then, a scrivener's blessing: The umpire called it. It was shortly after 4 a.m. on Easter morning. "Everybody was tired, but I was fired up. I was so excited," says George, an estate lawyer who keeps a full-sized copy of the scorecard and wears a commemorative ring as a reminder of the historic event. The game continued six weeks later and the PawSox won in one inning, the score documented in a green pen George bought special for the occasion. The original document is displayed at the Baseball Hall of Fame but, George adds, "I don't think anyone can legitimately read that scorecard other than me."
Editor's note: This story has been updated from an earlier version.