Alternative Rock Duo to Bring Bike-Powered Stage to Newport Folk Fest
Illiterate Light strives to start a conversation about renewable energy with bike-powered stage.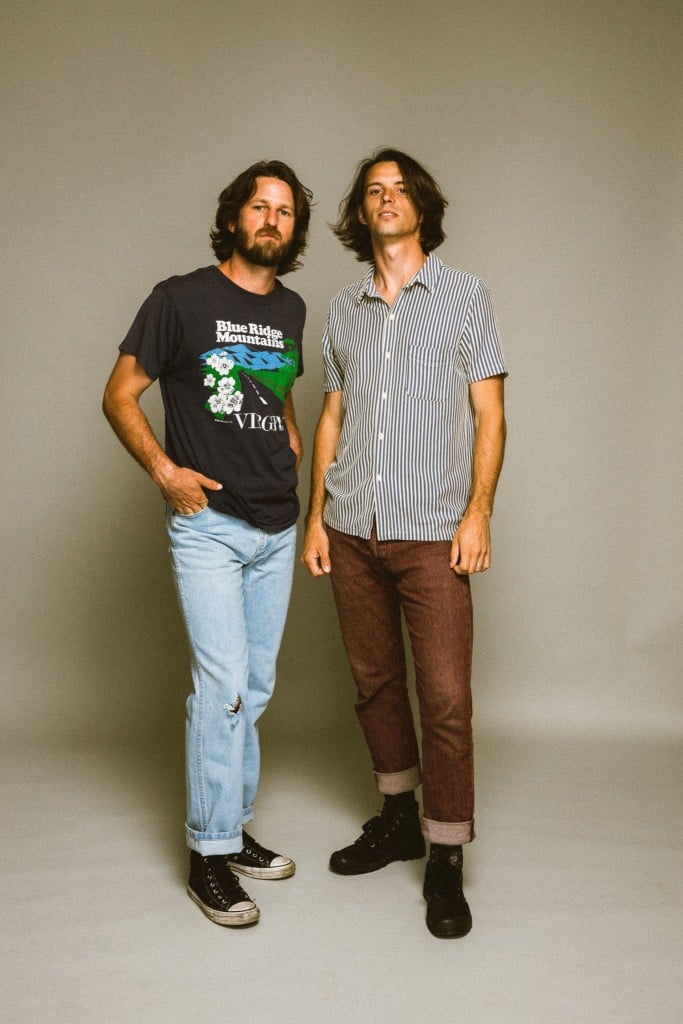 The life of a rockstar can be a dream with the big stage, private jets, and the opportunity to travel around the world to play in front of thousands of fans. As luxurious as it is, the music industry can be quite wasteful. Illiterate Light, an alternative rock duo from Virginia made up of singer-guitarist Jeff Forman and drummer Jake Cochran, recognize this as successful performers. They decided to try and make a change by setting an example for the music industry for how they can reduce their energy use — with a bike-powered stage at the 2022 Newport Folk Festival.
A Big Idea with Small Beginnings
Starting off, Illiterate Light was a small band touring around Virginia on bikes, towing instruments behind on a trailer. According to Cochran, it was during this time that they first encountered bike generators and began to think about how they could experiment with this concept at bigger shows, like outdoors festivals such as the Newport Folk Festival.
Cochran says they came to the Newport Folk Festival before the COVID pandemic in 2019, one of their most memorable performances. Prior to that show, they were more or less unknown, but really connected with the audience in Newport and began to grow in popularity. Cochran mentions that they still have fans who come up to them and say, "I found you at Newport!" So, the band is super excited (as are the fans!) to be coming back to Folk Fest this year.
Illiterate Light's experience in Newport gave them the confidence they needed to reach out for support while they were creating the idea for the bike powered stage during the pandemic. Cochran emphasizes how the Newport community was supportive of their ideas.
How Does it Work?
With the bike-powered stage, they are excited to bring a "DIY energy" to the big stage. The audio and lights for the stage will be powered with a combination of solar panels and bike generators. To work the bikes, six lucky festival goers at a time will be chosen to ride for a song or two.
They say, "bike power is community power," and the feedback they have gotten from the fans has been overwhelmingly positive. Cochran speaks to the exciting chemistry that can happens between the fans, bikers, and the audience as a result of a bike powered performance. The bikers will have an up-close-and-personal experience with the music and the performers as they play a huge part in the show.
The band is excited for the performance, but they are also thrilled to facilitate a conversation about a move towards renewable energy. Cochran discusses how this conversation is ongoing, and notes how bands like Coldplay and U2 have spoken out about how wasteful touring can be. One of the big issues he mentions is integrating renewable systems in an industry that works well with the current energy systems that run on coal, oil and fossil fuel.
"We would need to step back and start over," Cochran says of stepping outside of these powerful industries and shifting toward renewable energy. It is a daunting task, but their approach is experimental, to see what works, and most of all, to connect with people. Cochran says the beauty of it all, for the band, is involving people in the conversation and working towards a more renewable world. They want to build a community of people who want to work together to protect the beauty in this world.
A Local Band Joins the Initiative
Roz Raskin, a Providence native, and their band Nova One will be performing at Folk Festival on the bike powered stage as well. Raskin describes their band as "cosmic pop…dreamy and heavy at times." Their sound caught the attention of Illiterate Light a few years ago on tour and the two groups became friends. Illiterate Light invited them to play on their bike-powered stage and engage with their initiative on renewable energy and climate change.
Raskin and Nova One are excited to perform on the bike-powered stage and hopeful for what the message will bring.
"I think what Illiterate Light has built for this stage is really special," they say. "I would love to see other festivals be inspired to put together similar staging in the future. The music industry is often so wasteful, movement towards the importance of environmental justice is inspiring."
For those who were lucky enough to get tickets to the now sold-out Folk Festival, make sure you catch Illiterate Light and Nova One on the energy efficient stage, along with other artists such as Sheroes, The Deslondes, Sarah Lee Guthrie, Nora Brown, Yasmin Williams, Disgraceland with Low Cut Connie (solo), J.P. Harris, Danielle Ponder and Izzy Heltai.
If you weren't able to buy tickets, keep an eye out for what Illiterate Light and Nova One have planned for the future and the impact the bike powered stage might have on the festival and the live music industry.