The Rhode Island Nine: Baseball Players Who Made the Big Leagues
See how the Ocean State punches above its weight in producing pro baseball talent.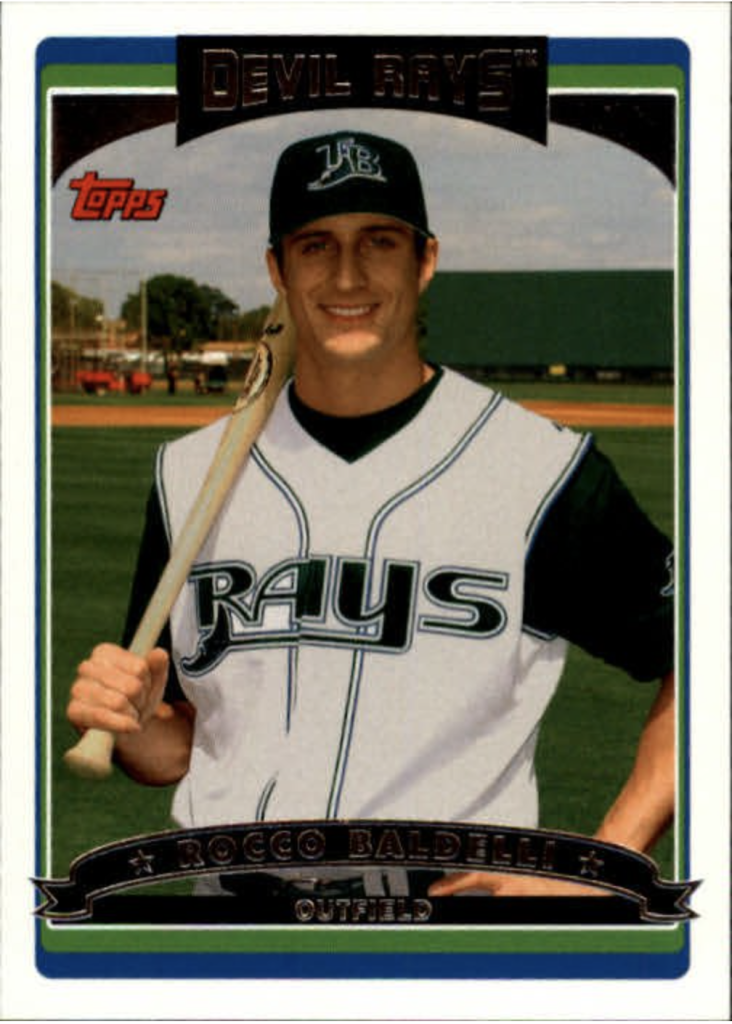 Any list of elite incubators for big-league ballplayers ought to include the Ocean State. Despite its size and population, Rhode Island has been the birthplace or home to more than eighty major leaguers, making it one of the nation's best pound-for-pound producers of professional baseball talent. Here are five players that would form the core of a Rhode Island All-Star Team who I'd put head-to-head with just about any other state in the union.
CATCHER
Gabby Hartnett (1922-1941): Charles Leo "Gabby" Hartnett was the pride of Woonsocket. The son of a day laborer, "Old Tomato Face" — as he was nicknamed for his ruddy complexion — brought that blue-collar ethic to the ballfield. For two decades, Hartnett proved himself to be one of the National League's toughest backstops and one of its hardest-hitting catchers for the Chicago Cubs. Hartnett later served as Cubs' manager and was inducted into the National Baseball Hall of Fame in 1955.
FIRST BASEMAN
Paul Konerko (1997-2014): Born in Providence, Paul Konerko spent the first five years of his life in Little Rhody before his family relocated to Connecticut. After starring in college at Arizona State, Konerko went on to become one of the best power hitters of his generation. The right-handed hitting slugger spent almost his entire career with the Chicago White Sox, slamming 439 home runs and driving in more than 1,400. Konerko was a clubhouse leader for the White Sox and served as the team's captain. He was a driving force behind the White Sox's 2005 World Series win, ending the franchise's eighty-eight-year drought.
SECOND BASEMAN
Napoleon Lajoie (1896-1916): "Nap" was the son of French-Canadian immigrants in Woonsocket. His father died not long after his birth, forcing the eight Lajoie children to work at very young ages. A teenage Lajoie was working at a local textile mill when professional baseball scouts discovered him playing sandlot ball, launching a Hall of Fame career. Lajoie rivaled Ty Cobb as the best hitter of his era, posting a .339 career batting average and winning five batting titles with the Phillies, Athletics and Indians. Lajoie was inducted as part of the Baseball Hall of Fame's second class in 1937.
SHORTSTOP
Bill Almon (1974-1988): Providence-born and Warwick-bred Bill Almon brought his talents to Brown University, where he batted .357 and was named the 1974 National Collegiate Player of the Year. The San Diego Padres made Almon the first pick overall in the '74 Amateur Draft. He is the only Ivy Leaguer to have ever earned this distinction. Over the course of a fifteen-year career spent mostly in the NL, Almon was one of the game's top defensive shortstops and a steady hitter.
THIRD BASEMAN
Charley Bassett (1884-1892): A rough-and-tumble infielder from baseball's rough-and-tumble "deadball" era, Central Falls' Bassett spent nine seasons in the NL with five different clubs. He spent his first two with the hometown Providence Grays (1884-1885), PVD's long-departed entry into the Major Leagues.
OUTFIELDERS
Davey Lopes (1972-1987): The pride of LaSalle Academy, Lopes excelled defensively both as an infielder (particularly for the Los Angeles Dodgers in the 1970s and early 1980s) and as an outfielder later in his career for the Athletics, Cubs and Astros. Lopes was an elite base stealer, leading the National League in steals in 1975 and 1976 for the Dodgers, with a career total of 557 steals.
Hugh Duffy (1888-1906): Cranston's Hugh Duffy stood just five-foot-seven but walloped the ball like few others. He had baseball's top cumulative batting average, home runs and runs batted in for the 1890s. In 1894, Duffy batted .440 for the Boston Beaneaters, the highest single-season average in major league history. After a nineteen-year career, Duffy spent the better part of two decades as a major league manager. He was inducted into the Baseball Hall of Fame in 1945 and mentored a young Ted Williams later in life while working as an instructor for the Red Sox organization.
Rocco Baldelli (2003-2010): A standout at Bishop Hendricken, Baldelli was an out-of-the-box sensation for the Tampa Bay Rays. As a rookie in 2003, Baldelli hit .289, ripped thirty-two doubles and drove-in seventy-eight runs, finishing third in American League Rookie of the Year balloting. Though a series of injuries radically shortened his career, Baldelli was regarded by fans and peers alike as a hard-nosed, throwback player who contributed to his teams in many ways. Following his retirement, Baldelli got into coaching. In 2019, he was named manager of the Minnesota Twins, which he led to consecutive American League Central Division titles in his first two seasons. As a rookie manager, Baldelli was selected American League manager of the year.
PITCHER
Clem Labine (1950-1962): Born in Lincoln but raised in Woonsocket, Labine was one of baseball's best relief pitchers of the 1950s. At the time of his retirement, he held the NL record for saves. Twice, the right-hander represented the Dodgers at the All-Star Game. He earned World Series rings with the Dodgers in both Brooklyn and Los Angeles as well as a third championship with the Pittsburgh Pirates in 1960.
Clayton Trutor holds a PhD in US History and teaches at Norwich University in Vermont. He is the author of Loserville: How Professional Sports Remade Atlanta—and How Atlanta Remade Professional Sports (University of Nebraska Press). He'd love to hear from you on Twitter: @ClaytonTrutor