Locals Pose in the 2020 Rhode Island Mermaids Calendar
Proceeds from the calendar will support Biomes Marine Biology Center in North Kingstown.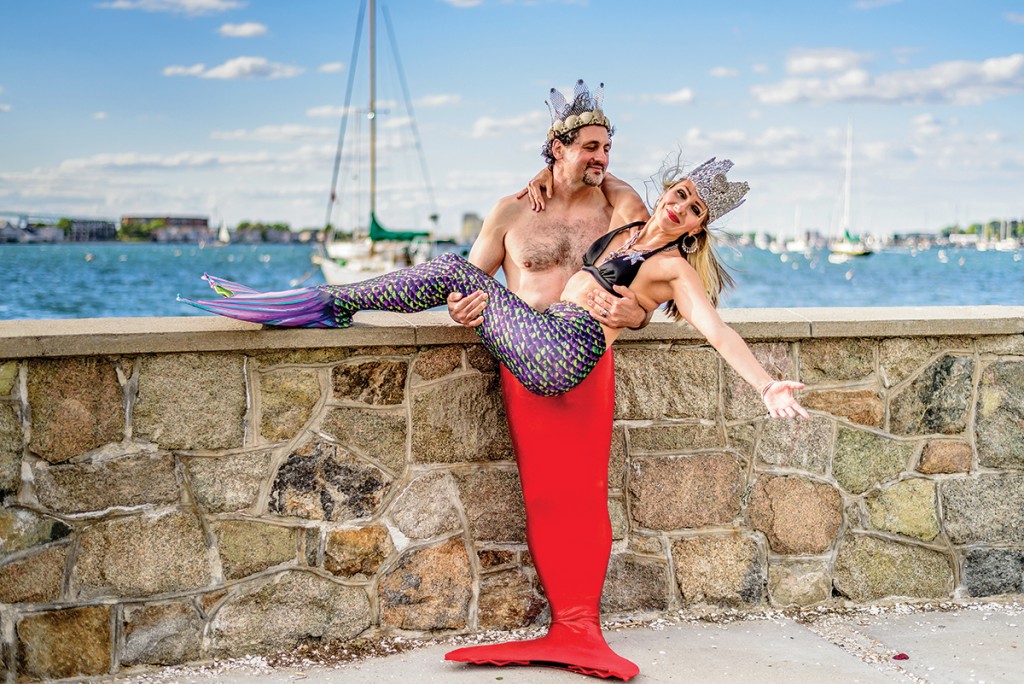 "Mermaids and mermen supporting Rhode Island sea creatures: It only makes sense!" says Nancy Rafi, creator of the Rhode Island Mermaids calendar. After receiving a positive response to her 2019 calendar featuring local personalities dressed up as mermen to raise funds to renovate the town beach in North Kingstown, Rafi decided to reimagine the calendar when the COVID-19 pandemic hit. The crisis forced BIOMES Marine Biology Center in North Kingstown to close to the public back in March, while still needing to care for more than 2,000 sea creatures. Rafi created the 2021 calendar in an effort to raise funds to keep the marine biology center funded. She partnered with photographer David Lee Black of David Lee Black Studios to capture volunteers dressed as mermaids and mermen at beach photoshoots, including local event planner Kaitlyn Frolich; clinical social worker specialist Sharon Rust; (add)ventures's managing director of creative and branding Richard Davia; Ten31's Joe Pari; the Beledi Dance Company and many more. The calendars are sold online at RIMermaids.com or at Yes! Gallery in Wickford for $25 and 100 percent of the proceeds will benefit BIOMES Marine Biology Center. In addition to calendars, other mermaid items such as T-shirts, mugs and tote bags will be sold online. Rafi said the response has allowed her and Black to begin booking photoshoots for others who would like to fulfill the fantasy of being a mermaid for a day. rimermaids.com.