Winter is Better at Roger Williams Park Zoo
See some photos and a new video of our furry friends at the zoo.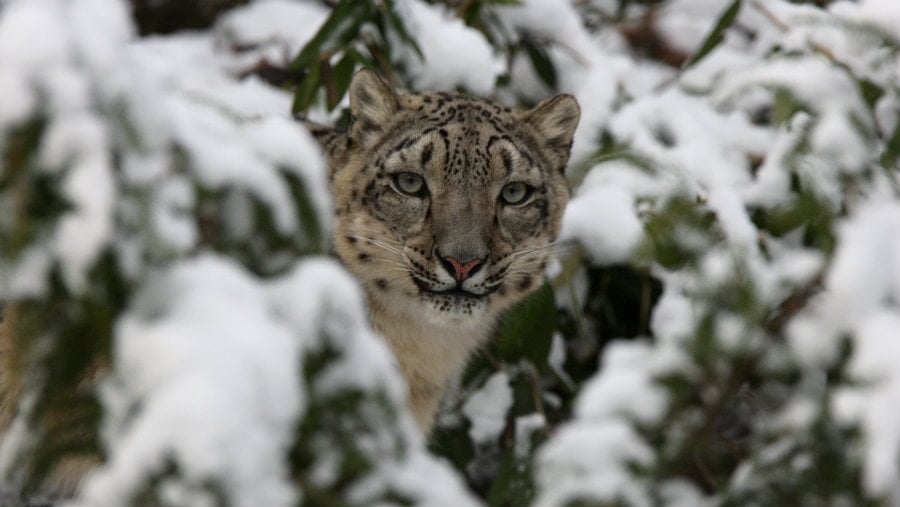 Sure, you might be a little chilly, but the red pandas, snow leopards, moon bears and seals are just getting into their groove. Personally, I think this is the best time to visit Roger Williams Park Zoo: half-priced admission, no crowds and barely any elephant aroma (sorry, Alice, Ginny and Kate). Plus, the Tropical America rainforest exhibit feels like a vacation.
Best of all: You can meet the newest addition to the Roger Williams Park Zoo family, Paia the Matschie's Tree Kangaroo, while she's still baby. Paia, which means fire in Old English, is named after her mother, Kweng's, feisty personality. She will be spending her first few months of life cozied up in mom's pouch, but you may catch glimpses of her tiny head popping out for a peek during your visit. With fewer than 2,500 adult Matschie's tree kangaroos left in their native habitats in New Guinea, Paia's presence is not only important to RWP Zoo community, but to the species as a whole.
For those with young animal lovers in the family, registration for the zoo's Winter and Spring ZooCamp opens Tuesday, January 10. During the week your child will be engaged in a full day of crafts, hands-on and inquiry-driven activities, encounters with wild animal ambassadors, tours and more. sign up The zoo is also recruiting teen volunteers for their Counselors-in-Training program. Find more information about both opportunities on rwpzoo.org.
To prepare for your upcoming visit (in whatever form it may be), check out a few great snapshots from Roger Williams Park Zoo during the winter, plus a video that's too cute to miss (think: seal somersaults; a snow leopard yawn and stretch; and the snuggliest, fluffiest red panda you've ever seen).
Roger Williams Park Zoo guests receive half-priced admission through February for Winter Wonder Days. Open Thursday through Monday from 10 a.m. –4 p.m. (with last admission at 3:30 p.m.). Half-priced tickets for adults are $9.97, tickets for seniors are $8.47 and tickets for children ages two to twelve are $8.47 — discounts are applied at checkout. Children younger than two are free.
1000 Elmwood Ave., Providence, 401-785-3510, rwpzoo.org.