The Story Behind Everybody's Favorite Chicken Salad Brand, Willow Tree
The family behind Willow Tree, with its legendary chicken products, has plenty to crow about.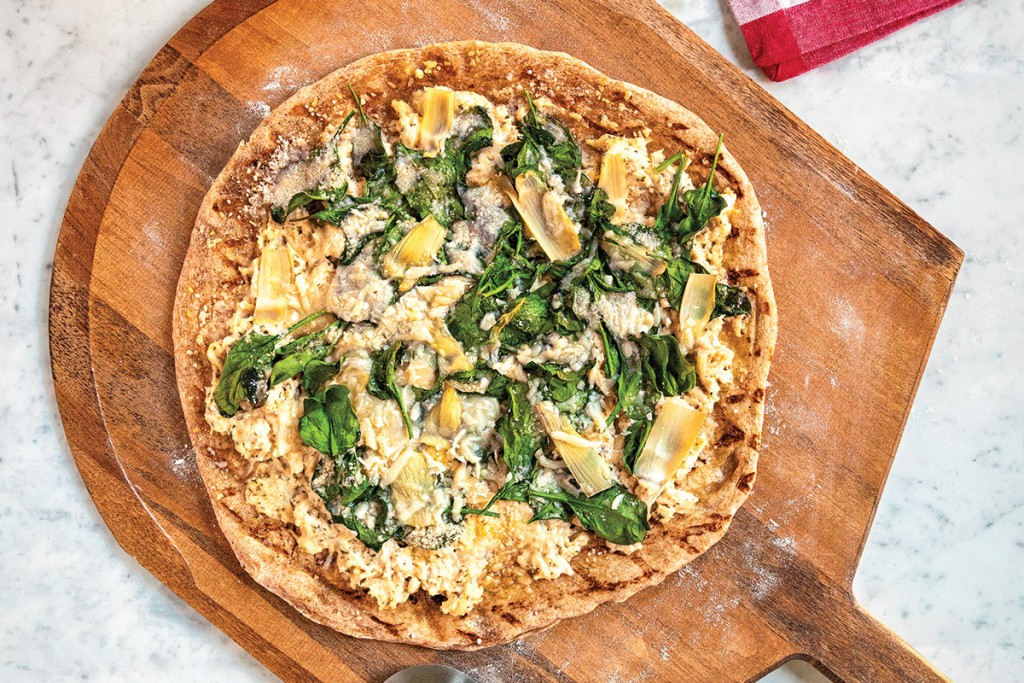 t takes an established and well-loved business to survive tough times — COVID-19 for example. While many local companies have shuttered their doors, Willow Tree farm in Attleboro, Massachusetts, has reopened theirs and is still serving the community its famous chicken salad and chicken pies.
For more than 100 years, Willow Tree has withstood economic shifts, environmental change and more. Not even a worldwide pandemic can bring this business to the ground and that may be due to its family-run origins dating to 1956. That's when Chet and Eileen Cekala purchased what was then a small egg and poultry farm with fifteen chicken coops. The Cekalas wanted to raise poultry, but the economy and landscape had different plans. As more people moved into the area to enjoy country living, none of them wanted to smell the reality of living in the country. Knowing that neighbors were encroaching, Chet made another change, shifting to an egg and boiler producing farm. He built a thriving neighborhood door-to-door egg delivery service with 5,000 hens in rotation. But as chicken feed became costly, Chet shifted the model yet again. The chickens were brought in from elsewhere and cooked for food products. Alongside the door-to-door service, the egg producing business was cracked open and discarded in 1958 when the onsite retail store debuted. With that, Willow Tree's chicken pies were cooked like a bun in the oven and were born.
For quite a while, Chet cooked the chickens and made pies for the retail store. Then Fernande's Supermarket began to sell them, followed by Almacs, with Chet making direct hand deliveries. When he developed the recipe for Willow Tree chicken salad in 1972, it was sold in the storefront only and was an instant hit. It really took off around 1988 when Chet's son, Walter, persuaded the family to sell it wholesale to local independent delis.
"I had the epiphany that we weren't as busy in the summer months because people didn't want heat up their house to cook a chicken pie," says Walter. So, he got a USDA seal to wholesale the chicken salad. In the beginning, they did a direct delivery to the markets, but by 1996, Willow Tree was in sixty stores and moving into large chains like Shaw's, Stop and Shop and Market Basket. "We surpassed chicken pie sales with chicken salad sales in 2001 and to date, it is our biggest product to produce," says Walter. "Willow Tree is at more than 3,000 grocery stores up and down the East Coast." Salad varieties include traditional, buffalo and cranberry walnut; there's also a cheese-based chicken dip, antibiotic free chicken pies and other products in the retail store.
The production facility is on a full schedule Monday through Thursday. On Friday, the pies are packaged from the previous day and the chicken salad is produced to order. Willow Tree cooks between 26,000 and 30,000 pounds of chicken per day, or about three million pounds of chicken per year. Because of the high volume, most of the chickens come from the Delmarva (Delaware, Maryland, Virginia) Peninsula. The chicken arrives boneless and Willow Tree does the rest.
While the business model has evolved over the years, this family-run business— including Walter, his wife, Lynda, and their two sons, Chris and Alex — really hasn't changed all that much: Willow Tree continues to offer products that are loaded with white chicken meat, not fillers, through a pandemic and all. And, might we add, they're delicious servings at that. 997 South Main St., Attleboro, Mass., 508-222-2479, willowtreefarm.com
Willow Tree Buffalo Chicken Stuffed Sweet Potatoes
Cook Time 45 min.
Serves 2–3 people
Ingredients
◆ Sweet potatoes
◆ 1 container Willow Tree Buffalo Chicken Dip
◆ Green onions
◆ Ranch dressing
Directions
1. Pre-heat the oven to 375°F.
2. Poke each rinsed sweet potato several times with a fork.
3. Bake until soft, about 45 minutes.
4. Slice sweet potatoes in half, stuff with dip, top with green onions and drizzle with ranch dressing.