The Prom Musical Arrives at Providence Performing Arts Center With an Inclusive Message
LBGTQ+ issues are countered by a comedic, uplifting musical that ties into modern-day conflicts.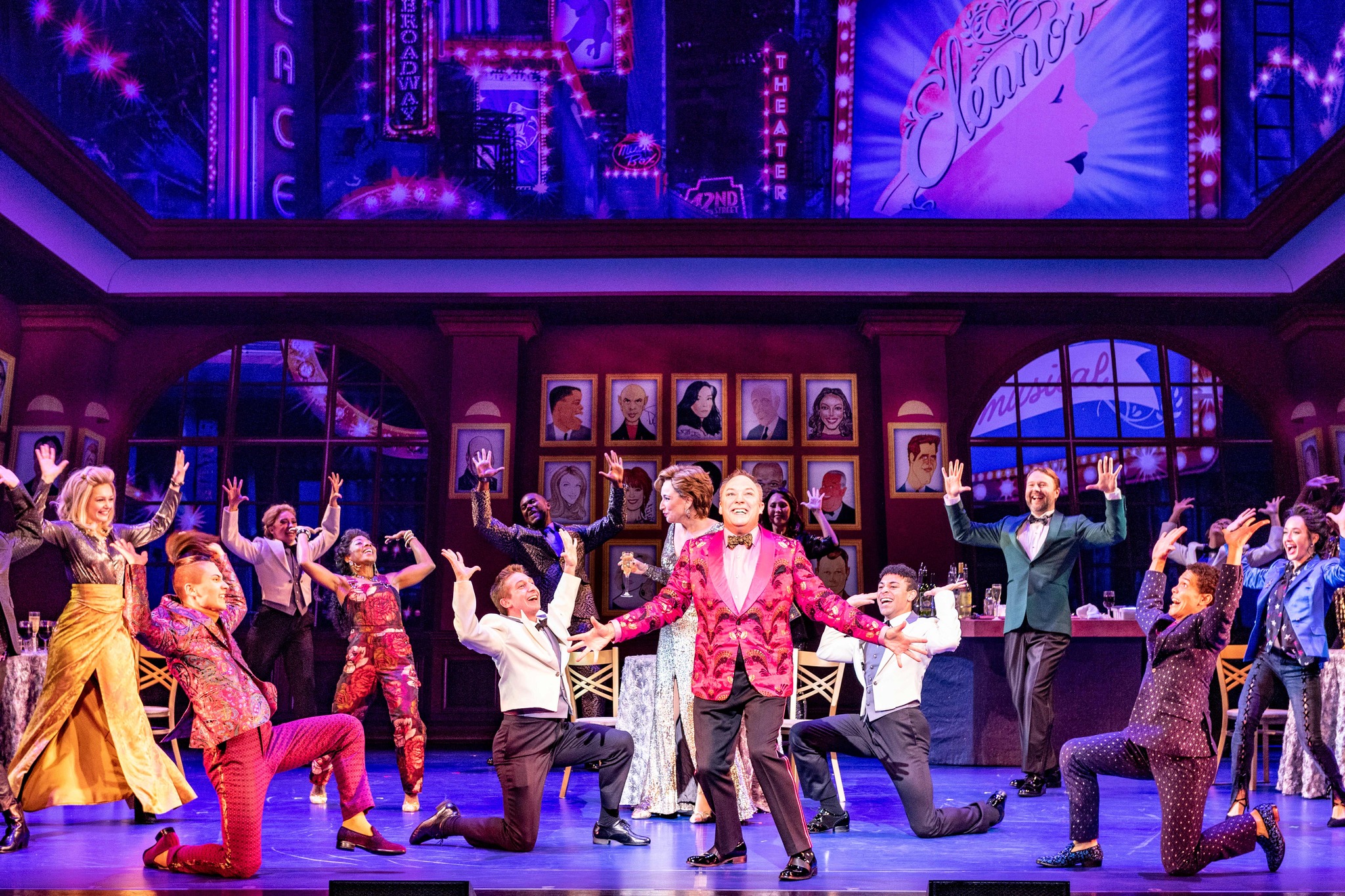 Broadway is back with a bang, and The Prom is easing musical lovers back into the theater seats with a big-hearted, comedic production that offsets the heavy modern-day topics of issues within the LGBTQ+ community. This limited viewing runs at PPAC from March 8 through March 13.
Inspired by the 2010 Itawamba County School District prom controversy, Emma, a teenager from Indiana, faces backlash from parents and the student body on her request to bring her girlfriend to the senior prom. Broadway stars Dee Dee Allen and Barry Glickman, Juilliard School graduate Trent Oliver and chorus girl Angie Dickinson join forces after career failures to find a cause to help their public image and stumble across Emma's story on Twitter, seeing a personal connection to their own stories. Emma battles the school's ban against homosexuals at the senior prom and the homophobic Parent-Teacher Association.
Fresh off Broadway, the 2019 Drama Desk Award winner for Outstanding Musical was set to launch its national tour in the Creative Capital in February 2021 but was delayed due to COVID-19, according to Playbill. After debuting at Playhouse Square in Cleveland, Ohio, the musical is set to tour in twenty cities through September 2022.
For the cast of twenty-seven, two members feel right at home performing at the Providence Performing Arts Center. Olivia Rose Cece, ensemble member, and Emily Borromeo as Angie are no strangers to the city's theater scene.
"This is something I've looked forward to for a long time in my career," Cece says.
Cece, who trained as a competitive dancer at Atwood Performing Arts Center in Cranston, completed her full circle journey and returned to her home stage. "Coming back in a professional setting feels very surreal."
Borromeo, a graduate of Brown University, returned to the state where she began her journey. As a business student, she explored the theater world with some encouragement from professors and classes. After finishing her studies, her "what's next?" move was to New York City to begin auditioning.
After nearly a two-year break from performing, both the audience and cast members feel like they are integral parts to the show.
"We need the audience, it's like another character in our show," Borromeo says. "Like our characters, the worlds that we live in…we're different from each other, we're divided sometimes. It's all about finding where we can continue to build bridges and connections and get to know each other to build a better world for everyone."
Whether it's a date night, ladies' night or family outing, there's something for everyone in this show. High school students from area schools even dressed up for opening night in prom attire for a fun night out.
"We use costumes and sparkly dresses to connect us to something we relate to, but as the story unfolds, we see the deeper message," Cece says. "The Prom, to me, is an analogy for life. Everybody has a spot at our prom. I think no matter who's sitting in the audience, slowly they get to see that. Whatever you're feeling inside, whatever character you relate to, we all find our life through the show."
Tickets for The Prom are on sale at ppacri.org through March 13. Prices range from $20 to $89. Proof of full vaccination or negative COVID test result taken within seventy-two hours of performance is required for guests ages twelve and older. Masks must be worn at all times unless actively eating or drinking.
RELATED ARTICLES