3 Top Grilled Cheese Spots in Rhode Island
In honor of National Grilled Cheese Day (and Month!), here are the cheesiest, toastiest sandwich options in the Ocean State.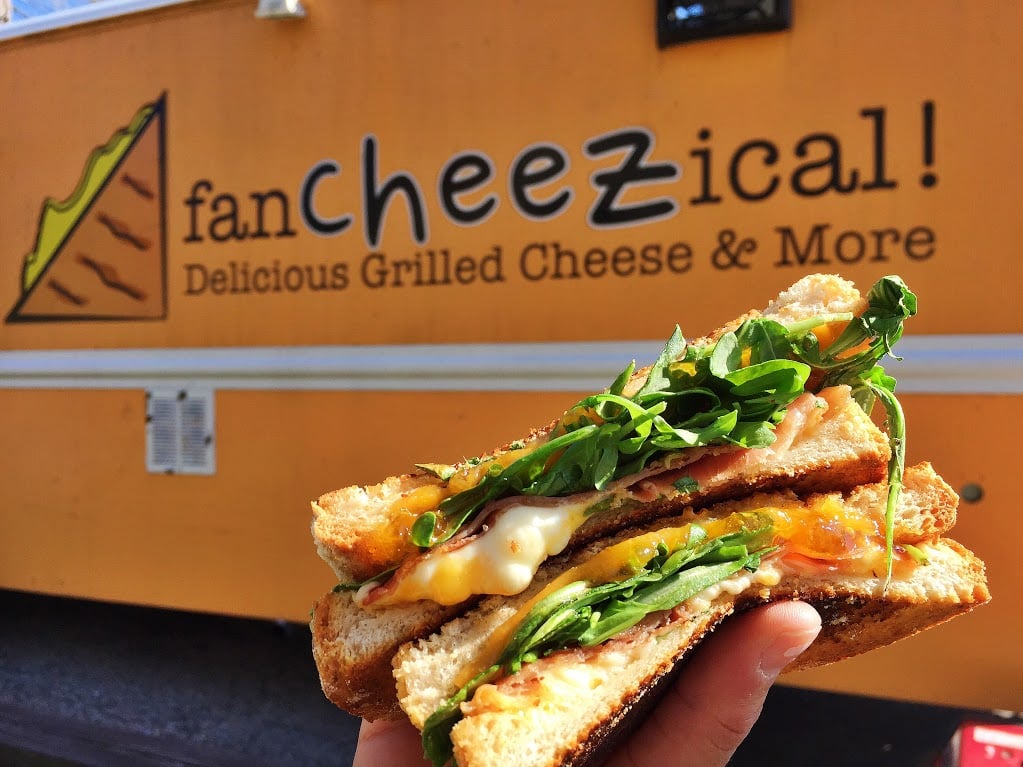 This article has been updated from an earlier version that was published in April 2016.
As a kid, I grew up with plain grilled cheese as a staple at my house, but since then I've learned about all the wonderful flavors this sandwich can inspire with the help of talented chefs and fun ingredients. For National Grilled Cheese Month, we set out to find the state's best grilled cheese sandwiches and came back with these three.
Scratch Kitchen and Catering
Scratch Kitchen in Newport has something for everyone. Whether it's for breakfast or lunch, this family-owned business has the perfect cheesy sandwich to satisfy your taste buds. Order takeout at the counter or seat yourself and wait to be served. For breakfast, try a grilled cheese frittata or chow down on a gourmet grilled cheese for lunch. The menu features unusual grilled cheese combinations, but no matter the choice, you can't go wrong. Our favorite was the Party Dip, which has chunky artichoke fondue, fried spinach, roasted garlic aioli and gruyere cheese on sourdough bread. These sandwiches will definitely leave you feeling full. 88 Broadway, Newport, 401-849-4782, scratchnewport.com
Fancheezical
If this food truck is parked at a spot near you, drop what you're doing and go. Food trucks are always cool, but when the grub is amazing, it makes the experience 100 times better. Painted a bright cheddar cheese color with the logo on the side, this food truck is impossible to miss. From simple to sweet to savory, they have it covered. The #19 is a sweet and salty take on grilled cheese with fresh arugula, prosciutto, apricot spread and cheddar cheese melding flavors together. Thinking about going the more savory route? Try the BBQ 2.0 with house smoked pulled pork, homemade barbecue sauce and cheddar. @Fancheezical, fancheezical.com
The Malted Barley
With locations at both ends of the state, there's no excuse for not going to the Malted Barley. Best known for its soft pretzels and delicious dipping sauces, there are still many other reasons to visit this spot. Try one of the pretzel sandwich options. Whoever thought to take two soft pretzels and turn them into a sandwich is a genius. The grilled cheese is stuffed with a combination of melted Havarti, cheddar, asiago and parmesan cheeses served on a warm pretzel bun. With that many cheeses, how could you go wrong? Add one of the many craft beers on tap and enjoy a relaxing meal. 42 High St., Westerly, 401-315-2184; 334 Westminster St., Providence, 401-490-0300, themaltedbarley.com