Snapshot: The Milky Way at Castle Hill
Gentle reminder: Look up. It's Milky Way season.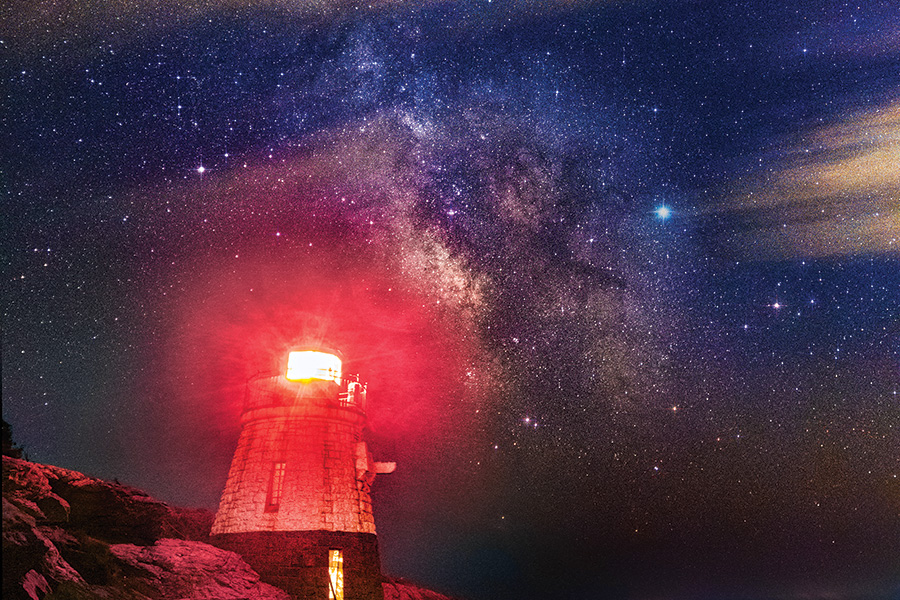 Gentle reminder: Look up. Milky Way season is upon us. According to astronomer Francine Jackson of Brown University's Ladd Observatory in Providence, "The Milky Way is best observed in the warm weather, when it seems to break the sky in half, from north to south." Castle Hill Lighthouse in Newport is a prime place to observe our humble galactic plane, which "is best seen with the naked eye, as a telescope will just show a small portion of it," Jackson says. "It is also best seen in dark skies, such as South County or western Rhode Island." Shoot for a spot with minimal light pollution on a new moon night (June 21), around midnight. Then, settle in and soak up the hazy starshine.