Snapshot: Rocky Point Graffiti Gallery
It's an observation tower! It's a Camera Obscura! It's an old water tank! Whatever it is, there's something eerie about this Rocky Point structure.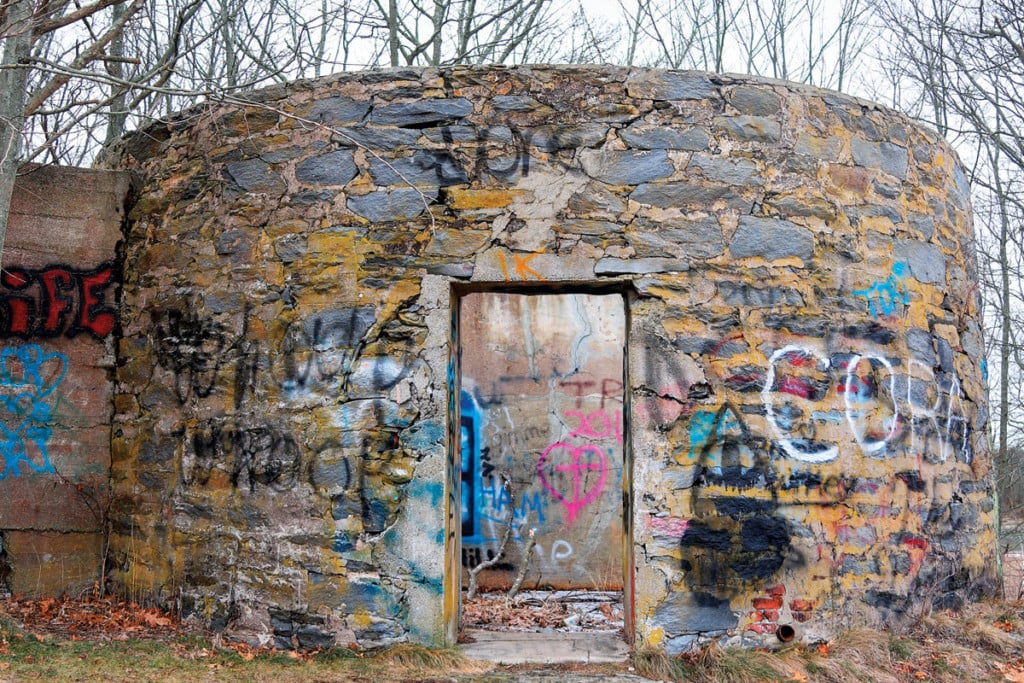 Snapshot: Rocky Point Graffiti Gallery
There's something eerie about this spherical structure tucked in the trees atop a hill at Rocky Point in Warwick, the famed amusement park that went dark in 1995 and re-opened as a state park in 2014. Vandals spray their names — and, sometimes, vulgarities — on the stone edifice, where parkgoers feel claustrophobic yet exposed in the roofless space. Some even cry ghost; on a recent visit, a woman and her teenaged son erupted in goosebumps upon entry. Even more mystery surrounds the use of the structure and, for a long time, locals and state officials guessed it was the remnants of the park's old observation tower or the Camera Obscura attraction. But a group of historians toppled those theories, per an article in the Johnston SunRise: A 1922 map revealed that the structure was, in fact, an old water tank. The observation tower and Camera Obscura hypotheses are more dramatic, sure, but so is lingering in a space where, in another era, you would've been in way over your head.