Snapshot: Protect Black Lives Protest
This photo, from the student-led protest in June, captures the mood of a powerful event.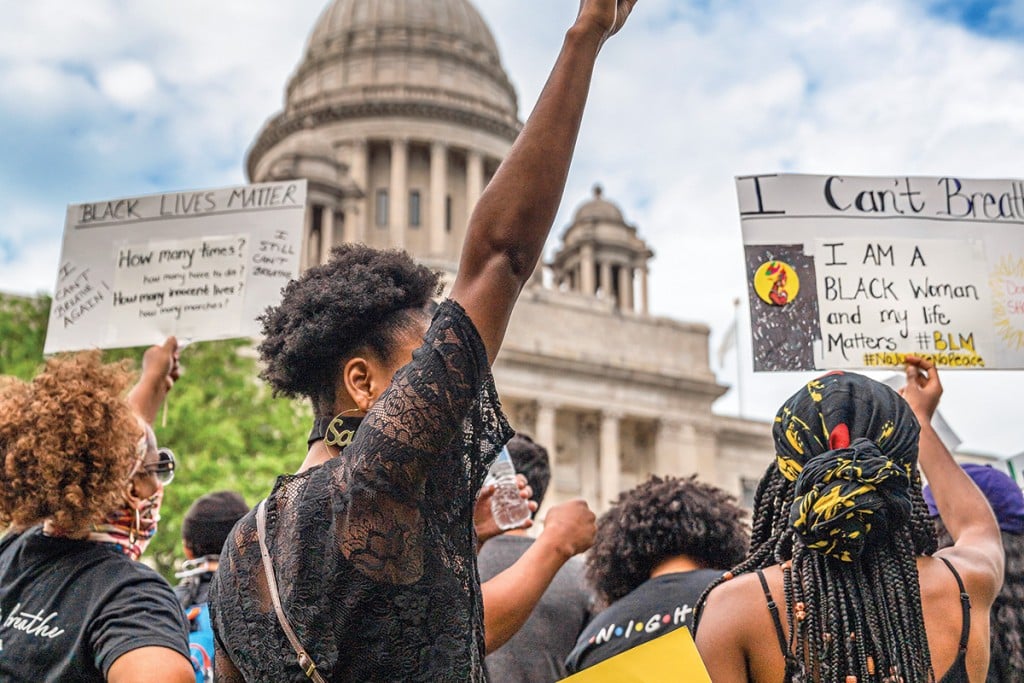 It'd been raining and dark all afternoon but, by the evening of June 5, when protesters shouted out the names of slain Black Americans — "George Floyd! Breonna Taylor! Ahmaud Arbery! Say their names!" — the sky above Providence had cleared to receive them. An estimated 10,000 people assembled on the State House lawn that night, following marches from Kennedy Plaza and Central High School, to protest systemic racism and police brutality toward Black people. It was the second such protest in the capital city that week — a massive grassroots action organized by local youth and, by some estimates, the largest demonstration in Rhode Island's history.