Red Wolf Pup Brings New Sense of Hope to the Zoo
Just a few weeks old, the red wolf pup may be the first step in the ongoing efforts to keep the species alive.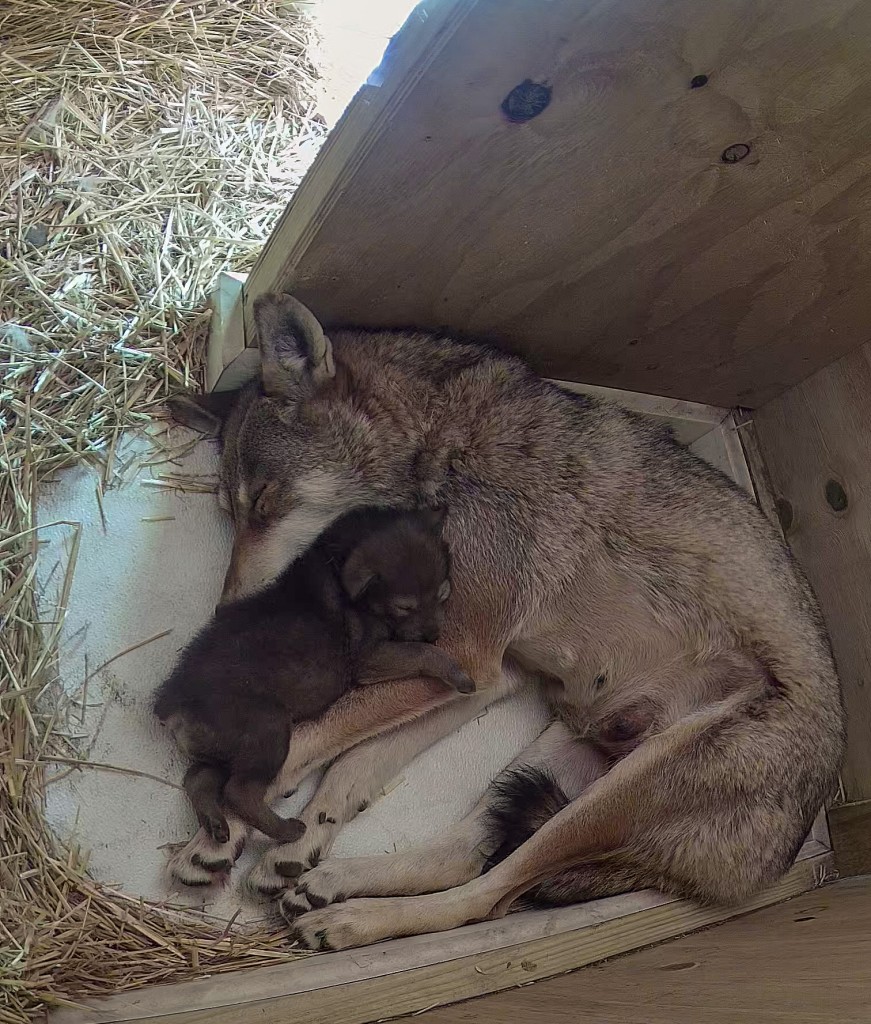 As the warmer weather approaches, a new furry friend has entered the world. Roger Williams Park Zoo proudly welcomed its newest member, a red wolf pup born on May 5.
The twenty-three-day-old pup is the first red wolf born at the Zoo since 2005 and the first successful birth for mom Brave, age six, and her companion Diego, age seven. Brave and her newborn pup were closely observed in their newly built birthing den through the use of an infrared camera.
The red wolf is the world's most endangered canid species, with only fifteen to twenty red wolves remaining in the wild, all located in eastern North Carolina. The birth of a new pup within the Zoo's red wolf breeding program is exciting news for this rapidly disappearing species.
By 1980, red wolves were listed as extinct in the wild. Through the collaboration of the U.S. Fish and Wildlife Service and the Association of Zoos and Aquariums' Red Wolf Species Survival Plan, the last fourteen remaining of its kind were brought into zoos for protection and to establish a captive breeding program to form the foundation of a wild population through reintroduction back to the wild. The Zoo says the pup's birth is an "emblem of hope for the survival of this species."
Before you rush to the Zoo to see this little ball of fuzz, the pup is still steadily gaining weight and acclimating to its new journey. The next month is critical for the pup's development and will likely remain in the den with Brave for the next few weeks. Stay in the loop on updates on the pup's progress through the Zoo's Facebook and Instagram pages.
If you're lucky, you may just get to see the pup at the 2022 Best of Rhode Island Readers' Poll awards and party on July 21 at the Zoo. Tickets are available for purchase here.
UPDATE: The Zoo has released new pup pics!