Connect With Downcity Through Puzzles, Pie and Entertainment
Puzlkind's inaugural Puzzical Chairs and Pie Event connects generations and communities.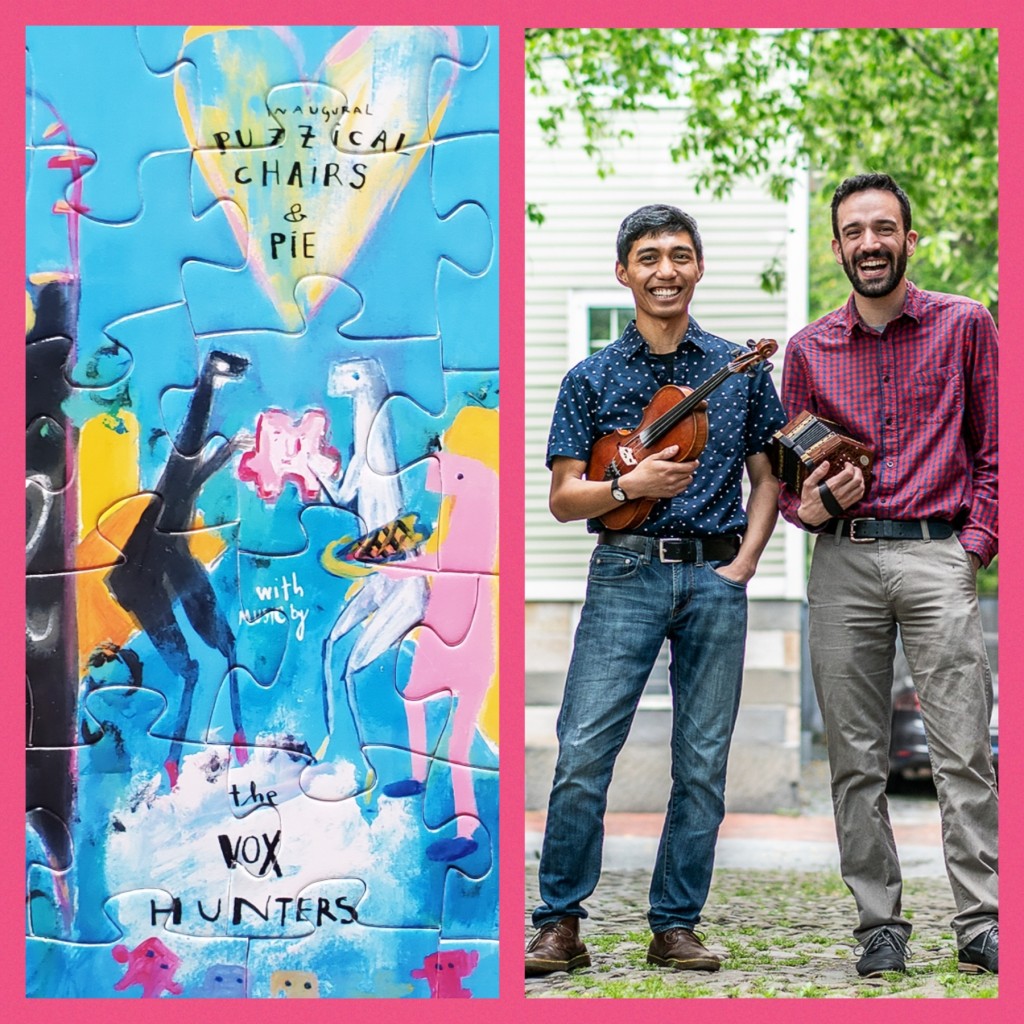 While puzzles may be a solo hobby, it doesn't have to be and can actually be more fun with others. There's nothing better than finding that last piece and having others cheer you on.
Puzlkind Jigsaw Puzzles in partnership with The Vox Hunters will be hosting its inaugural Puzzical Chairs and Pie Event on Sunday, Oct. 9 at 1 p.m. on the Jewelry District side of the Pedestrian Bridge. The free, public event will match fellow puzzle lovers with a partner to assemble an original Sarah Jane Lapp twenty-four piece puzzle for the duration of a Vox Hunters' song. Just like musical chairs, when the song changes, partners change, too! When you get hungry, free hand pies will be available to all participants. LGBTQIA+ and all ages and backgrounds welcome (that means even those who have never completed a puzzle, too.)
Sarah Jane Lapp, a Seekonk resident and the owner of Puzlkind, first fell in love with the hobby in her first New England winter when she was injured. It was a way to pass time and keep her mind preoccupied. Years later, she has designed many puzzles from her own artwork and those of locals. She hosts puzzle events to bring the community together and find joy in what sparked her passion.
The event is generously funded by the Providence Innovation District Park. Free registration online.