Publisher's Note: Summer's Promise
RIM's publisher, John Palumbo, introduces the June issue.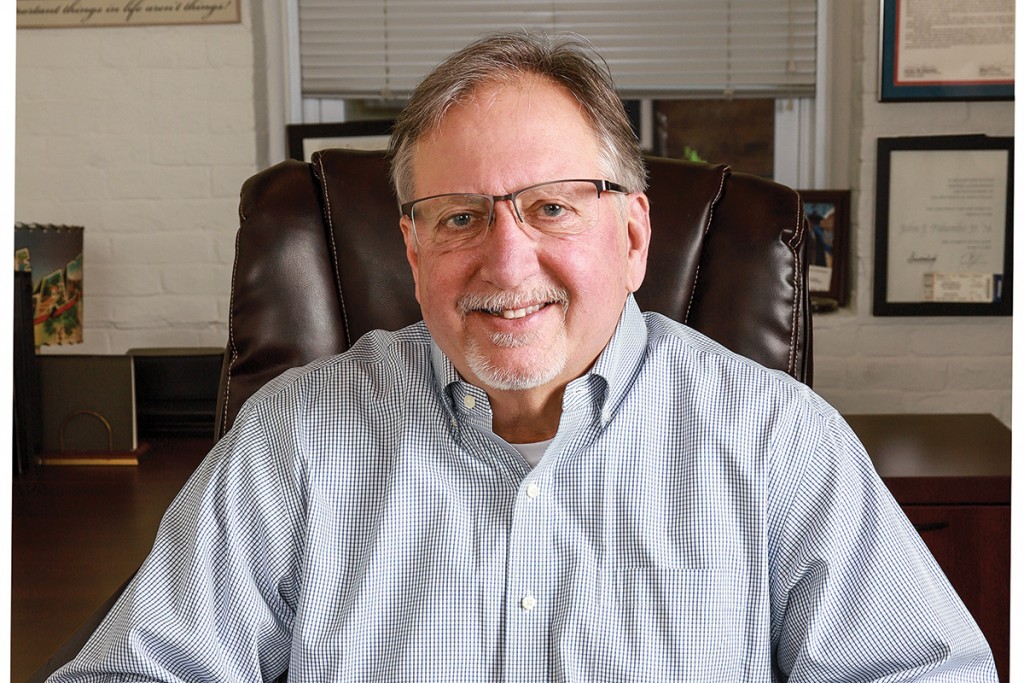 No, it's not time for new eye-wear.
No need to retire your prescription shades.
No, you haven't had too many Zoom calls.
What is on the cover of this month's issue is not an illusion, but a photo of Rhode Island's version of the World's Largest Boat Party.
Aquapalooza was founded in 2009 as a sales promotion event for Sea Ray boats and now boasts a party in more than 100 locations attracting more than 12,000 boats annually. It's ironic that the residents of Prudence Island (a quiet refuge year-round) are the unwitting hosts of this annual event in Potter's Cove.
Senior editor Jamie Coelho chronicles her family's venture into boat ownership and the adventure of attending the event for the first time (full disclosure: This was in 2018). And yes, it has continued — even in 2020 in a diminished form — despite dire warnings during the pandemic's rise.
But let us focus on the hopes that many have for the summer of 2021 and a return to some level of normalcy. In blissful moments there's talk of outdoor gatherings, festivals, parades, albeit with a health and safety theme. And, be still my heart, a backyard gathering with family and friends once again is more than an outlandish dream.
While I have no doubt the cacophony of Aquapalooza will ripple the still waters of Potter's Cove this summer, truth be told, we really don't know what I often call "the best ten weeks in Little Rhody" will be like.
Will the Gaspee burn once again off the shores of Pawtuxet Village?
Will drum and bugle corps shatter the calmness of a bucolic Bristol?
Will WaterFire's flames illuminate the cityscape of Providence?
Sadly we know there will be no crack of the bat and childhood dreams ignited by fireworks at McCoy Stadium, their fiftieth and last season in Rhode Island stolen from us by the pandemic.
No one knows for sure, but on a bright summer day, basking in the meteor- ological glory of where we live, we might celebrate that the clouds of doubt, despair and longing are finally diminishing.
To the Rhode ahead. –J.J.P.