Lighting Your Way
Mancini Fine Lighting and Design sheds new light on a traditional cottage in the East Bay.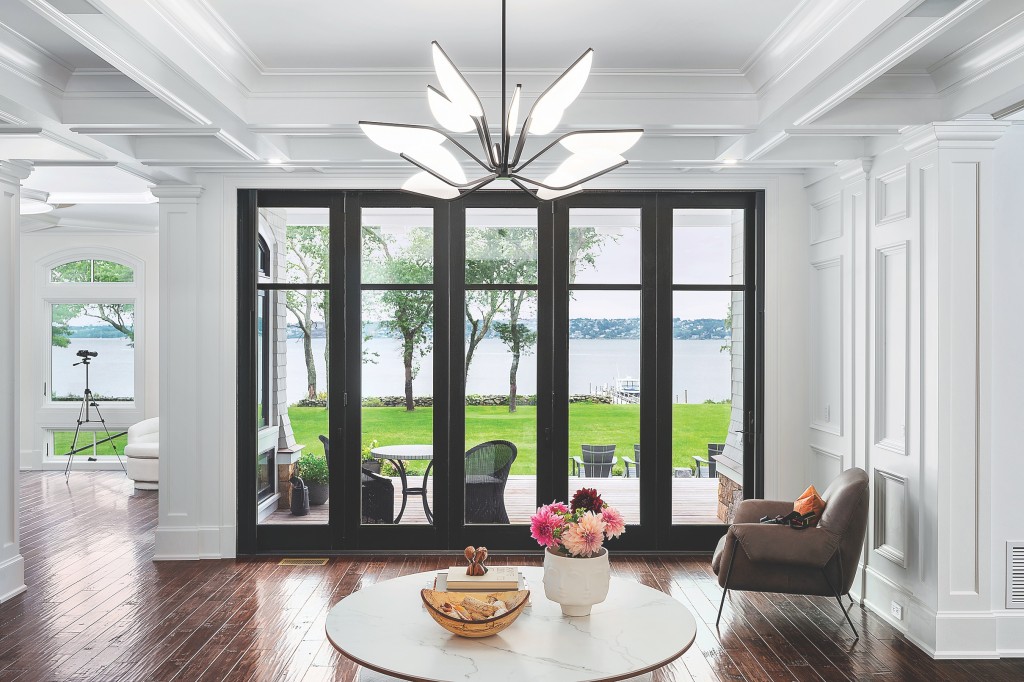 Backed by more than thirty years in the design/lighting industry, Marie Mancini, co-owner of Mancini Fine Lighting and Design in East Greenwich, can fully attest that the right light fixtures have the ability to completely transform the look, feel and function of a home. She also appreciates the fact that close collaboration with clients—from homeowners and designers to builders and architects—is just as paramount. "We pride ourselves on offering very personalized service, be it a renovation or a new construction, to determine how each space is going to be used," she says. "We visit the property with the homeowners and then we help and guide them through the lighting design and decorative selection process, so the final outcome suits their personal aesthetic and unique needs."
As was the case with this traditional New England shingle-style cottage in the East Bay. "I feel we established a wonderful working relationship with the cosmopolitan owner from day one, assisting her in making creative lighting choices to invoke a more metropolitan edge. Yet by choosing warm finishes, we maintained the warmth of a traditional home," says Mancini. "The contrast is so appealing."
Under Mancini's guidance, each piece was painstakingly selected with the homeowner. The striking yet welcoming piece in the foyer now greets and directs their gaze to the gorgeous water views beyond (which are even further enhanced at night by the exterior handcrafted lighting). The property's surrounding natural beauty also played an intricate part in choosing a fitting fixture to cast light upon the homeowners' grand piano. "The chandelier's rolling curves are reminiscent of soothing waves," says Mancini.
In the dining room, the homeowner chose to purchase the same, much-adored chandelier on display in her previous home. It not only perfectly complements the new space, but Mancini was able to help the homeowner flawlessly marry the design with harmonizing sconces. In the end, "she couldn't have been more pleased with the outcome," Mancini says.
Mancini Fine Lighting and Design, Inc. 640 Main St., East Greenwich, 401-886-9125, mancinilighting.com