Joy For All Companion Pets Help Fight Loneliness in the Elderly Population
The robotic pets were invented by Ted Fischer, CEO of Pawtucket's Ageless Innovation.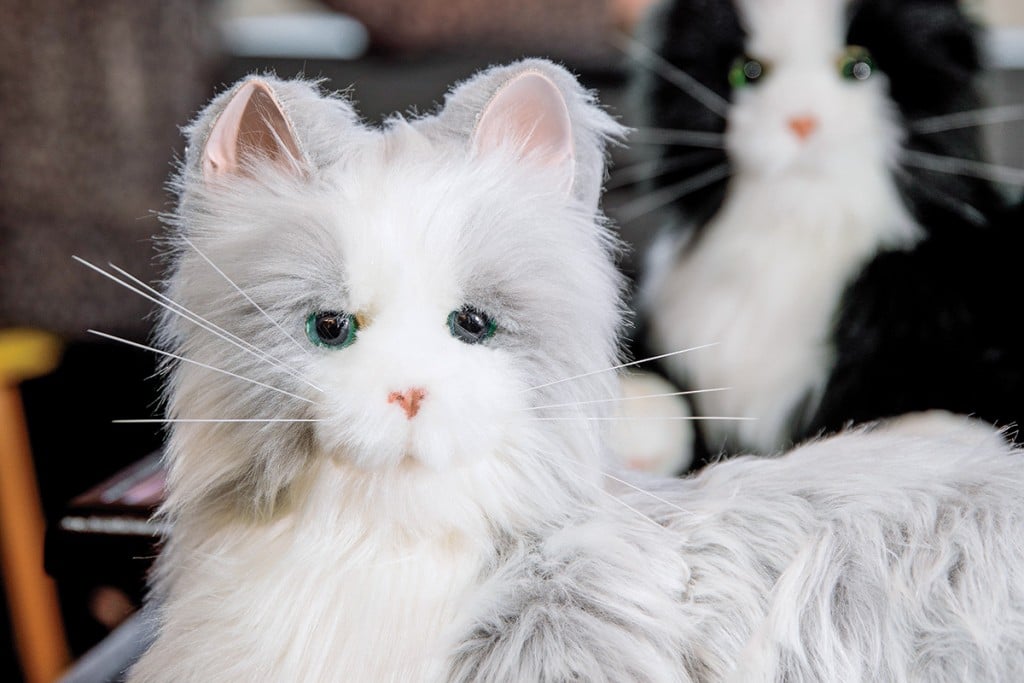 "A true gift of joy." "A miracle." "Great kitty for your elderly loved ones….and no litter box to clean!" Every week, the team at Pawtucket-based Ageless Innovation reads a sampling of 2,000-plus Amazon reviews for its line of robotic pets, which were created to inspire play in people who are aging, ill or isolated. "What we've seen to date is overwhelmingly positive," says CEO Ted Fischer, who developed the Joy for All line at Hasbro and went independent in 2018.
A cat in three colorways, a puppy and a kitten contain sensors and respond to touch, light and sound, Fischer says. "They provide a give and take, which could be in the form of a rollover, a bark, a meow, a purr." Last year, Ageless Innovation earned a $1 million grant to explore adding artificial intelligence to the companion pets. The team received a prototype in January and Fischer says he's excited to see what the next twenty-four months of research will bring. But, first and foremost, Fischer says he is fiercely protective of the integrity of the product: "As soon as I see a real cat give a pill reminder, I'll do that."