Joe Wilson Jr. Hits Broadway
The Trinity Rep actor is serving as understudy for Denzel Washington.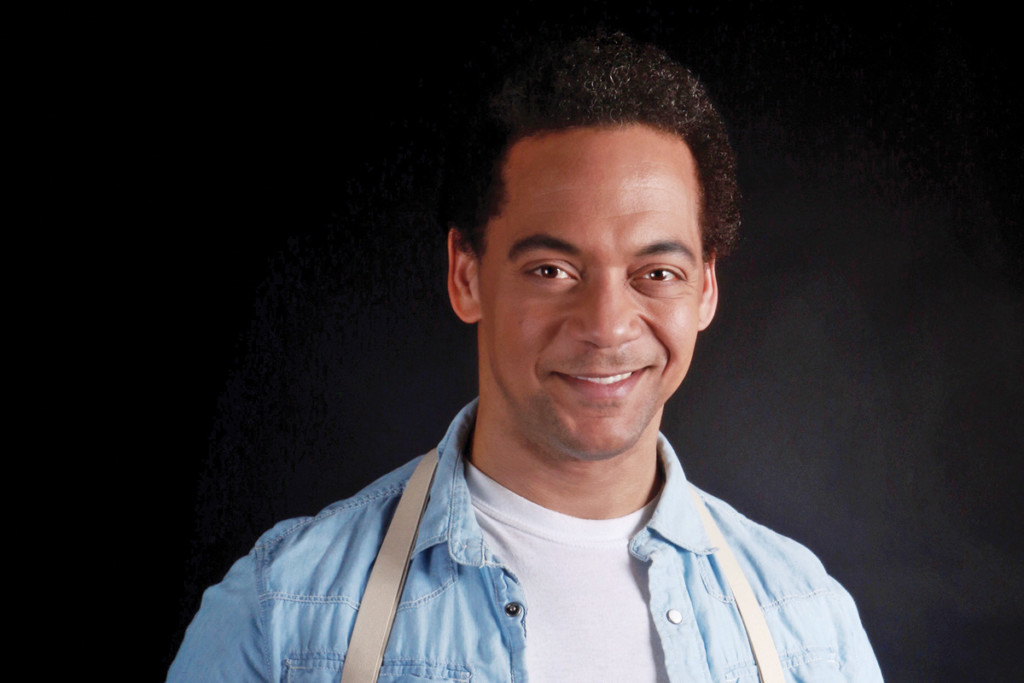 In The Iceman Cometh, the bedraggled Larry Slade observes of the dead-enders in Harry Hope's bar, "No one here has to worry about where they're going next, because there is no farther they can go."
Trinity Repertory Company actor Joe Wilson Jr. can relate to the insecurity, but his unstinted passion takes center stage as he prepares to be Denzel Washington's understudy in a revival of Eugene O'Neill's classic play about broken dreams.
Wilson, forty-six, got called to audition for the Broadway play at the pinnacle of his Trinity Rep career, where he owned the role of Scrooge in the company's record-breaking 2017 staging of A Christmas Carol. The production schedule made an in-person audition impossible, but the casting director understood. "I got this job off of a tape," says Wilson with a laugh. He ultimately landed the dual role of understudy to Washington as the lead character, Hickey, as well as to veteran actor Michael Potts (of "The Wire") as Joe Mott.
Wilson's initial reaction was "absolute terror" at the prospect of uprooting his comfortable life in Rhode Island and passing up cherished roles in Trinity's 2018 productions of Othello and Ragtime. But just after Christmas, Wilson made the move to Harlem with his black lab, Stella.
"I'm a mentor to kids, and I have a responsibility to keep challenging myself," explains Wilson. "If I am to have credibility talking about taking risks, I need to keep doing the kinds of things I am doing now."
Being Denzel's understudy sounds like a dream job, but like a backup quarterback, an understudy doesn't get the rehearsal "reps" that lead actors do, and he or she has to be ready at a moment's notice. "One of the most difficult jobs in acting is covering for another actor," says Wilson.
Despite months of preparation, there's also a chance Wilson won't even get the opportunity to return to the Broadway stage for the first time since he appeared in Jesus Christ Superstar in 2000. "This is a fixed run, so you would assume all the actors will want to be on stage as much as possible, especially heading into Tony season," he says.
That reality would not have satisfied a younger Wilson. But his success at Trinity has taught him to control what he can and accept the rest — a life lesson lost on the alcoholics and dreamers inhabiting O'Neill's play.
"I'm a different man in New York now," says Wilson. "I have a specific job, whereas before I was auditioning, bartending and trying to make rent. Now I feel at ease, calm, at home. And the pay is fantastic."
The Iceman Cometh opened on April 26 at the Bernard B. Jacobs Theater and runs through July 1. Wilson is up for the challenge, but he's also eager to get back to Rhode Island and Trinity Rep.
"I'm not looking at this as a make-or-break situation," he says. "I already feel successful, because I am living the life I want to live."