In Conversation With Abraham Riesman, Stan Lee's Unblinking Biographer
Reisman, a Providence journalist, unpacks the life and legacy of the complicated Marvel mastermind in "True Believer: The Rise and Fall of Stan Lee."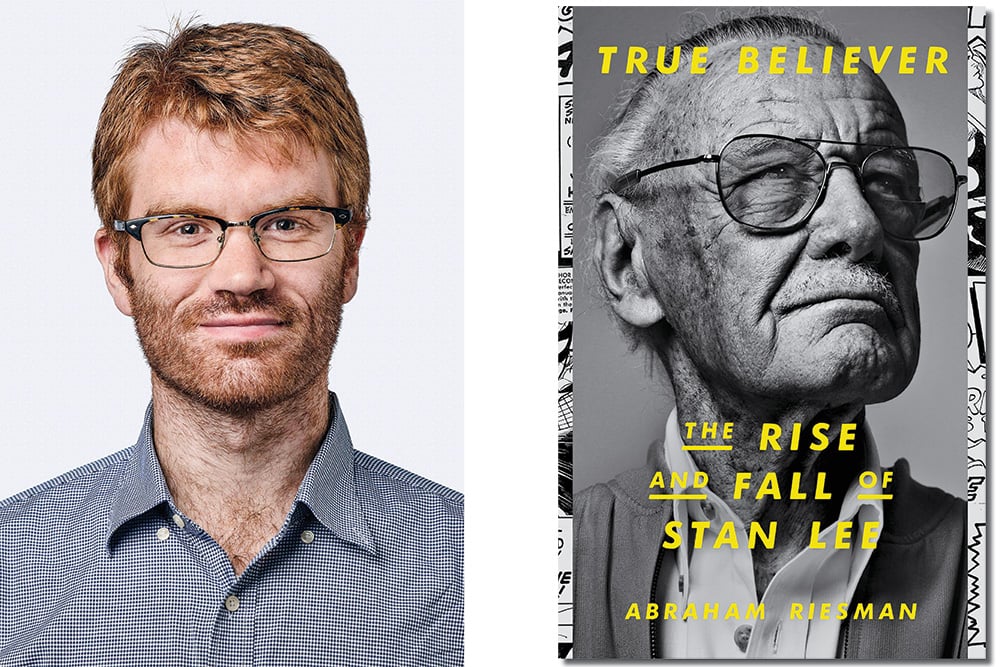 Abraham Riesman discovered the Marvel universe through the Spider-Man and X-Men cartoons of the early '90s, but what hooked him on comics was the baffling final issue to one of X-Men's many convoluted, era-defining storylines while in the sixth grade.
"That's really a crossroads with superhero comics; you either go 'I shouldn't have to do this kind of homework to read an individual story,' or, like me, say 'I must know everything about this. Clearly the truth of the universe can be found in these comics,' " he says.
Now Riesman, who moved to Providence in 2020, is the author of True Believer: The Rise and Fall of Stan Lee (paperback out on February 15, 2022), an honest, unvarnished look at the life and career of one of the titans of the comics industry.
By his own admission, Riesman comes from a long line of non-comics "geeks." He continued that tradition of focused enthusiasm by frequenting comic shops as a teenager, including Thayer Street's long-gone Two Million Year Picnic, whenever he would visit his grandparents. In his twenties, as the Marvel movies became a dominating force in entertainment, Riesman directed his comics knowledge toward covering the industry for New York Magazine's pop culture site, Vulture. His fascinating profile of the reclusive Steve Ditko (co-creator of Doctor Strange and Spider-Man), an exploration of the origins of Magneto's Jewish identity, and a 2016 profile of Stan Lee which ultimately led to True Believer are all examples of the kinds of conversations about superheroes and their creators that Riesman was interested in having.
"What I aim for every time I write is how can I make this intelligible for somebody who has absolutely no idea about any of this, but how can I also make sure that I have new information for an expert?" he says.
That's how he tackled Lee in True Believer, by trying to show the fans who only know him from his cheeky movie cameos who he was behind the scenes, and by getting diehards to think about him differently. Not easy when your subject was a man who cultivated his own myth and dubious claims of authorship over decades. The result is an eye-opening biography that presents Lee, who died in 2018, as every bit as flawed and complicated as the heroes he's associated with. It certainly gives fans a lot to think about as his most iconic co-creation, Spider-Man, swings back into theaters this month. For Riesman, that examination has been a blessing and a curse, not unlike a certain kid from Queens getting bit by a radioactive spider.
"I don't know that I could write the kinds of articles I used to," he says. "I have an even bleaker view of human nature than I did previously, but I think that through that you find real truth. It's how you end up finding your way, as opposed to getting lost in your illusions and saying 'I'm content with that.' " abrahamriesman.com