Getting Paws-itive
Sometimes your pet is so much more than just a pet.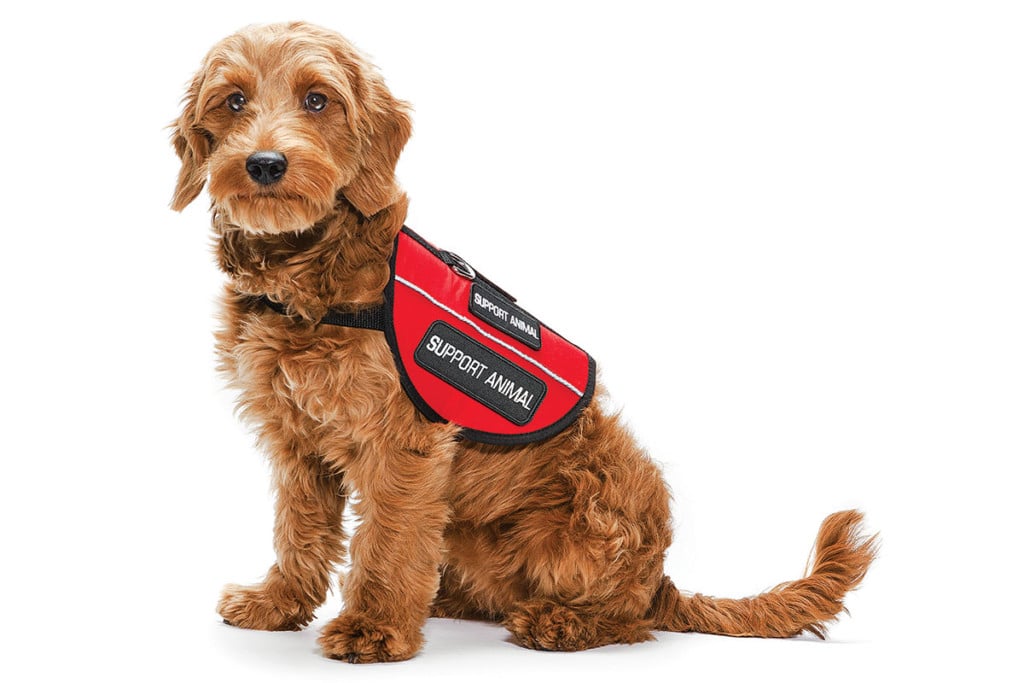 For many people, animals provide a source of comfort and happiness. They also often ease stress, reduce blood pressure, lessen pain and deliver a wide variety of other health benefits. So, when does your pet become more than just a domestic household animal? As continuous research has shown, the use of pet therapy and emotional support animals provide high levels of support and relief for many individuals as they go about their day-to-day lives. However, there can be some misunderstandings about each service. We've gathered some data to help you distinguish between the two and learn how you may be able to benefit from them.
For more information or to register an emotional support animal, visit usserviceanimals.org.
Some local facilities that train or provide pet therapy:
Butler Hospital: 345 Blackstone Blvd, Providence, 455-6200, butler.org.
Courteous Canine: Washington County Veterinary Hospital, 4262 Tower Hill Rd., South Kingstown, 954-2699, yourcourteouscanine.com.
Dr. Danielle DeSantis: 1500 Pontiac Ave., Cranston, 371-0223, drdanielledesantis.com.
Off-Leash K9 Dog Training: Providence, 400-4437, dogtrainerprovidence.com.