Form and Function Refined
Hebert Design Build transforms a cramped space into a brighter, more expansive home.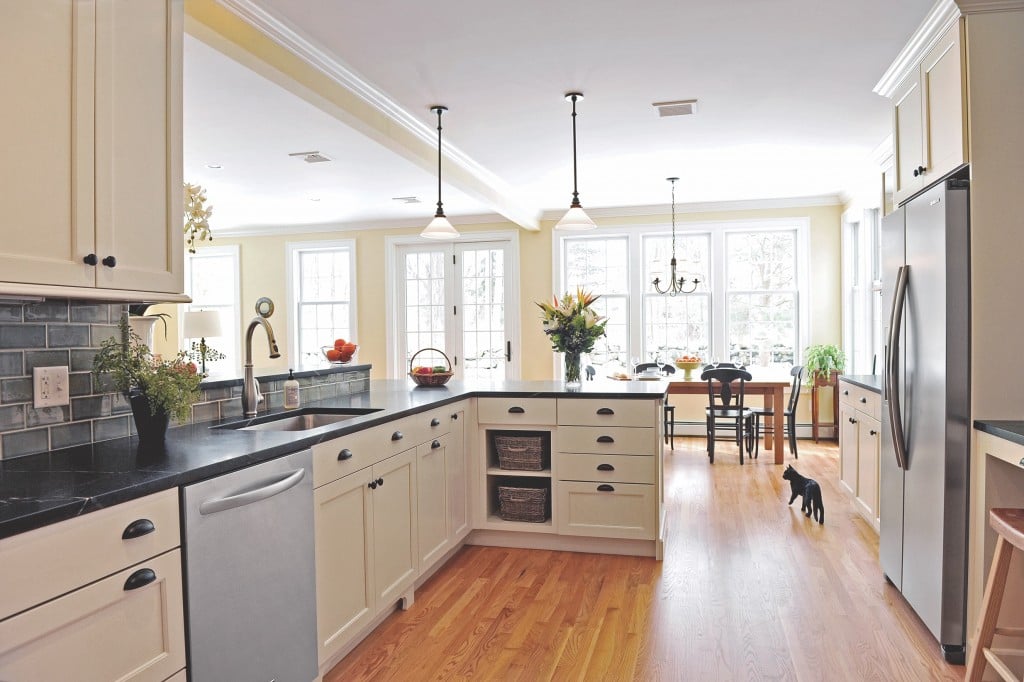 The key to remodeling a home is ensuring the space works for those who reside within its walls. This particular home had an uncommonly impractical floor plan. The layout was broken up into more small rooms than the homeowners knew what to do with, resulting in a tedious traffic pattern and a lot of wasted space.
Hebert Design Build's approach for this (and every) project was not only to solve the issues at hand, but also to create solutions reflective of the homeowners' style and suited to their family's needs. The experienced design/build company designed an addition as well as performed a full remodel to give the family the open layout they desired along with some much-needed extra space.
Additionally, Hebert transformed a series of small, walled-off rooms into an expansive, connected dining and living area, providing the home with great traffic flow for everyday living. New cottage-style windows and French doors were incorporated on the shared wall to maximize natural light in the space.
The kitchen proved to be one of the biggest challenges. Trapped in the middle of the home, it was small, dark and offered limited storage. The team at Hebert Design Build designed the new kitchen to open into the expanded dining and living rooms, allowing light from the new windows and doors to flow in seamlessly, and creating a space for easy entertaining. The new white cabinetry sustains the bright and open feel, while more than doubling the storage.
This project also included two bathroom renovations, a new mudroom, the conversion of unused space into a music room and more—all designed specifically and with care to turn this house into the owners' dream home.
Hebert Design Build, South Kingstown, 401-792-4890, hebertdesignbuild.com