Snapshot: The DeLorean Time Machine
Peter Varrica transformed a classic DeLorean into the Time Machine from "Back to the Future."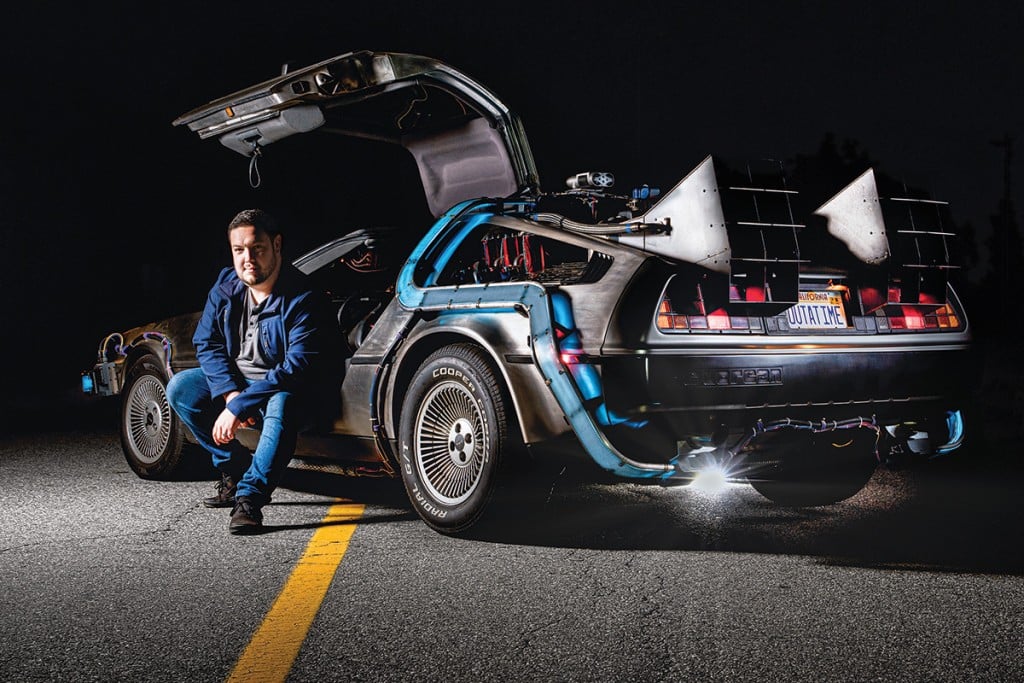 Peter Varrica is not a car person; he drives a crappy Nissan Sentra. "But I've always been a movie car person," he says. "Growing up, I always wanted to be in the DeLorean Time Machine," the finicky mode of time travel from the 1985 classic, Back to the Future. Varrica's DeLorean, which he bought with his dad and permanently modified with military-grade parts alongside a friend, Mike Susi, is similarly temperamental. Last year, AAA had to tow the car about a dozen times. "This is a forty-year-old car that wasn't reliable to begin with," he says. "We're maintaining it as we drive down the street." Many of the large events where Varrica shows off the Time Machine have been canceled this summer, but he found a new outlet: Epic Movie Car birthday parades, alongside the Jurassic Park Jeep, the Batmobile and other recognizable retrofits.
"Doing events is how I can enjoy it the most," Varrica says. "They get the wow factor. Because I built it, I'm never going to feel that way; it's never going to be done." The Time Machine may have robbed him of some joy and about $25,000 and counting, but Varrica would never part with it. "People keep telling me I should sell it; no way. I've wanted this since I was a kid."