Behind the Business: Hometown Café and Poke Bar
Two best friends bring the popular West Coast cuisine to tables in Providence.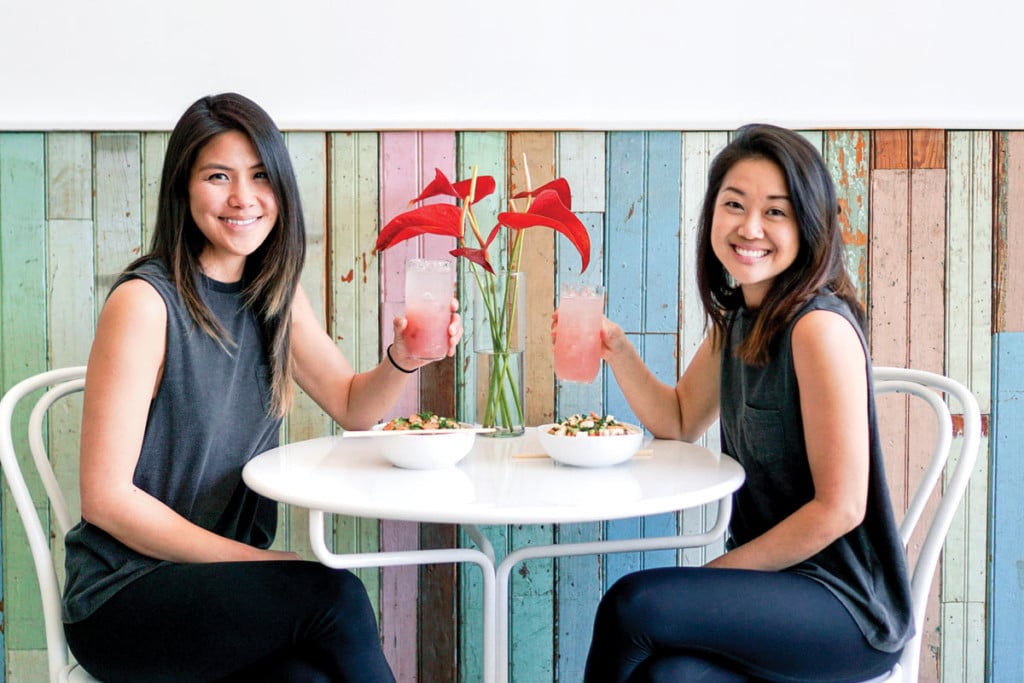 West Coast flavor has washed up on the East Coast. Poke — Hawaiian raw fish salad and rice bowls with healthy toppings like seaweed, avocado and edamame — has traditionally been popular in Hawaii and California, but now the Mount Hope neighborhood of Providence has a poke place to call its own in Hometown Cafe and Poke Bar.
The fast-casual eatery is owned by best friends and partners Rebecca Brady and Tiffany Ting, who met while working together at a West Coast consulting firm. Brady is a Pawtucket native, while Ting is from the West Coast. They both wanted a career change, so Brady brought her bestie to settle in Rhode Island. The pair had previously travelled extensively together, including a trip to Hawaii. "We fell in love with the local cuisine there," says Brady. "Poke is pretty available on the West Coast, but it wasn't available here."
About a year ago, Brady and Ting launched a food trailer to serve customers at events and locations around the state, but the goal was always to open a bricks and mortar location. They chose the Mount Hope neighborhood because it's where they live and they wanted to support the community.
The space is large enough for both intimate nooks and communal tables, plus their lease helps support the nonprofit youth engagement organization, Billy Taylor House. "Our rent goes to their program, which we love," says Brady. "They had wanted a cafe in this space to revitalize this area, but they realized they couldn't run a cafe on their own, so they ended up looking to lease it out."
The storefront has also allowed them to expand their menu to become a cafe, serving Borealis coffee and Nitro Cart pours, as well as morning pastries from Whisk Me Away, acai bowls and on-trend toasts. The toast menu is based on navigational directions because of the partners' history as travel buddies. The North toast is topped with smoked salmon, creme fraiche and microgreens; South has ricotta, bacon and honey; East includes hummus, tomato, feta and black pepper; and West is spread with avocado, red pepper and sunflower seeds.
The cafe is open mornings and afternoons for both the studious crowd and working professionals, who might be looking for a place to camp out and get work done. "There aren't a lot of coffee shops where you can get lunch, too," Ting says.
185 Camp St., Providence, 868-1247, hometownpoke.com