16 Productive Things to Do On a Snow Day
It's time to brainstorm (pun intended) some ways to occupy this free time.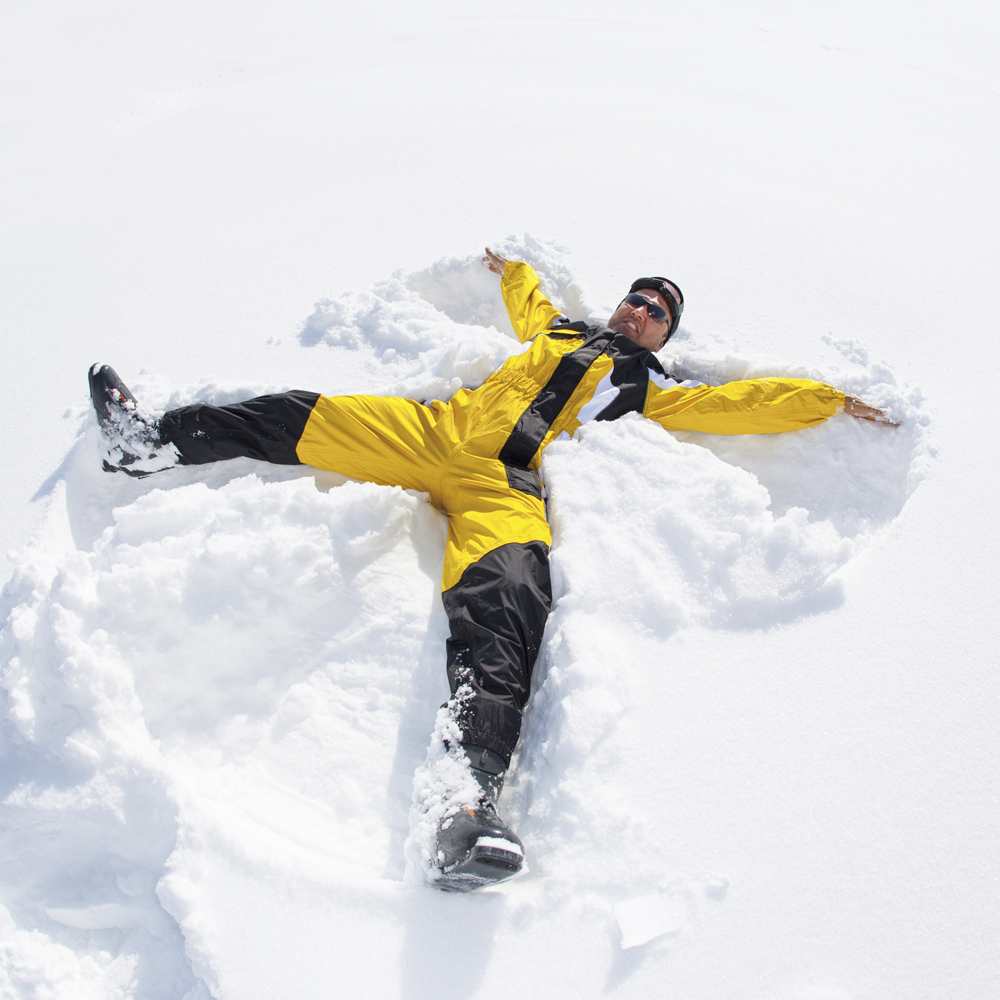 If you're from Rhode Island, or anywhere in New England for that matter, a snow day is far from a new concept to you. However, with the possibility of having a few days stuck inside and the threat of power outages, it's time to brainstorm (pun intended) some ways to best occupy this time indoors. That is, unless you're going to have to spend all that time digging yourself out of this upcoming mess. If so, we'll have a cup of hot cocoa and a hug waiting for you.
1. Get organized. Has that junk drawer been driving you crazy? Is your desk in shambles? Spend time sorting through the clutter and finally shred all that paperwork from 2010.
2. Catch up on your reading. You were really excited to get that best-seller for Christmas, but you haven't gotten around to cracking it open. Today is the day! Keep a flashlight handy just in case the power goes out.
3. Learn a new skill. Whether it is knitting, trying a new make-up technique or diving into a new language; a day stuck inside is a great way to learn something new.
4. Help someone. Your home may be all shoveled out, but does that elderly couple or single mom or dad down the street need a hand? Get the neighbors together and form a big help brigade aiding those in need on your street.
5. Plan an activity to do with your kids. There are hundreds of craft ideas online, some of which can be done with common household items. Take this opportunity to make memories along with some awesome art.
6. Exercise. Okay, it might have been awhile, but there is no better day to start than today. Dust off the treadmill or find a new workout on YouTube (Maybe the Victoria's Secret Model workout or Jillian Michaels' Six Week Six-pack Abs Workout.) Make this a far from lazy day inside.
7. Pamper yourself. So maybe working out isn't for you. Indulging can be productive too! Take a long bath, give yourself a mani-pedi at home or even try an all-natural facial mask.
8. Plan a trip. A cold and snowy day is the perfect time to book that trip to a tropical destination. Plus, it will be a great reminder that the snow will indeed end… eventually.
9. Clean your home. Unload the dishwasher, do the laundry or clean the dreaded bathroom. Start with a clean slate when it's time to go back to reality.
10. Try a new recipe. Everyone will be craving a hot, home-cooked meal, so why not try a new recipe? You have all day to experiment and get the family involved. You can look for ideas on local food blogs like Savoring the Thyme, Holly Likes to Cook, Tiny Farmhouse and The Perfect Pantry.
11. Do something that challenges your mind. Get the family together to complete a giant puzzle or work on the crossword in the paper. If you still have power and can get on the Internet, try some online Sudoku.
12. Do yoga/meditate. Sometimes the thing you put off most is simply relaxing. Instead of sleeping the day away, try yoga or meditation to find your Zen before returning to the chaos of the daily grind.
13. Do some online shopping. Yes this is being productive! Any birthdays coming up? Still need to plan for Valentine's Day? Remember that many of our local retailers and designers have websites or Etsy pages, too. Select all of your gifts and have them sent right to your home.
14. Catch up or get ahead on work/ school work. Take full advantage of your snow day and do some work from the comfort of your own home.
15. Invite friends, family or neighbors over to get snowed in with you. Why get snowed in alone when you can have twice the fun doing it together? You can make snacks, have some hot chocolate (or maybe a Hot Toddy) and hunker down with friendly faces.
16. Go outside and play! It wouldn't be a true snow day without bundling up to venture out into the snow. Make snow angels, build a snow man, have a snow ball fight. No matter your age, frolicking in the snow never gets old.
What will you do during these snow day(s)? Let us know in the comments below.