The Friends Academy Summer Programs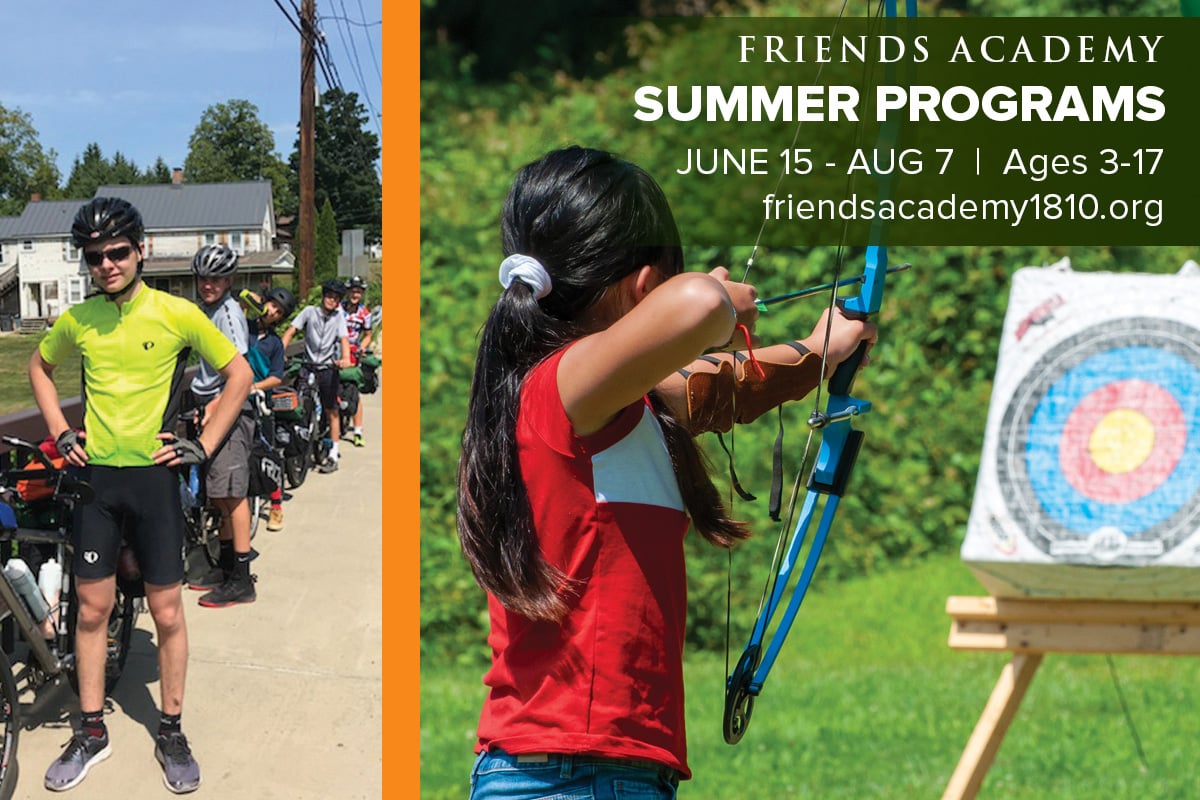 Friends Academy Summer Programs: June 15-August 7, at the Friends Academy Campus on Tucker Rd. in N. Dartmouth.
The Friends Academy Summer Programs offer a wide variety of camps for children in grades pre K through grade 11. Sports ranging from soccer, archery, basketball, and fencing, and more are offered. Our sports programs are run by individuals who know their sport, they are either top level players themselves, experienced coaches, often from the college level, or both. What's more important is that they know children, and fit comfortably into the role of coach, mentor, and friend. Our other offerings include Summer Friends, one of our most popular camps, which is comprised of small group themed weeks for children entering grades K-3, and Little Friends, an offering for our youngest campers, aged 3-5. Another extremely popular program is Historical Doll camp, where each day focuses on a different time period of American History, with stories, crafts, food, games, and of course your favorite doll from the period. We offer Adventure and Survival Friends for grades 4-7, where students learn and practice various outdoor skills ranging from primitive fire building and how to make traps and snares, to canoeing, map and compass use, and outdoor cooking. Campers will also get to spend time on our twenty-three station ropes and challenge course. We are expanding our expedition program; we still offer our week long canoeing and hiking expedition here in the south coast, but now have two cycling programs. One will take you riding from New Hampshire to Dartmouth, on the other you'll spend a week exploring the island of Martha's Vineyard. Songwriting, drama, jewelry making, pottery, and building cardboard canoes are only some of our creative camps. We have many computer programming offerings ranging from Garage Band to programming with Java. Everything is rounded out by our array of academic programs. These include a six week Orton Gillingham program, a six week "Summer Math and Writing Maintenance Course" and various other academic camps including Hands on Math, a Creative Writing Workshop, Poetry, and even a fun physics camp.
For more information about any of these programs, or others that are offered, please go to our website at www.friendsacademy1810.org, or contact Charley Pelissier at 508.999.1356, or cpelissier@friendsacademy1810.org.