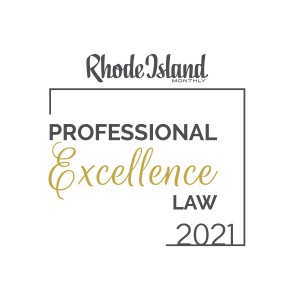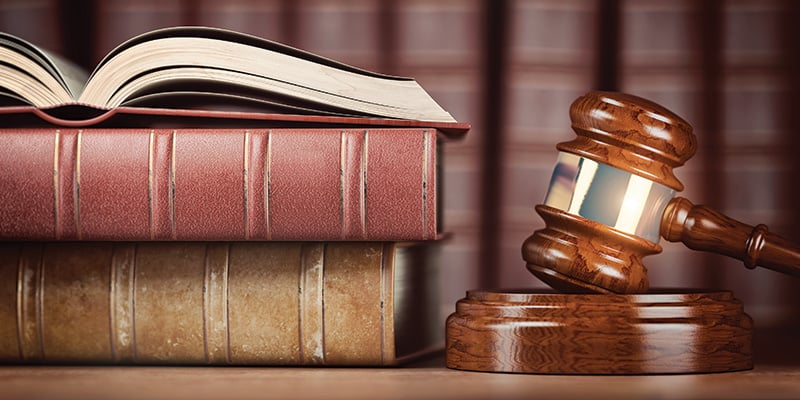 Rhode Island Monthly is proud to showcase and celebrate our third annual Professional Excellence in Law awards in the following pages. Nominated and chosen by their peers, these honorees exemplify the leading local lawyers in their respective areas of practice, from general counsel and personal injury to civil litigation and criminal defense.
Rhode Island Monthly asked Rhode Island licensed lawyers to vote for their peers in a range of law practice areas. Rhode Island Monthly contracted DataJoe Research to conduct the survey using an online ballot for collecting, vetting and tallying votes. Any lawyer who has been disciplined for an infraction by the state regulatory board was excluded from the results.
Final note. We recognize that there are many good lawyers who are not shown in this representative list. This is only a sampling of the huge array of talented professionals within the region. Inclusion in the list is based on the opinions of responding lawyers in the region. We take time and energy to ensure fair voting, although we understand that the results of this survey nomination and Internet research campaign are not an objective metric. We certainly do not discount the fact that many, many good and effective lawyers may not appear on the list.
Disclaimers. DataJoe uses best practices and exercises great care in assembling content for this list. DataJoe does not warrant that the data contained within the list are complete or accurate. DataJoe does not assume, and hereby disclaims, any liability to any person for any loss or damage caused by errors or omissions herein whether such errors or omissions result from negligence, accident, or any other cause. All rights reserved. No commercial use of the information in this list may be made without written permission from DataJoe.
Adoption Marital And Family Law
Rui P. Alves, Barton Gilman LLP, bglaw.com
Veronica Assalone, Assalone & Associates LLC, assalonelaw.com, See profile
Kristy J. Garside, The Law Offices of Howe & Garside Ltd, counselfirst.com
Gregory N. Hoffman, Barton Gilman LLP, bglaw.com
Jennifer Hoopis, D'Ambra Hoopis & Hoopis Law, hoopisandhoopis.com
Jane Fearing, Howlett Howlett Law Offices, howlettlawoffices.com
Meredith Fearing, Howlett Howlett Law Offices, howlettlawoffices.com
Erica S. Janton, Barton Gilman LLP, bglaw.com
Evan M. Kirshenbaum, Kirshenbaum Law Associates Inc, kirshenbaumlaw.com, See profile
John Larochelle, Larochelle Law, larochellelaw.com
William J. Lynch, Attorney William J. Lynch, wjlynchlaw.com
Shawn M. Masterson, Shapiro Dorry Masterson LLC ,sdmlawgroup.com
Elisha Morris, Elisha Morris Esq Attorney At Law, divorcelawyersrhodeisland.com
Jesse Nason, Kirshenbaum & Kirshenbaum, kirshenbaumri.com, See profile
Stephen M. Prignano, McIntyre Tate LLP, mcintyretate.com, See profile
Timothy Michael Sweet, The Law Offices of Timothy M Sweet LLC, timothymsweetlaw.com
Deborah M. Tate, McIntyre Tate LLP, mcintyretate.com, See profile
Appellate LawBrett V. Beaubien, Brett V Beaubien Attorney at Law, bvbdefense.com
Nicole J. Benjamin, Adler Pollock & Sheehan PC, apslaw.com
Thomas M. Dickinson, Thomas M Dickinson Attorney at Law, appealri.com
Kara Maguire, Rhode Island Public Defender, ripd.org
Lara Montecalvo, Rhode Island Public Defender, ripd.org
Robert K. Taylor, Partridge Snow & Hahn, LLP psh.com
George J. West, George J West & Associates, georgejwestlaw.com
David A. Wollin, Hinckley Allen & Snyder LLP, hinckleyallen.com
Arbitration And Mediation
Melody A. Alger, Alger Law LLC, algerlaw.com
Paul S. Cantor, Law Office of Paul S Cantor, pcantorlawfirm.com
Francis A. Connor, III Barton Gilman LLP, bglaw.com
John S. Coughlin, Ciccone Coughlin Law Associates Inc, cicconelaw.com
James S. D'Ambra, Rice Dolan & Kershaw, ricedolan.com
William M. Dolan, Adler Pollock & Sheehan PC, apslaw.com
Robert G. Flanders, Jr. ,Whelan Corrente & Flanders LLP, whelancorrente.com
Stacey P. Nakasian, Duffy & Sweeney Ltd, duffysweeney.com
William A. Poore, Poore & Rosenbaum LLP, poorerosenbaumlaw.com
Kristen Sloan Maccini, Maccini Law & Mediation LLC, ksmlawmediation.com
Attorneys For Non Profit
Elizabeth O. Manchester, Partridge Snow & Hahn LLP, psh.com
Aviation Admiralty Maritime And Transportation
Michael J. Daly, Pierce Atwood LLP, pierceatwood.com
Joshua S. Parks, Adler Pollock & Sheehan PC, apslaw.com
Banking And Financial
Edward G. Avila, Roberts Carroll Feldstein & Peirce Inc, rcfp.com, See ad
Robert A. Migliaccio, Cameron & Mittleman LLP, cm-law.com, See profile
Geoffrey W. Millsom, Adler Pollock & Sheehan PC, apslaw.com
Amy T.M. Oakley, Partridge Snow & Hahn, LLP psh.com
Alexandra W. Pezzello, Partridge Snow & Hahn LLP, psh.com
Scott A. Ritch, Ursillo Teitz & Ritch Ltd, utrlaw.com
Bankruptcy And Workout
Patricia Antonelli, Salter McGowan Sylvia & Leonard Inc, smsllaw.com
Joseph Avanzato, Adler Pollock & Sheehan PC, apslaw.com
Steven J. Boyajian, Robinson & Cole LLP, rc.com
Daniel E. Burgoyne, Partridge Snow & Hahn LLP, psh.com
Andre S. Digou, Chace Ruttenberg & Freedman LLP, crfllp.com
Joseph M. Diorio, Law Office of Joseph M Diorio Inc, dioriolaw.com
John A. Dorsey Ferrucci Russo Dorsey frlawri.com
Christopher M. Lefebvre, Claude F. Lefebvre & Christopher M. Lefebvre PC, lefebvrelaw.com
Matthew J. McGowan, Salter McGowan Sylvia & Leonard Inc, smsllaw.com
Business Law
Joseph A. Anesta, Cameron & Mittleman LLP, cm-law.com, See profile
Stephen M. Brusini, Orson & Brusini Ltd, orsonandbrusini.com
Jonathan L. Cabot, Adler Pollock & Sheehan PC, apslaw.com
Paul A. Campellone, Adler Pollock & Sheehan PC, apslaw.com
Jeffrey B. Cianciolo, McLaughlinQuinn LLC, mclaughlinquinn.com, See profile
Kas R. DeCarvalho, Pannone Lopes Devereaux & O'Gara LLC, pldolaw.com, See profile
Carl I. Freedman, Chace Ruttenberg & Freedman LLP, crfllp.com
Stephen Geanacopoulos, Adler Pollock & Sheehan PC, apslaw.com
James H. Hahn, Partridge Snow & Hahn LLP, psh.com
W. Thomas Humphreys, Cameron & Mittleman LLP, cm-law.com, See profile
Richard J. Land, Chace Ruttenberg & Freedman LLP, crfllp.com
Jeff Levy, Levy & Blackman LLP, levyblackman.com
Nick Obolensky, Obolensky & Balkcom LLC, balkcomlaw.com
Everett A. Petronio, Kalander & Shaw Ltd, kalanderandshaw.com, See profile
John D. Russell, Adler Pollock & Sheehan PC, apslaw.com
Theresa L. Sousa, Bianchi Brouillard Sousa & O'Connell PC, bianchiandbrouillard.com
Civil Trial
Robert Clark, Corrente Whelan Corrente & Flanders LLP, whelancorrente.com
Marc A. Desisto, Anthony DeSisto Law Associates LLC, desistoassociates.com
Robert D. Fine, Chace Ruttenberg & Freedman LLP, crfllp.com
Steven E. Snow, Partridge Snow & Hahn LLP, psh.com
John A. Tarantino, Adler Pollock & Sheehan PC, apslaw.com
Max Wistow, Wistow Sheehan & Loveley PC, wsl-lawoffice.com
Commercial Litigation
Mitchell R. Edwards, Hinckley Allen & Snyder LLP, hinckleyallen.com
Amanda A. Garganese, Hinckley Allen & Snyder LLP, hinckleyallen.com
Rachelle Green, Cervenka Green & Ducharme LLC, cgdesq.com
Christian R. Jenner, Partridge Snow & Hahn LLP, psh.com
Paul M. Kessimian, Partridge Snow & Hahn LLP, psh.com
Sally P. McDonald, Cameron & Mittleman LLP, cm-law.com, See profile
Howard Merten, Partridge Snow & Hahn LLP, psh.com
Rene P. Moniz, Partridge Snow & Hahn LLP, psh.com
Justin T. Shay, Cameron & Mittleman LLP, cm-law.com, See profile
Christopher M. Wildenhain, Partridge Snow & Hahn LLP, psh.com
William K. Wray, Jr. Adler Pollock & Sheehan PC, apslaw.com
Construction
John E. Bulman, Pierce Atwood LLP, pierceatwood.com
Erin A. Hockensmith, KS&P Law, ksplawpc.com, See profile
Jackson Parmenter, KS&P Law, ksplawpc.com, See profile
Girard R. Visconti, Shechtman Halperin Savage LLP, shslawfirm.com
Criminal Defense
Allison C. Abilheira, Abilheira Law LLC, abilheiralaw.com, See profile
Lauren Balkcom, Obolensky & Balkcom LLC, balkcomlaw.com
Chad F. Bank, The Law Office of Chad F Bank, chadbanklaw.com
Andrew H. Berg, Sammartino & Berg LLP, sbllp.net
John L. Calcagni, III, Law Office of John L Calcagni III, calcagnilaw.com, See profile
William P. Devereaux, Pannone Lopes Devereaux & O'Gara LLC, pldolaw.com, See profile
William C. Dimitri, William C Dimitri Attorney at Law, dimitrilaw.com
David Ellison, David Ellison Law, dellisonlaw.com
John R. Grasso, Law Office of John R Grasso, johngrassolaw.com, See profile
Kevin O. Hagan, Kevin O Hagan Esq, kevinhaganlaw.com
Jason Knight, The Law Office of Jason Knight, jasonknightlaw.com
John E. MacDonald, Law Office of John E Macdonald Inc, aggressivelegalservices.com
Robert B. Mann, Robert B Mann Law Office, rbmann.com
Matthew Marin, Marin and Barrett Inc, matthewtmarin.com
Rory Munns, Criminal Defense Attorney Rory Munns, duiattorneyrhodeisland.com
Stefanie A. Murphy, Law Offices of Stefanie A Murphy, samurphylaw.com
J. Richard Ratcliffe, Ratcliffe Harten Galamaga LLP, rhgllp.com
Charles A. Tamuleviz, Nixon Peabody LLP, nixonpeabody.com
Michael J. Zarrella, The Law Offices of Michael J Zarrella, rhodeislanddefenselawyer.com
Education
Stephen Adams, Barton Gilman LLP, bglaw.com
Jon M. Anderson, Brennan Recupero Cascione Scungio Mcallister LLP, brcsm.com
Mary Ann Carroll, Henneous Carroll Lombardo LLC, hcllawri.com, See profile
Cassandra L. Feeney, Hamel, Waxler, Allen & Collins, hwac.com
Aubrey Lombardo, Henneous Carroll Lombardo LLC, hcllawri.com, See profile
Rita E. Nerney, Barton Gilman LLP, bglaw.com
Matthew R. Plain, Barton Gilman LLP, bglaw.com
Sara A. Rapport, Whelan Corrente & Flanders LLP, whelancorrente.com
Steven M. Richard, Nixon Peabody LLP, nixonpeabody.com
Benjamin M. Scungio, Brennan Recupero Cascione Scungio McAllister LLP, brcsm.com
Elder Law
Paul A. Brule, Walsh Brule & Nault PC, wbnri.com
Robert J. Connelly, III Connelly Law Offices Ltd, connellylaw.com
Laura G. Handwerger, Scott & Handwerger LLP, riestatelaw.com
Mark B. Heffner, Heffner & Associates Attorneys at Law, hefflaw.com
Matthew J. Leonard, Salter McGowan Sylvia & Leonard Inc, smsllaw.com
Samantha McCarthy, McCarthy Law LLC, mccarthylawri.com, See profile
Elizabeth Phillips, Hackman & Phillips Elder Law RI LLC, elderlawrillc.com, See profile
Joseph M. Proietta, 401 – Elderlaw, 401elderlaw.com
Jill E. Sugarman, Scott & Handwerger LLP, riestatelaw.com
Employment Law
Thomas J Enright, Enright Law LLC, enrightlawoffice.com
Environmental And Land Use
Christian F. Capizzo, Partridge Snow & Hahn LLP, psh.com
Jennifer Cervenka, Cervenka Green & Ducharme LLC, cgdalaw.com
Marisa Desautel, Desautel Law, desautelesq.com
Susan Forcier, Department of Environmental Management, dem.ri.gov
Jeffrey H. Gladstone, Partridge Snow & Hahn LLP, psh.com
Bret W. Jedele, Chace Ruttenberg & Freedman LLP, crfllp.com
Emily Migliaccio, Cervenka Green & Ducharme LLC, cgdalaw.com
Elizabeth McDonough, Noonan Adler Pollock & Sheehan PC, apslaw.com
Joelle Rocha, Duffy & Sweeney Ltd, duffysweeney.com
Alan M. Shoer, Adler Pollock & Sheehan PC, apslaw.com
Gaming Law
Mark Hichar, Greenberg Traurig LLP, gtlaw.com
General Practice
Keith Fayan, Fayan Law PC, fayanlaw.com
John J. Partridge, Partridge Snow & Hahn, LLP psh.com
Government And Administrative
Richard R. Beretta, Jr., Adler Pollock & Sheehan PC, apslaw.com
Eugene G. Bernardo, II, Partridge Snow & Hahn LLP, psh.com
David M. DiSegna, Partridge Snow & Hahn LLP, psh.com
Amy H. Goins, Ursillo Teitz & Ritch Ltd, utrlaw.com
Matthew A. Lopes, Jr. Pannone Lopes Devereaux & O'Gara LLC, pldolaw.com, See profile
Michael A. Ursillo, Ursillo Teitz & Ritch Ltd, utrlaw.com
Health Care Law
Alyssa V. Boss, Cameron & Mittleman LLP, cm-law.com, See profile
Susan Leach, DeBlasio Adler Pollock & Sheehan PC, apslaw.com
Meghan L. Hopkins, Nixon Peabody LLP, nixonpeabody.com
Leslie D. Parker, Adler Pollock & Sheehan PC, apslaw.com
Sheri L. Pizzi, Barton Gilman LLP, bglaw.com
Patricia K. Rocha, Adler Pollock & Sheehan PC, apslaw.com
Don E. Wineberg, Chace Ruttenberg & Freedman LLP, crfllp.com
Stephen D. Zubiago, Nixon Peabody LLP, nixonpeabody.com
Immigration Law
Thomas S. Brown, Rodio & Brown Ltd, rodiobrown.com
Joseph Molina, Flynn Molina Flynn Law, molinaflynn.com
Deborah Gonzalez, Gonzalez Law Offices Inc, robertogonzalezlaw.com
Roberto Gonzalez, Gonzalez Law Offices Inc, robertogonzalezlaw.com
David L. Yavner, David L Yavner, davidlyavner.com
Insurance
Dana M. Horton, Robinson & Cole LLP, rc.com
Travis J. McDermott, Partridge Snow & Hahn LLP, psh.com
Robert C. Shindell, Barton Gilman LLP, bglaw.com
Clint D. Watts, McElroy Deutsch Mulvaney & Carpenter LLP, mdmc-law.com
Intellectual Property Rights
Christine K. Bush, Hinckley Allen & Snyder LLP, hinckleyallen.com
George N. Chaclas, Day Pitney LLP, daypitney.com
C. Alexander Chiulli, Barton Gilman LLP, bglaw.com
Daniel J. Holmander, Adler Pollock & Sheehan PC, apslaw.com
David R. Josephs, Barlow Josephs & Holmes Ltd, barjos.com
John E. Ottaviani, Partridge Snow & Hahn LLP, psh.com
Craig M. Scott, Hinckley Allen & Snyder LLP, hinckleyallen.com
Jeffrey K. Techentin, Adler Pollock & Sheehan PC, apslaw.com
Labor And Employment
Robert P. Brooks, Adler Pollock & Sheehan PC, apslaw.com
Timothy C. Cavazza, Whelan Corrente & Flanders LLP, whelancorrente.com
Michael D. Chittick, Adler Pollock & Sheehan PC, apslaw.com
Stacie B. Collier, Nixon Peabody LLP, nixonpeabody.com
Joseph R. Daigle, Law Office of Joseph R Daigle, jdaiglelaw.com
Michael A. Gamboli, Partridge Snow & Hahn LLP, psh.com
Ali Khorsand, Adler Pollock & Sheehan PC, apslaw.com
Eric B. Mack, Littler Mendelson PC, littler.com
James A. Musgrave, Roberts Carroll Feldstein & Peirce Inc, rcfp.com, See ad
William E. O'Gara, Pannone Lopes Devereaux & O'Gara LLC, pldolaw.com, See profile
Matthew H. Parker, Whelan Corrente & Flanders LLP, whelancorrente.com
Alicia J. Samolis, Partridge Snow & Hahn LLP, psh.com
Joseph D. Whelan, Whelan Corrente & Flanders LLP, whelancorrente.com
Joshua D. Xavier, Partridge Snow & Hahn LLP, psh.com
Medical Malpractice Defense
Angela L. Carr, Barton Gilman LLP, bglaw.com
James D. Cullen, Roberts Carroll Feldstein & Peirce Inc, rcfp.com, See ad
Cassandra A. DeAngelis, Ratcliffe Harten Galamaga LLP, rhgllp.com
Paul F. Galamaga, Ratcliffe Harten Galamaga LLP, rhgllp.com
Stephen P. Harten, Ratcliffe Harten Galamaga LLP, rhgllp.com
Jenna Pingitore Trott, Barton Gilman LLP, bglaw.com
Patrick C. Barry, Decof Barry Mega & Quinn PC, decof.com
Mark B. Decof, Decof Barry Mega & Quinn PC, decof.com
Amato A. Deluca, DeLuca & Associates, delucaandassociates.com
Jane Duket, Marasco & Nesselbush LLP, m-n-law.com, See profile
John Foley, Foley Cerilli PC, foleycerilli.com
Mark Grimm, Marasco & Nesselbush LLP, m-n-law.com, See profile
Mark Mandel,l Mandell Boisclair & Mandell Ltd, mbmjustice.com
Zachary Mandell, Mandell Boisclair & Mandell Ltd, mbmjustice.com
Jeffrey A. Mega, Decof Barry Mega & Quinn PC, decof.com
David Morowitz, The Law Office of David Morowitz Ltd, morowitzlaw.com
Michael P. Quinn, Jr. Decof Barry Mega & Quinn PC, decof.com
Personal Injury
Mike Bottaro, Bottaro Law Firm LLC, bottarolaw.com
Thomas J. Fay, Kirshenbaum & Kirshenbaum, kirshenbaumri.com
Mark Gemma, Gemma Law Associates Inc, gemmalaw.com
Timothy J. Grimes, Decof Barry Mega & Quinn PC, decof.com
Gregory S. Inman, Inman & Tourgee, itwlaw.com, See profile
Anthony R. Leone, Leone Law LLC, leonelawllc.com, See profile
Timothy Lynch, Marasco & Nesselbush LLP, m-n-law.com, See profile
Joseph Marasco, Marasco & Nesselbush LLP, m-n-law.com, See profile
Shelagh McCahey, Simone & McCahey LLP, smlawri.com
John Meara, Mandell Boisclair & Mandell Ltd, mbmjustice.com
Thomas Moran, Marasco & Nesselbush LLP, m-n-law.com, See profile
Katie Nee, Nee Law LLC, neelawoffice.com
Donna Nesselbush, Marasco & Nesselbush LLP, m-n-law.com, See profile
Jennifer Gehringer, Puerini JMGP Law, jmgplaw.com
Marshall M. Raucci, Lynch & Pine LLC, lynchpine.com
Adam J. Resmini, Law Office of Ronald J Resmini Ltd, resminilaw.com, See profile
Christopher L. Russo, Kirshenbaum & Kirshenbaum, kirshenbaumri.com, See profile
Angelo Simone, Simone & McCahey LLP, smlawri.com
Todd D. White, Adler Pollock & Sheehan PC, apslaw.com
Real Estate
Diana Ducharme, Cervenka Green & Ducharme LLC, cgdesq.com
Allison L. Fleet, Partridge Snow & Hahn LLP, psh.com
Marc B. Gertsacov, Roberts Carroll Feldstein & Peirce Inc, rcfp.com, See ad
David M. Gilden, Partridge Snow & Hahn LLP, psh.com
Michael C. Lima, Law Office of Michael C Lima, limalawoffices.com, See profile
Ronald C. Markoff, Roberts Carroll Feldstein & Peirce Inc, rcfp.com, See ad
Todd E. McNamara, DeAngelis & McNamara PC, jdeangelislaw.com
Chris Montalbano, Montalbano Belliveau & St Sauveur LLP, mbandsllp.com
Hailey M. Munns, Law Office of Michael C Lima, limalawoffices.com
Richard Nadeau, Partridge Snow & Hahn LLP, psh.com
Jay R. Peabody, Partridge Snow & Hahn LLP, psh.com
Brad R. Pelletier, Pelletier Marshall & Clark LLC, pmc-attorneys.com
Jeff St. Sauveur, Montalbano Belliveau & St Sauveur LLP, mbandsllp.com
Robert I. Stolzman, Adler Pollock & Sheehan PC, apslaw.com
Adam H. Thayer, Sayer Regan & Thayer LLP, srtflaw.com
Securities Law
Eugene W. McDermott, Jr. Locke Lord LLP lockelord.com
Sports Law
Leonard Lopes, The Victor Group LLC, victorgroupllc.com
Tax Law
Cory J. Bilodeau, McLaughlinQuinn LLC, mclaughlinquinn.com, See profile
Arthur J. Leonard, Salter McGowan Sylvia & Leonard Inc., smsllaw.com
Marc A. Lewin, Lewin Law, lewin.law
E. Hans Lundsten, Adler Pollock & Sheehan PC, apslaw.com
Thomas P. Quinn, McLaughlinQuinn LLC, mclaughlinquinn.com, See profile
Russell J. Stein, Partridge Snow & Hahn LLP, psh.com
Kathryn S. Windsor, McLaughlinQuinn LLC, mclaughlinquinn.com, See profile

Wills Trusts And Estates
Melissa K. Burnett-Testa, Burnett & Sherer LLC, burnettsherer.com
Gene M. Carlino, Pannone Lopes Devereaux & O'Gara LLC, pldolaw.com, See profile
Karen G. DelPonte, Cameron & Mittleman LLP, cm-law.com, See profile
Deborah DiNardo, Orson & Brusini Ltd, orsonandbrusini.com
Renee A.R. Evangelista, Day Pitney LLP, daypitney.com (effective July 1, 2021)
Macrina G. Hjerpe, Chace Ruttenberg & Freedman LLP, crfllp.com
Michael T. Lahti, Fletcher Tilton PC, fletchertilton.com, See profile
W. Parish Lentz, Barton Gilman LLP, bglaw.com
Joseph R. Marion, III Whelan Corrente & Flanders LLP, whelancorrente.com
Kristin N. Matsko, Orson & Brusini Ltd, orsonandbrusini.com
Anthony R. Mignanelli, Mignanelli & Associates Ltd, mignanelli.com
Kristen Prull, Moonan Moonan Stratton & Waldman LLP, mswri.com, See profile
Bridget L. Mullaney, Cameron & Mittleman LLP, cm-law.com, See profile
Sarah B. Oster, Oster Law Offices, osterlawoffices.com
David T. Riedel, Adler Pollock & Sheehan PC, apslaw.com
Lynn E. Riley, Cameron & Mittleman LLP, cm-law.com, See profile
Colin O. Sherer, Burnett & Sherer LLC, burnettsherer.com
Amy Stratton, Moonan Stratton & Waldman LLP, mswri.com, See profile
Amanda E. Tarzwell, Law Office of Gayle F Tarzwell, tarzwelllaw.com
Workers Compensation
Robyn Factor, Kirshenbaum & Kirshenbaum, kirshenbaumri.com, See profile
Tom Ford, Tom Ford Law, tomfordlaw.com
Charles Garganese, Law Offices of Charles Garganese Jr LLC, garganeselaw.com
Lawrence J. Signore, The Law Offices of Lawrence J Signore, therhodelawyer.com, See profile
John A. Toro Toro Law Offices PC torolaw.com
Young Lawyer Less Than 5 Years In Practice
Matthew A. Chappell, Chappell & Chappell, chappellandchappelllaw.com
Julia R. Shackleton, Barton Gilman LLP, bglaw.com
Justin S. Smith, Nixon Peabody LLP, nixonpeabody.com