Pavlov's Treats for Dogs Dishes Ice Cream for Furry Friends
On the menu: spaghetti and meatball ice cream, waffle bowls and other drool-worthy food truck treats.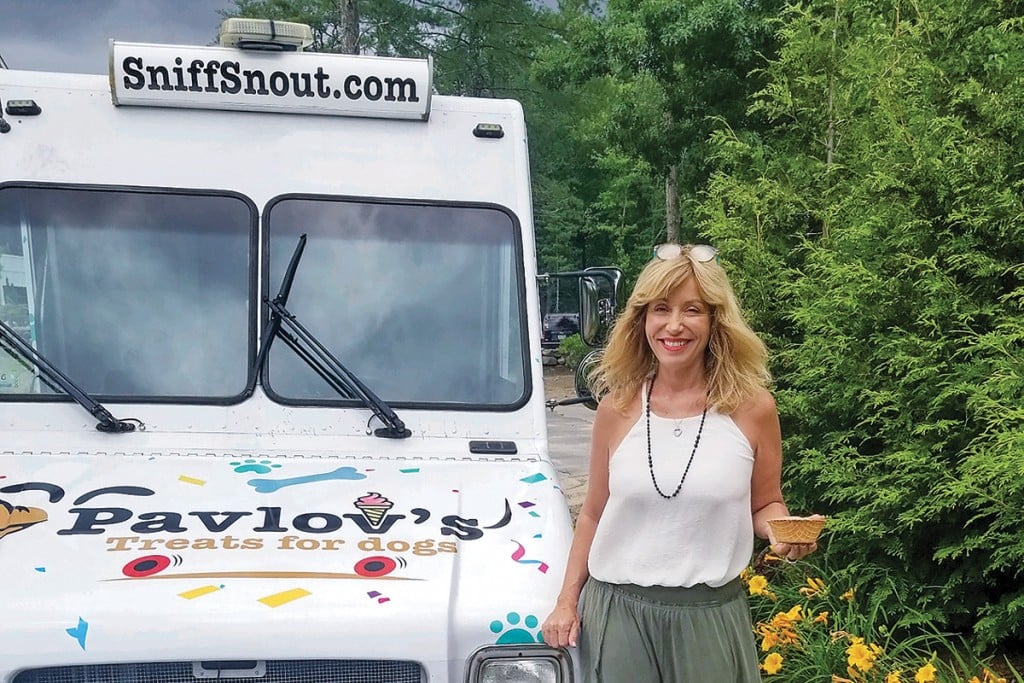 We're all familiar with the sound of an ice cream truck on a hot summer's day, with kids begging their parents for a cold, sweet treat. And now, there's something for all our furry friends, too, thanks to Karyne Bazzano, CEO and inventor of Pavlov's Treats For Dogs. The plan for her food truck? Selling a number of fun dog treats and ice cream to dog walkers and their pups across Rhode Island and Massachusetts (hence the name Pavlov, inspired by the famous Russian physiologist and his study on classical conditioning involving dogs and hunger). Bazzano's dog-walking business, Sniff Snout in Boston, had been walking more than 100 dogs a week until social distancing orders came into place. That business is currently on hold because owners have been working from home and walking their own dogs. Bazzano was forced to shift gears.
The truck offers a drool-worthy dog waffle bowl complete with a scoop of homemade dog ice cream (yogurt, peanut butter, bananas and either squash or potatoes) with a dog biscuit on top. Other treats include a spaghetti and meatball blend, which is cooked with squash and chicken, and a chicken and waffles combination is in the works. "I want it to be [like] Del's for dogs," Bazzano says. sniffsnout.com.