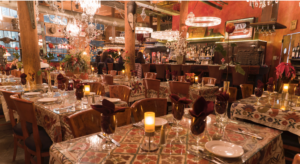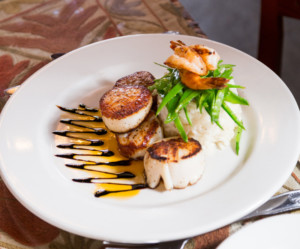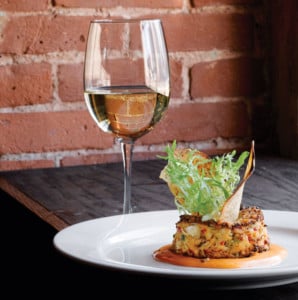 Cuisine Type:
Contemporary
Housed in a romantic exposed brick venue, CAV is the type of place where you could easily run into the beret-clad person of your dreams while making your way through the chic, chandelier-lit interior. In other words, this cozy yet upscale eatery is funky. Fortunately for us foodies, CAV's many dishes are no less creative: think pasta Florentine filled with spinach and cheese mousse topped with a delicate shallot cream sauce during an extended lunch break or Prince Edward Island mussels over cappellini with arrabbiata pomodoro sauce for a satisfying evening entree. And should you work up the nerve to chat up that intriguing co-patron you were eyeing on the way in, CAV's private party room makes for quite the dreamy rehearsal dinner or wedding reception space. Just sayin'.
What to eat: Don't skimp on the appetizers: You'll never forgive yourself if you miss the walnut encrusted brie served with brandied apricots and crackers.
Who to bring: Anyone who has read Byron or is of the bohemian mentality.
What to wear: Classy attire plus a distinctive accessory, like a patterned bow-tie or a vintage scarf.
The drink situation: It's wine-o-clock somewhere, so cheers to CAV's extensive (and all-encompassing) wine list.
Insider's tip: Plan around the weather, if possible; the intimate outdoor patio is calling your name.
Wheelchair Accessible:
Yes
Address:
14 Imperial Place

,