Q and A: Good People Doing Good
Adam Theroux commits random acts of kindness through his nonprofit, Good People Doing Good.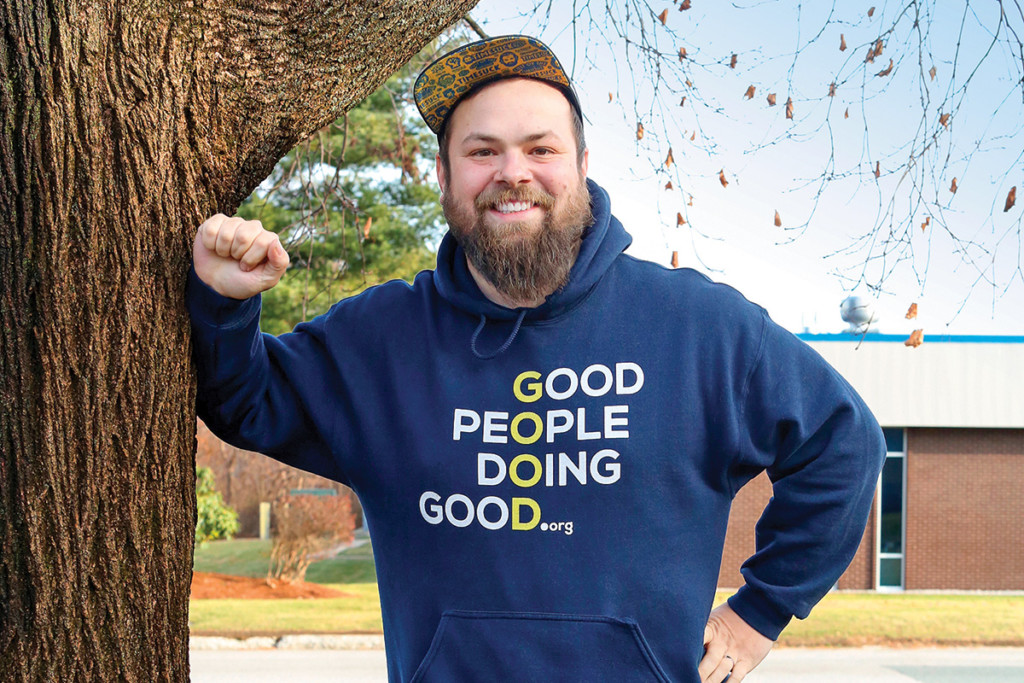 1. What made you want to start Good People Doing Good?
As far back as I can remember, my family took in foster children, so I guess that giving back has been in my life for a long time. I've been a mentor through Big Brothers Big Sisters for years (I was the 2017 Big Brother of the Year). I also carried out a bunch of small random acts of kindness in January 2018 and realized that it was something that I needed to do on a regular basis and on a much larger scale. I decided to launch my passion project, Good People Doing Good.
2. What are some ways you help spread random acts of kindness?
People write to us about someone they know going through some sort of struggle. We can't change someone's life, but we can surprise them and restore some faith back into humanity. We have sent thousands of dollars in grocery and pharmacy gift cards, bought a new pair of glasses for one student, bought a child a new bike, sent hospital patients snacks and books, paid for firemen's coffee, bought a student a RIPTA bus pass for two months and so much more. We also donated more than 600 top notch books to Ella Risk Elementary School in Central Falls as well as gave away almost 400 toys at a free toy pop-up stand in Pawtucket. You should see the video of both giveaways on the website. They are really cute!
3. What moment made the most impact on you after starting Good People Doing Good?
I've received donations from people that I highly respect, sold merchandise (T-shirts, hats, etc.) to thirty-four states, as well as Canada and Australia. All of those things moved me. It feels amazing to have people's respect and trust. But the moments that really make me "feel all the feels" are when gift recipients write to us. The letters are always very touching and mean the world to me.
4. How can other people help support your small (and large) acts of kindness?
People can learn more about Good People Doing Good at goodpeopledoinggood.org. There's a one-time PayPal donation tab, you can become a monthly patron for as low as $1 a month, or just head to the web store for a shirt, hoodie or more. As far as volunteering, give us a follow on facebook.com/goodpeopledoinggoodorg and we will post lots of fun updates and all calls for volunteers.
5. What do you do with the donations that come in?
We send specific email updates to our patrons about all donations and 100 percent of all money that comes in goes back out. goodpeopledoinggood.org.