Zeppole Zeal
Bite into St. Joseph's Day with a traditional favorite.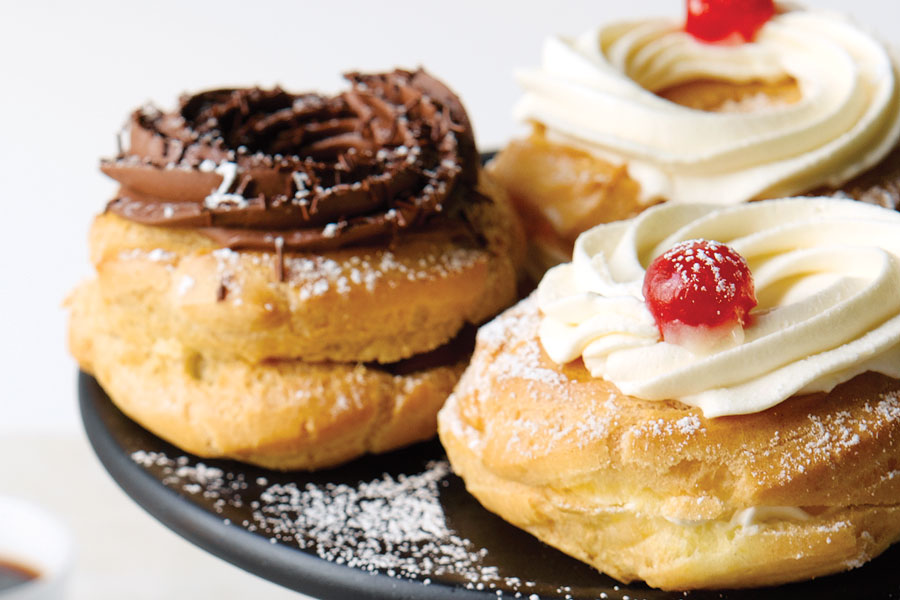 March 19, St. Joseph's Day, is a very big deal in Rhode Island. Every season between February 1 and Easter, LaSalle Bakery turns out thousands of zeppoles from its food safety-compliant kitchen. Though the equipment has changed, the bakery still uses the same recipe from the 1930s that Michael Manni Sr. learned from the original owners when he worked there as a kid. Two years ago, brothers Michael and John Manni bought the business from their dad. Zeppoles come in flavors like original, chocolate mousse and Bailey's Irish cream, which is popular around St. Patrick's Day, as well as a fried version of the original Italian treat. On St. Joseph's Day, customers begin arriving at 5:30 a.m. "We unlock the door at quarter to six or six o'clock, and there are people out there waiting to get in," says Michael Manni. "People buy in abundance. They walk out of here with boxes of four dozen." It's a better holiday when it falls during the week, says production manager Michael Della Grotta. "But only the cool employees bring them to work."
993 Smith St., Providence, 831-9563; 685 Admiral St., Providence, 228-0081, lasallebakery.net

Learn how the famous Italian zeppoles are made in this behind-the-scenes video.