Your October Event Planner in Rhode Island
Stomp some grapes, cozy up on the bleachers and lose your wits in a forest of fears.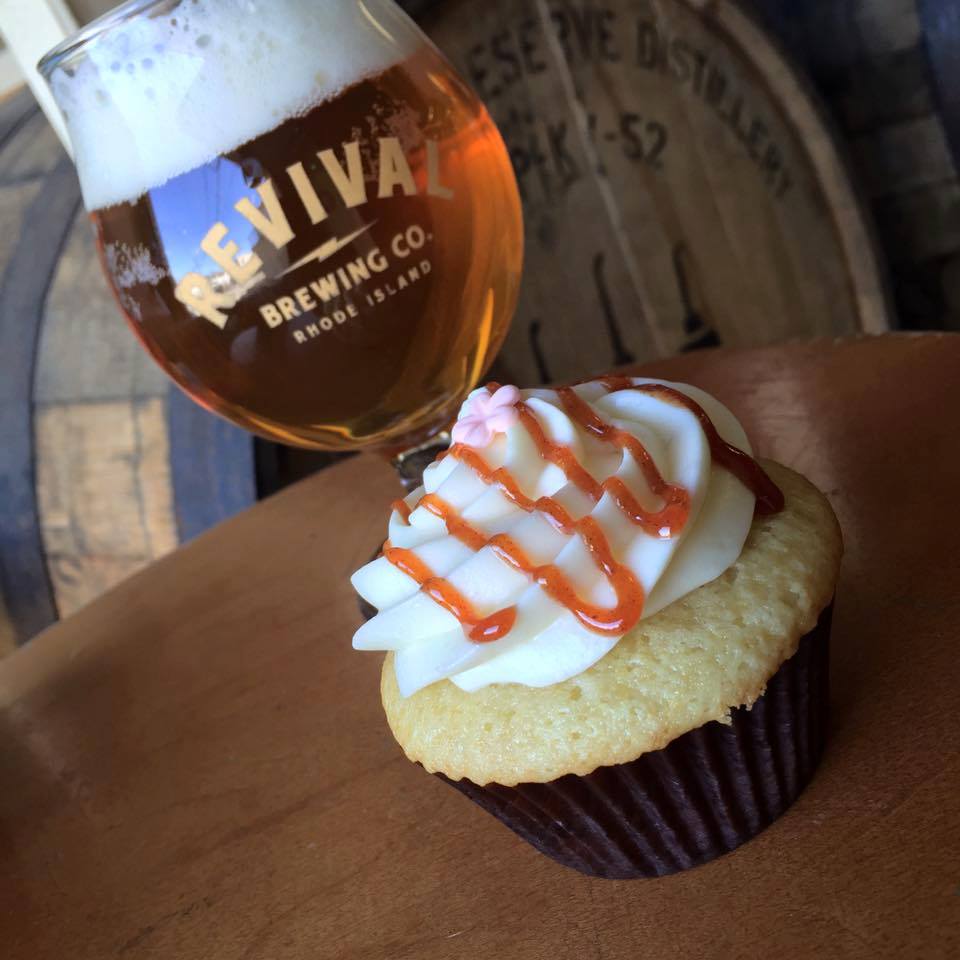 There's so much to do this fall, especially here in New England. So we put together an October itinerary so you can make the most of the season, one week at a time.
10/8–10: AutumnFest
Kicking off the second weekend of October is AutumnFest at WWII Memorial State Park, 40 Snow St., Woonsocket. The event is three days, Oct. 8–10, starting at 10 a.m. each day. AutumnFest encompasses the best of fall, from arts and crafts tables to vendors and countless food options. Kids can get excited about this event, too; there's a whole area called KidFest just for them. Fireworks begin at 9 p.m. on Sunday evening. On Monday morning, the festival hosts its annual parade. The parade is scheduled for 9:30 a.m., beginning at Diamond Hill Plaza in Woonsocket. For more information on this year's event or to become a volunteer, click here.
10/8–10: Federal Hill Columbus Day Festival
Salute! The Columbus Day Weekend Festival celebrates twenty-five years this year. This three-day Italian festival is packed with entertainment, plenty of food and vendors along Atwells Avenue in Providence. On Saturday, Oct. 8, the opening ceremony takes place on the stage across from DePasquale Plaza at noon. On Sunday, the annual parade steps off at 11 a.m. at the corner of Harris Avenue and Atwells Avenue. For a full schedule of entertainment, click here.
10/19: Beer and Cupcakes
Reward yourself for making it halfway through the week by joining Revival Brewing Company for a tasting of beer and cupcakes. (Hey, it's a welcome palate-cleanser from cider and pumpkin-flavored treats…. So we can eat more later.) On Wednesday, Oct. 19 from 5:30–8 p.m., taste four Revival beers paired with four D'Licious Dessert cupcakes for $12. For tickets, click here. Revival is located at 505 Atwood Ave., Cranston.
10/21: Great Pumpkin Hunt
You could pick up your pumpkin at the store or even go to a farm. But we're hunting for ours at Blithewold, 101 Ferry Rd., Bristol. On Oct. 21 from 5–7 p.m., search for a pumpkin on Blithewold's gorgeous waterfront grounds, listen to some tunes, graze at the food trucks and drink some hot apple cider. After hunting for pumpkins and noshing, attend a special star program next to a bonfire and chat about the constellations. For members, admission is $15; for non-members, admission is $18 (including the pumpkin). To participate in the event but not take home a pumpkin, the cost is $8. For questions, contact Blithewold: 401-253-2707, blithewold.org.
10/23 and 10/26: Collegiate Soccer
Some of the best fall memories are made outdoors on cold bleachers, wrapped in a warm blanket and sipping hot cocoa. You can live these memories, but not for long. Catch the Providence College Friars women's soccer team for their last home game on Oct. 23 at 1 p.m. against Seaton Hall University. On Oct. 26, at 7 p.m., watch the men take on Marquette for the last time of the regular season. (Bonus: It's a night game!) For more information on the games, click here for the men's schedule and here for the women's.
10/29: First Annual Harvest Festival
If you've wondered what it would be like to stomp grapes to make wine, you are in for an opportunity and a treat. In addition to barefoot grape-stomping seshes at 1 and 3 p.m., Newport Vineyards' first annual Harvest Festival hosts a pie eating contest, too. Wine stompers and pie eaters are picked at random the day of the event, so click here to sign up. (Dress appropriately, people.) Tickets are $30, which includes wine tastings by the glass. Food is available for cash purchase. The event is held at Newport Vineyards, 909 East Main Rd., Middletown from noon–5 p.m. on Oct. 29. To purchase tickets, click here.
Through 10/30: Highland Farm's Trails to Terror
If you think you have what it takes to withstand the spook, head over to Highland Farm's Trails to Terror and test yourself. Highland Farm is located at 4235 Tower Hill Rd., Wakefield. Walk through the forest of fear or aboard a hayride to the unknown. Tickets are $13 for individual events, $20 for the forest walk and hayride. Skip the lines and lounge in the VIP area with free refreshments for $30. To purchase tickets, click here. Guests are urged to dress for outdoor weather. The event is held each weekend from now until Oct. 30 and the doors open at 7 p.m. the ticket booth closes at 10 p.m. Can you handle it? Boo!
BONUS: Fall Picnics at Goddard State Park
Open year-round is Goddard State Park located at 1095 Ives Rd., East Greenwich. This popular park has picnic tables, walking trails, a nine-hole golf course and a horse stable. Enjoy thelast bit of bearable weather by heading to Goddard for the afternoon. Pack a picnic, a blanket and something warm to drink and enjoy a relaxing day and take the in fall scenery. Admission is free and there are outdoor grills available for use. For more information about the park, click here. Don't let fall slip between your fingers — before you know it it's going to be frigid.