You Can Do Anything in Thirty Days. Or 365.
Inspired by a TED talk, designer Chelsae Biggs is creating a new product a day.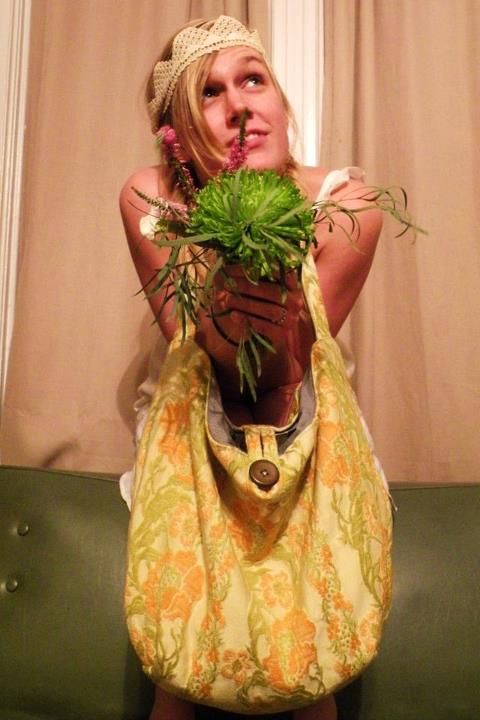 Chelsae Biggs is in the midst of the most productive challenge of her life.
As a designer, artist, violinist and teacher, the twenty-seven-year-old Providence resident has a lot going on. But the Minnesota native has long been a goal-setter. When Biggs gets drained, she holes up in bed and watches one TED talk after another. TED, which stands for technology, entertainment, design, features innovative speakers talking about "ideas worth spreading."
The one that caught Biggs' attention earlier this year featured Google engineer Matt Cutts. His premise is that if you can do anything you want if you just commit to it for thirty days.
"Think of something you've always wanted to add to your life, and try it for the next thirty days," Cutts says in the video. "It turns out that thirty days is just the right amount of time to add a habit or subtract a habit." The practice led Cutts to write a novel and climb Mount Kilimanjaro.
Biggs had been designing and selling eco-friendly, one-of-a-kind handbags and wallets since 2009 for the Utopian Collection, a company she founded and runs with her partner, Matt Knippel. But with everything going on in her life, she found it hard to develop a consistent schedule. She'd take a few weeks off, then would have to make fourteen bags quickly to have enough to sell at a show like Providence's Open Market or the SoWa Open Market in Boston.
So in February, Biggs decided to take on the challenge. She would not go to bed until she created a bag, or products worth roughly $55 to $65, each day. But completing an item every day is just the first step. Then the production comes in. She set up a backdrop and lighting and used Photoshop to ensure the photographs she took of her products looked professional when she posted them on her Facebook page that details her challenge.
"Some days it gets posted at like 2 a.m., and I say it's still that day because I haven't gone to bed yet," Biggs says.
It's gone so well that Biggs has decided to do the challenge for a whole year. It's already paid off. Before she started the challenge, the most bags she ever had for a show was about fifty. Now she's got about one hundred in stock. And many more people have learned about the Utopian Collection through her daily postings.
"I feel like that is what made it come alive," Biggs says of the daily postings. "People see how committed I am to it. People like to see what you're doing."
She's now one hundred days into the challenge and counting.