Yarn Bombing in Westerly
Street art has a soft side at the Virtu Art Festival.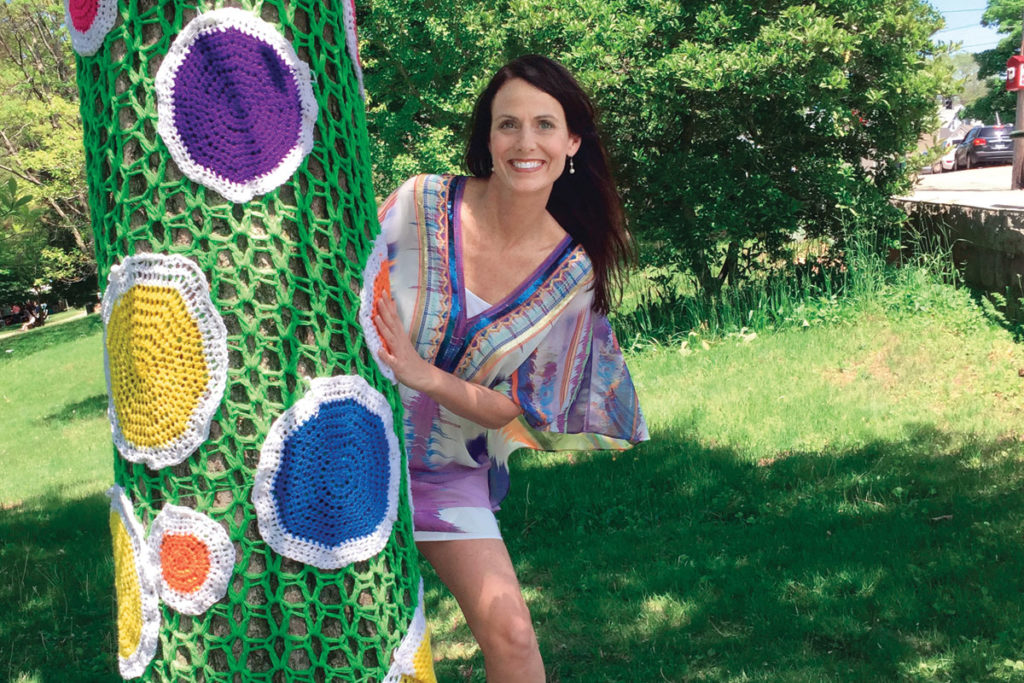 In Westerly, street art has a soft side. On May 27, the opening day of the annual Virtu Art Festival, Wilcox Park will be transformed by a different kind of graffiti. Trees and lampposts will turn into canvases for colorful crocheted designs placed there overnight by an army of knitting volunteers. This is the city's third annual Yarn Bombing. Lisa Konicki, president of the Ocean Community Chamber of Commerce, first discovered the concept online four years ago. "I wanted to use the natural beauty and setting of the park by incorporating the trees and turn that into a creative aspect of the art festival," she says. Potential knitters scope out and request trees that suit their visions. The artists supply their own yarn, measure trunks and branches to fit their ideas and then construct the majority of projects over time at home. The final designs are stitched onto the trees or lampposts the night before the festival's opening day. Past highlights include an octopus design from Mystic Aquarium and kid-friendly creations by Christina Adair on her favorite tree. "The kids go right up to the tree and hug it," says Konicki. The designs can be improbably intricate. Some might incorporate trees with six-or seven-foot circumferences and dozens of branches, and the process can take hundreds of hours of work. Thankfully, these epically scaled cozies will remain for two weeks. "This particular style of knitting engages people of all ages and makes the craft seem fresh again," says Konicki. "Hopefully these whimsical trees will inspire more young people to learn the art of knitting." oceanchamber.org.