Xander Bogaerts Wants to Serve You Some Iced Coffee
Meet the Red Sox shortstop at Dunkin' in Warwick.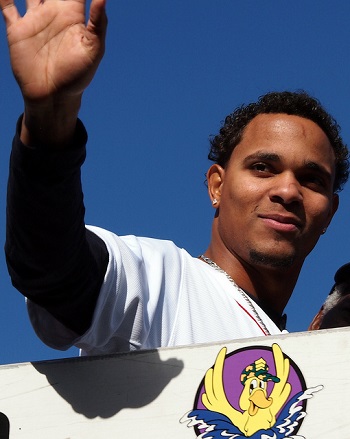 We already know he's a slugger, but can he swing it as a coffee slinger?
On Monday, May 23, from 1 to 2 p.m., Red Sox shortstop Xander Bogaerts will head to the Dunkin' Donuts at 1582 Warwick Ave. in Warwick to work the drive-thru, serve coffee and sign autographs, ahem, interact with customers in advance of Iced Coffee Day on May 25.
Wednesday's event serves as a fundraiser for Hasbro Children's Hospital. Buy a regularly priced iced coffee, and $1 from every purchase supports the state's pediatric hospital. Learn more about the program here.