New WWII Documentary Comes to the Vets
All veterans receive free admission to the world premiere of the film, which is narrated by Bill Belichick.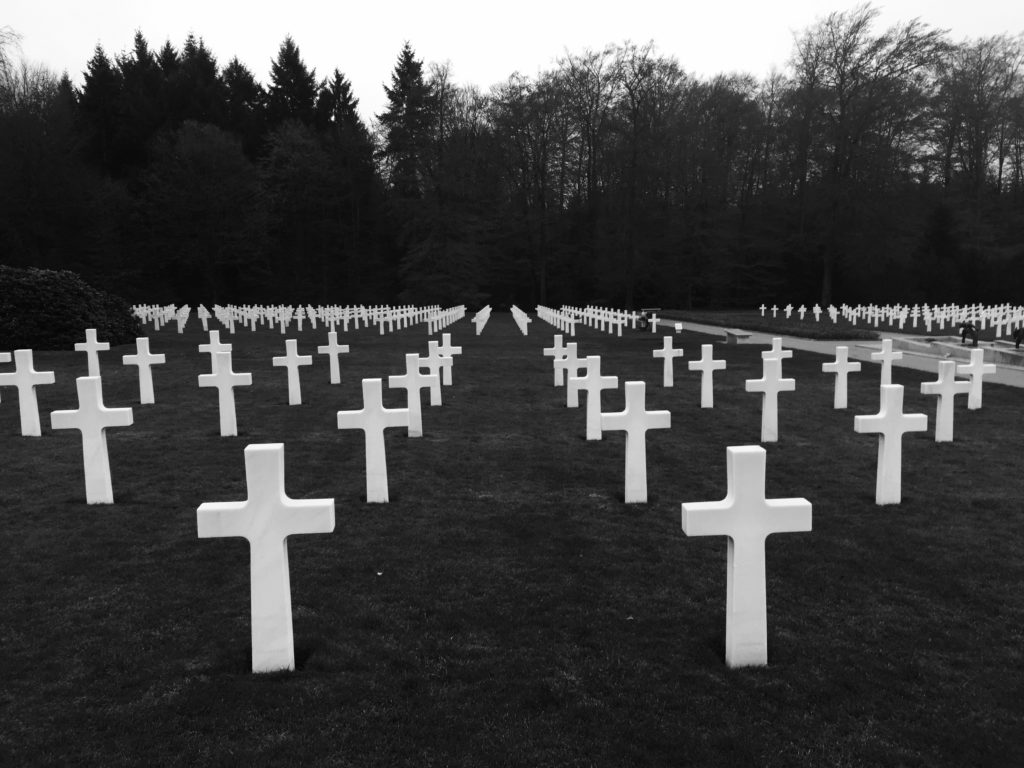 Of the sixty million men and women who served in World War II, roughly 800,000 are still alive today. And we lose about 500 every day.
Tim Gray, the force behind the Rhode Island-based documentary film nonprofit, World War II Foundation, says he's racing the clock to preserve these stories.
"Tomorrow's not a given for anyone, but especially at their age — we're dealing with guys in their nineties, some 105, 104," Gray says. "It's a really time-critical mission that we've had in front of us."
The foundation, which has created nineteen films featuring personal stories of World War II veterans, debuts its latest piece — D-Day: Over Normandy  — at 1 p.m. on May 27 at the Veterans Memorial Auditorium in Providence. The film is narrated by famed Patriots coach, Bill Belichick.
"The stories are not about the strategy of the war but personal stories from men and women who were there when big events occurred, whether it's the Holocaust, Pearl Harbor or D-Day," Gray says.
This month's film documents the latter, with stories from men who survived the D-Day landings on the beaches of Normandy. The film also features exclusive drone footage of Normandy and the American cemetery there.
Gray, who worked as a television sports journalist at WJAR prior to launching the World War II Foundation, crisscrosses the country documenting stories of veterans. He fundraises with their help, too.
"I was in New York City making a pitch to larger corporations and I had a first-wave vet with me who helped me with a pitch," Gray says. "He was the only survivor in his crew…. I try to make them understand that they exist today because of what those men and women did then."
Other funders range from "Tom Hanks, Steven Spielberg, Ross Perot and Ben Affleck to a little old lady in Ohio who donated four $1 bills because that's all she had," Gray says. "Her husband served in the war."
Thus far, Gray has accumulated more than 300 perspectives on the war, many of which have not yet been used in a film.
"My wife likes to joke around: 'All your friends are in their nineties,' " Gray, whose father served at the end of the war and whose uncle worked on the Manhattan Project, says. "I just admire everything they stand for. They're quiet heroes. They're not out there telling everyone how great they are, yet they are."
And D-Day: Over Normandy's famous narrator — the Patriots' own Bill Belichick — has quietly supported the foundation for years. Belichick's father served in the Navy in World War II.
"He's always been a great supporter of our work," Gray says. "But the one thing he asked was that we wait to announce it until football season was over."
The May 27 premiere is hosted by Patriots linebacker Rob Ninkovich. Veterans of all wars receive free admission to the event. The World War II Foundation releases two films per year, around Memorial Day in the spring and Veterans Day in the fall.
"Over the course of all of this, I've learned the most important lessons of my life — to be humble, to work really hard, to give it everything you have," Gray says. "That's what that generation did."
The World War II Foundation's D-Day: Over Normandy premieres at the Veterans Memorial Auditorium, 1 Avenue of the Arts, Providence, on May 27 at 1 p.m. The event includes a post-film Q and A with the director and two Rhode Island first-wave D-Day veterans of Omaha Beach. Admission is $15 for the general public, free for veterans. Tickets may be purchased at the Vets box office. For more information, visit wwiifoundation.org.