WW II Foundation's Tim Gray is Preserving History
The Kingston-based film company captures the stories of World War II vets.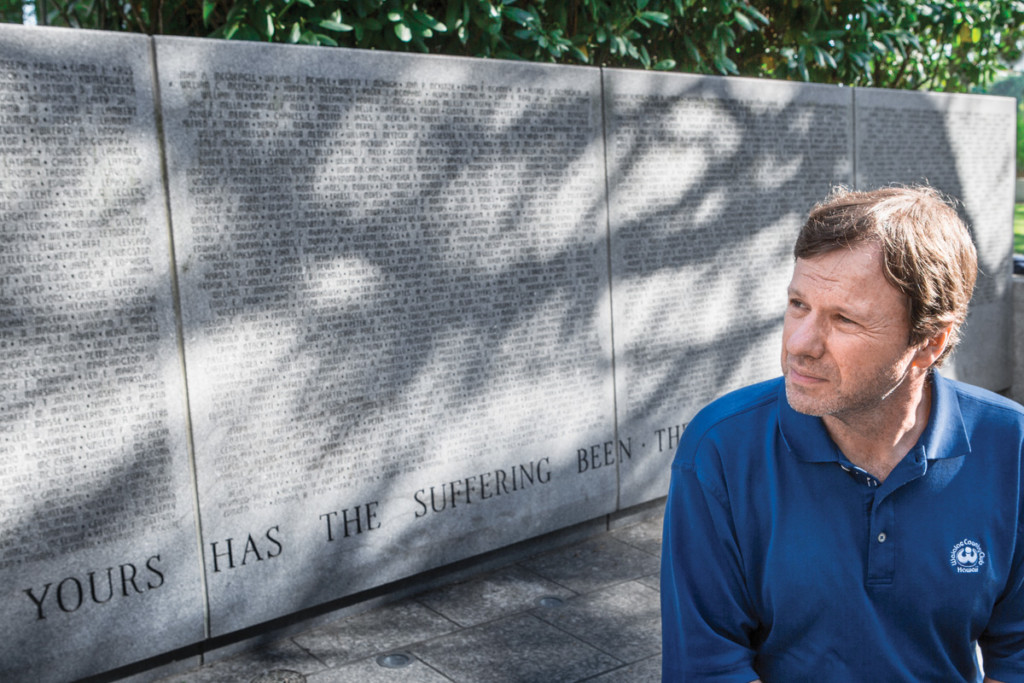 Founding and running the Kingston-based World War II Foundation has taken former TV reporter Tim Gray from the beaches of Normandy to the White House, but his most poignant experiences have been the countless interviews he's conducted with the soldiers, sailors, marines and airmen who saved the world from tyranny.
"I travel to all of the places that I learned about as a kid, and it's incredible to meet the people who served and fought in the war," says Gray, who left WJAR NBC 10 in the mid-2000s and later established the foundation.
"It changes your perception — how you look at yourself and how you can be a better person. It teaches you to be humble and just do your job."
The foundation produces documentaries that tell the story of World War II largely through the eyes of those who fought, from the battles of D-Day and Pearl Harbor to more intimate stories, including the experience of former Rhode Island Governor Bruce Sundlun, a B-17 pilot who was shot down over Nazi-occupied Belgium and worked with the French Resistance under the code name "Salamander" before finally escaping to Switzerland.
Many Americans who fought in the war between 1941 and 1945 were just teenagers, but time has already caught up to most of them. "We're losing so many of the men and women who fought the war; in ten or fifteen years, they will all be gone. So we need to preserve their stories," says Gray.
The foundation has made nineteen documentaries to date — some narrated by celebrities like Bill Belichick, Dan Aykroyd, Tom Selleck and Matthew Broderick — with more on the way. Gray says that the foundation has more than 300 interviews with veterans still waiting to be shared with the next generation.
Getting the attention of young people in a world that communicates through social media in 140 characters or less is especially challenging, as is raising the kind of money needed to tell these stories. But it's more important than ever to share the history of the ordinary people who defeated Nazism and the Japanese empire, Gray believes.
"Americans live in the present and not in the past, which makes it difficult to educate people about something that happened seventy-five years ago," Gray says. "All of our values, our ethics — all that is great about America — was on display during the four-year time frame that we fought the war." wwiifoundation.org