Writing and Reading with Frequency in Providence
Unleash your creative side through playwriting, poetry and some quality time with a mad scientist and his monster.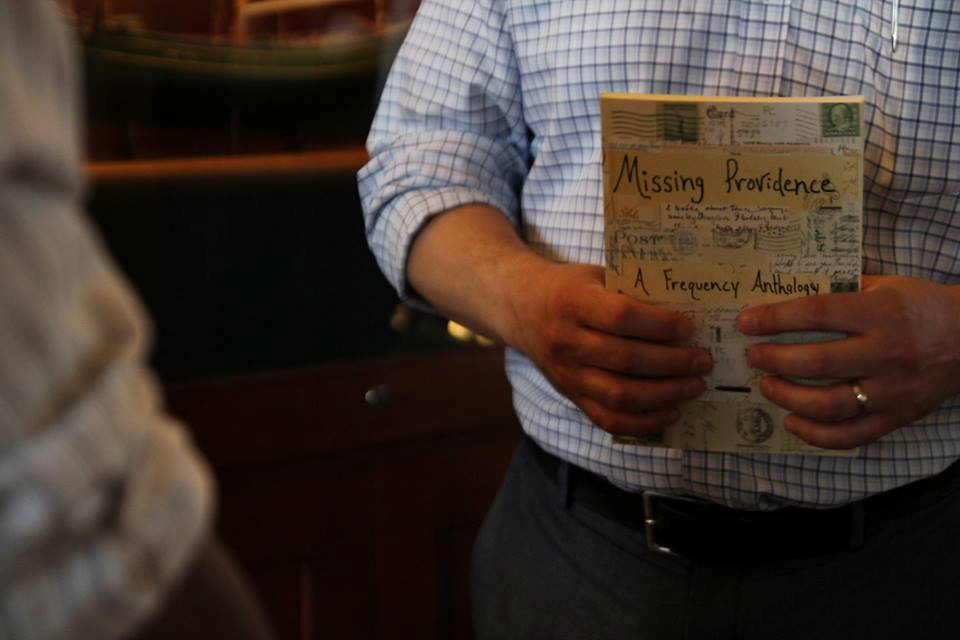 You can tell a lot about a course by its reading list.
That's what I love about Frequency Writers, a community of scribblers on the West Side of Providence. The reading lists that accompany the writing courses are always so, so strong. It's clear Frequency understands the connection between voracious reading and good writing.
I'm especially psyched about the Frankenstein course this October. I don't know about you, but I'd enjoy spending a Saturday afternoon before Halloween holed up with some writers, exploring the dark nooks of Mary Shelley's masterpiece and using them as templates for new work.
If you're interested in writing, attend Frequency's open house on September 18 from 4:30 to 6:30 p.m., 186 Carpenter Street, Providence. Learn more on the website, frequencywriters.org, or check out a full list of fall course offerings below:
The class: Open Poetry Workshop: Poetry for All Levels
When: Wed., Sept. 21–Oct. 12, 6:30–9 p.m.
Where: 186 Carpenter
How much: $160
Who's it for: Poets of all ages and experiences, styles and interests. Everyone will have the chance to share their work regularly.
Reading material: Etel Adnan, M. NourbeSe Philip, Myung Mi Kim, Bhanu Kapil, Jennifer Tamayo and others.
The class: Writing Between the Lines: An Introduction to Playwriting
When: Thurs., Sept. 29–Nov. 3, 6:30-9 p.m.
Where: 186 Carpenter
How much: $160-$275, sliding scale.
Who's it for: Budding Bards who are interested in participating in solo and collaborative in-class writing exercises. By the end of the workshop, each student will have written a ten-minute play.
Reading material: Adrienne Kennedy, Harold Pinter, Charlotte Meehan, Maria Irene Fornes, Mac Wellman, Amiri Baraka, Caryl Churchill and Filippo Tommaso Marinetti.
The class: Chapbook Workshop
When: Sun., Oct. 9–Nov. 13, 5–7:30 p.m.
Where: 186 Carpenter
How much: $300
Who's it for: Writers with chapbooks in progress (approximately ten to thirty pages), from prose to poems, who are looking for intensive feedback.
Reading material: Gwendolyn Brooks, Carrie Lorig, Evelyn Hampton and others.
The class: The Essay as Form
When: Tues., Oct. 11–Nov. 1, 6:30–9 p.m.
Where: Ada Books, 717 Westminster St., Providence
How much: $160–$275, sliding scale.
Who's it for: The infinitely curious. Writers will read already-published essays, which serve as models for essays to write and discuss in class.
Reading material: Susan Howe, John Edgar Wideman, Chantal Akerman, and Theodor Adorno.
The class: Exquisite Frankenstein: Reanimate your Writing
When: Oct. 29, 10 a.m.–2 p.m.
Where: 186 Carpenter
How much: $25–$60, sliding scale
Who's it for: Mad scientists or monsters, or those seeking inspiration from mad scientists or monsters. This special course is co-taught by the Historical Fiction Collaborative's Rekha Rosha and Frequency's Janaya Kizzie.
Reading material: Shelley's Frankenstein and other works about reanimation.