Woodworking With Stephen Morris
He creates beautiful cabinets and furniture for homes and offices.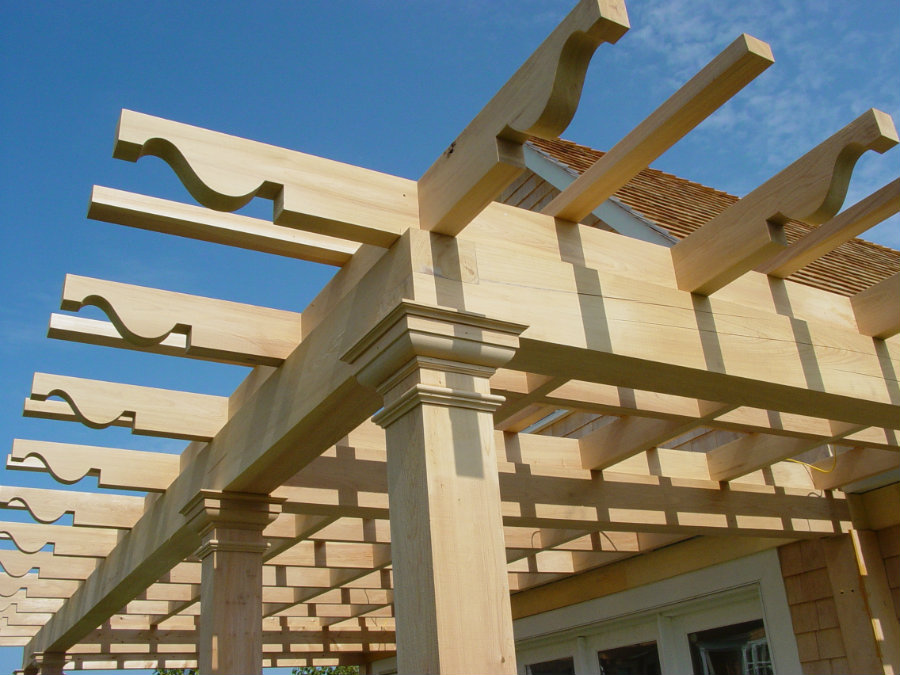 Stephen Morris built two desks and an armoire for performer Marc Anthony that were sent to New York. But you can also find the woodworker transporting white cedar on the Block Island Ferry to build a pergola for a pool house there or working on a kitchen renovation on the East Side of Providence. The handiwork of his cabinetry is also in the November issue of Rhode Island Monthly in a feature about the Wickford home of Stanley Weiss.
Now based in a 4,000-square-foot studio in Central Falls, Morris grew up in Cranston and got interested in making furniture while in college. Then he took courses at RISD and apprenticed with a professor there.
Morris started out professionally making stairs. Then the economy got bad in about 1990 and he struck out on his own. For more than a decade, Morris rented studio space in Eagle Square in Olneyville, making cabinets, furniture and architectural millwork.
"That was a really great place to be," he says. "There were six to eight woodworking shops in that area right across the street from Eastern Butcher Block. We were all in the same building."
When an out-of-state developer bought the building in 2005, Morris moved to Central Falls.
"It was funny, even growing up in Rhode Island, I had never been to Central Falls," Morris says. "I had been to Pawtucket, but never Central Falls."
He gets a lot of his projects through word of mouth and works with some clients directly — and often repeatedly. For one, he built everything in the house from the bed to sideboards, coffee tables, even picture frames for maps.
For a law firm in Warwick that didn't want typical office furniture, Morris made wood desks and hutches to hold books and files.
"Often my clients are smart, successful people, so they have an idea of what they like to begin with," he says. "So I'll talk with them and show them pictures, find out what appeals to them and try and design from there, if I am doing the design work."
Morris also collaborates with architects and interior designers on bigger projects.
His tips for caring for oil-finished wood furniture? Recoat it every year or so. And don't use furniture polish, which Morris says contain silicones and waxes that can either build up or be hard to remove during refinishing. Just clean with a slightly damp piece of paper towel and a little bit of dishwashing soap.
For more information about Morris and Angle Wright Woodworking, contact 401-632-1784.