Wisdom from Modern Makers
A roundtable discussion on working with carbon and composite materials will be moderated by Richard Saul Wurman.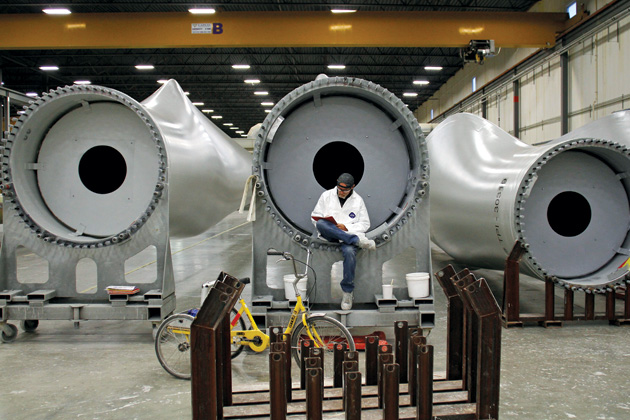 Jewelry makers, sculptors, photographers, stone carvers, boat restorers and other makers interested in craftsmanship with modern materials might be interested in a panel discussion in Newport later this month.
Local talents who create with carbon and composite materials will join renowned architect, author, TED conference founder and Newport resident Richard Saul Wurman for the discussion at the IYRS School of Technology and Trades on Friday, August 15.
The panel will feature Ping Fu, chief strategy officer at 3D Systems, Ben Dunham of Clear Carbon and Components in Bristol, Ben Hall of Hall Composites in Bristol, Henry Elliott from IYRS's School of Composite Technology and Steve Nolet, from TPI Composites in Warren.
"We see modern materials informing design thinking in a broad range of our economy, including wind energy, medical technologies, aerospace, automotive, boats, and now increasingly both residential and commercial construction," IYRS president Terry Nathan says. "Much of this work is extraordinarily technical and very much craft-oriented."
There will also be a wine tasting after the discussion. Tickets are $25. Contact Loriana De Crescenzo at ldecrescenzo@iyrs.edu or 401-848-5777, ext. 204, to buy them.