Winter Adventures in Rhode Island For Once You've Shoveled Out
Winter's not just about plows and ice melt.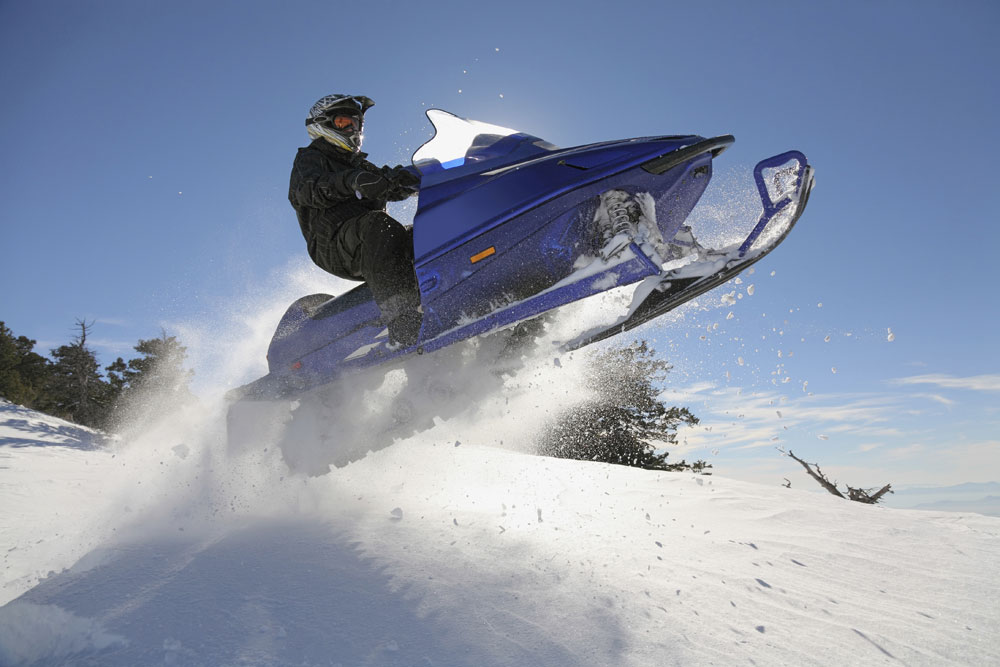 We know you're weary of the shoveling, the snow blowing, the ice scraping. But winter's also one of the best times of the year for outdoors adventure. And the benefit of all the storms is that there's plenty of the white stuff to play in.
Here are some suggestions for how to take advantage of the cold:
Snowmobiling. Once you've registered your snowmobile with Rhode Island Department of Environmental Management (DEM), you can travel the designated trails in Arcadia, Burlingame, Wickaboxet, and Woody Hill management areas. Or you can head over to Lincoln Woods in Lincoln, Snake Den State Park in Johnston, or Colt State Park in Bristol. To register, you can go to DEM's office of licensing and registration at 235 Promenade Street in Providence, which is open from 8:30-3:30 p.m. You can also call 401-222-3576 for more information and check out the regulations for snowmobiling here.
Ice Fishing. Ponds around the state are chock full of trout for winter fishing, but the ice must be at least six inches thick before you venture out. You can catch them in Barber Pond in South Kingstown, Carbuncle Pond in Coventry, Meadowbrook Pond in Richmond, Melville Pond in Portsmouth, Meadowbrook Pond in Richmond, Olney Pond in Lincoln, Round Top Ponds in Burrillville, Silver Spring Lake in North Kingstown and Upper Melville Pond in Portsmouth, according to DEM.
Ice Skating. Again, the ice must be at least uniformly six inches thick before it's safe to break out the hockey skates. The recent storms have covered the ice, making it unsuitable to skate. But going forward, to find out if the ice is ready at Lincoln Woods, Goddard Memorial State Park in Warwick or Meshanticut State Park in Cranston, you can call DEM's twenty-four-hour Ice Information line at 401-667-6222. For local ponds and lakes, contact your municipality's parks and recreation department.
Cross Country Skiing and Snow Shoeing. Get off the beaten path and break a sweat with either of these two activities. Pulaski State Park in Glocester has four dedicated trails, and you can find cross country ski rental information here. The park also has a designated snowshoe trail. Bike paths and selected Audubon refuges are also great options around the state.
Snow Tubing. Head to the best sledding hill near you, or to Yawgoo in Exeter. If it's good enough for Gronk…