Winter Day Trip to Sachuest Point
A milder winter means more time for local exploration.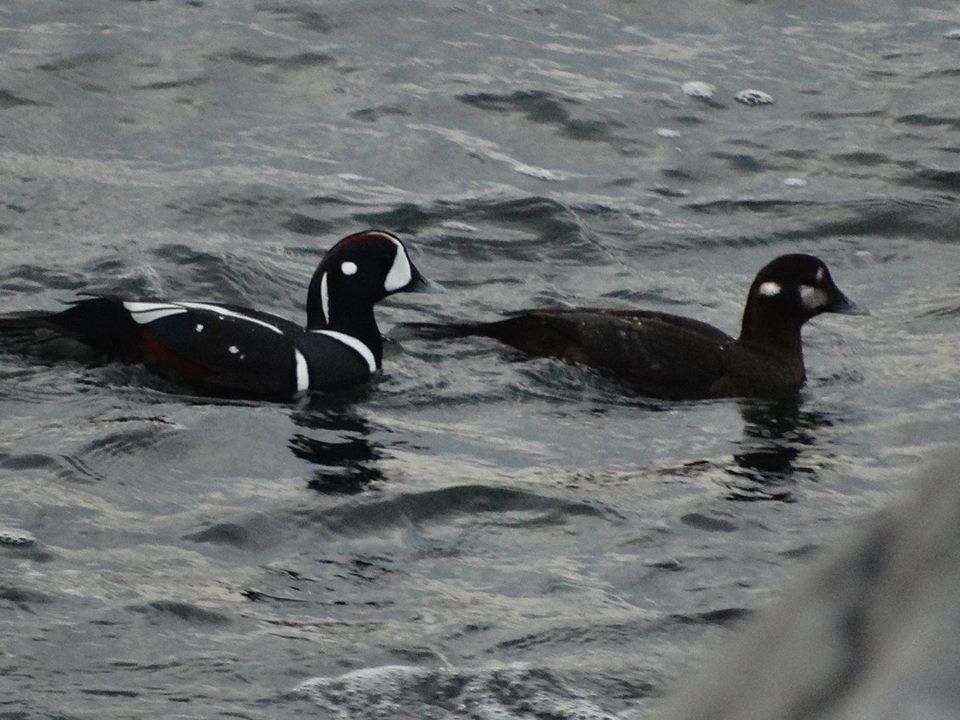 One of the nice things about a milder winter is that you can spend less time shoveling and snowblowing and more time exploring. A great place to start is Middletown.
First, stop at Sachuest Point National Wildlife Refuge. The 242-acre site has almost three miles of trails, with views of the ocean. If you're lucky, you can catch a peep or some of the more than 200 species of birds stop off as they migrate. November to March is prime viewing season for harlequin ducks (above).
Sachuest National Wildlife Refuge, 769 Sachuest Point Rd., Middletown, 401-847-5511, www.fws.gov/refuge/sachuest_point/
Get back on Sachuest Point Road and head to Second Beach, where you can watch some hardy kiteboarders and stand-up paddleboarders taking advantage of the winter surf.
Then you can turn left back onto Sachuest Point Drive to head for Purgatory Chasm. Hang left at Hanging Rock Road, then turn left onto Tuckerman Avenue, where you will find a small lot on the left. Follow the short, wooded trail to a bridge on the right, and you can gaze down from there into the chasm. It's a fifty-foot-deep glacial cleft that keeps refilling with seawater.
Cross back over the bridge and head over to the rock overlook. Proceed carefully, as the rocks can be slippery, and you'll be treated with some amazing views of Second Beach and one of the most beautiful vistas in the state.