Windswept: The Tale of the Scarborough Ruins
The iconic Scarborough Beach landmark was built with Pain Killer money.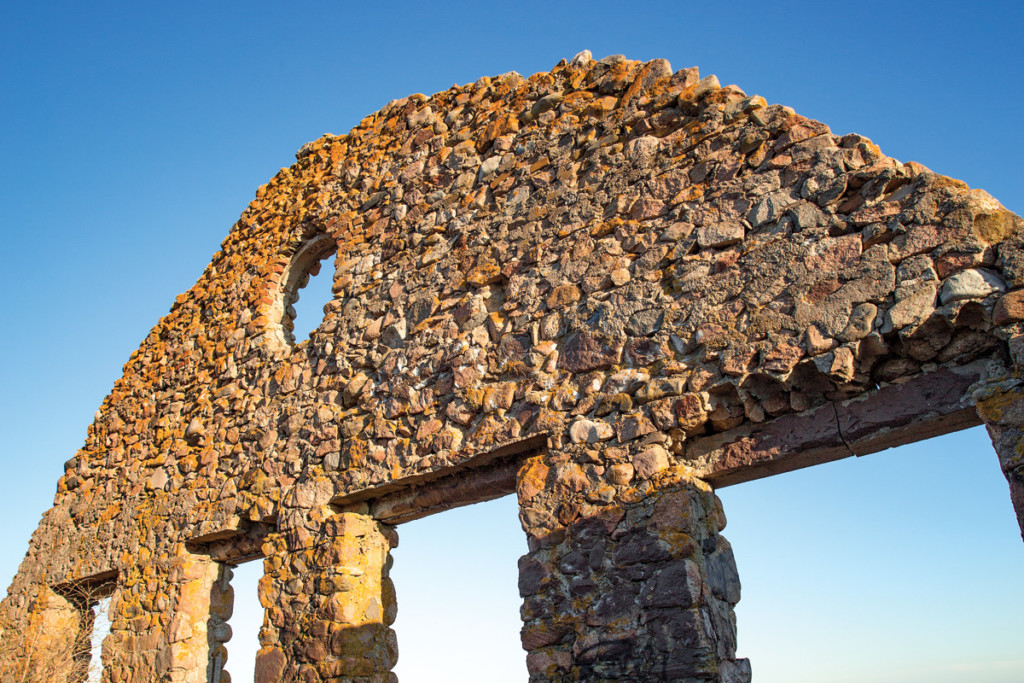 Windswept was built on Pain Killer money. The twenty-one-room mansion, perched between Scarborough Beach and Black Point in Narragansett, was constructed in 1895 for the Davis family. The Davises amassed their fortune with a product known as "Perry Davis's Vegetable Pain Killer," says Shirley Eastham of the Narragansett Historical Society. The Pain Killer tincture — an addictive mix of opium and alcohol — is believed to be the first-ever nationally advertised remedy for chronic pain. Perry Davis's grandson, Edmund, sold off the Pain Killer name and, with the proceeds, built Windswept. Forty years later, the Davis family sold the property to the Castiglione brothers, who transformed Windswept into an upscale restaurant called Cobb's by the Sea. "Diners could order boiled lobster for $1.75, filet mignon for $2.25," says Eastham. The property changed hands a final time in 1952. It sat vacant and attracted vandals. After the third fire in as many years — windswept, indeed — the home was razed in 1974 and the land was bought by the Department of Environmental Management. Today, only Windswept's stone ruins remain, where they'll stay until the ocean claims them, once and for all.