Win $1 Million at Luxe Burger Bar
One lucky individual will have the chance to roll the dice and try his or her luck, in celebration of the restaurant selling its one-millionth burger.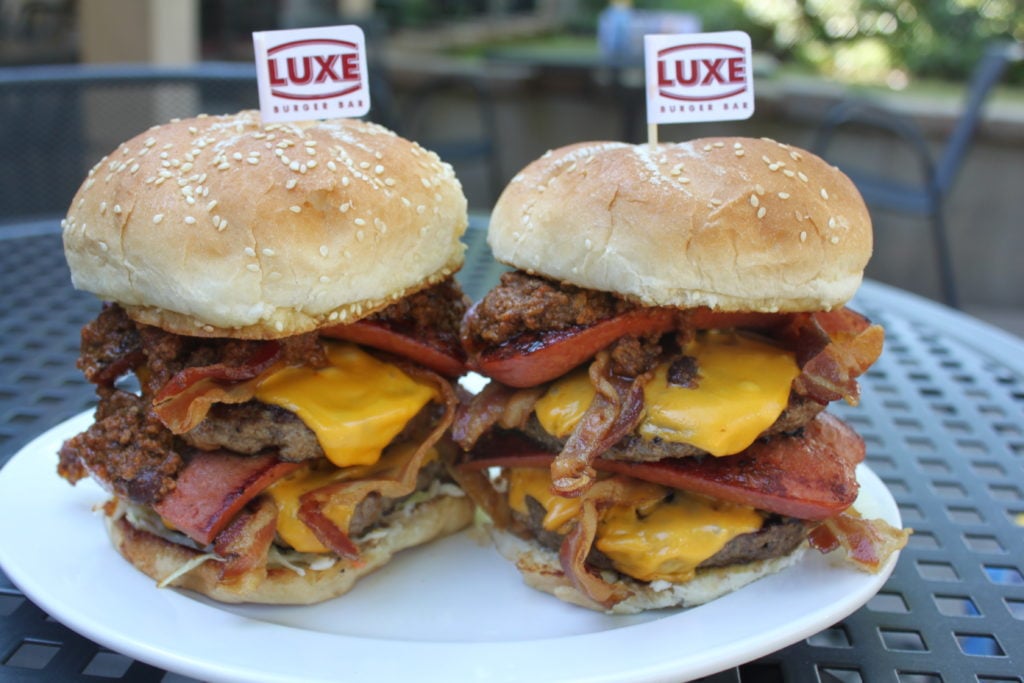 Eat a burger, and possibly win $1 million. That's right. Your craving for an all-American favorite could lead you to a life of the rich and famous. As Luxe Burger Bar in Providence approaches selling its one-millionth burger, the restaurant is offering a contest for guests now through mid-May.
Simply enter into the drawing by filling out an entry form at the restaurant. Individuals may enter once per day. One lucky guest will be chosen for a chance to win the million dollar prize on Sat., May 21 at Luxe Burger Bar. The selected individual will have two chances to roll the set of four dice, and if all four dice land on the Luxe logo, then they win $1 million dollars. Read the rules and regulations here.
While you're trying your luck by entering the promotion, be sure to experience Luxe Burger Bar's Build-Your-Own Burger menu. There are nearly 400,000 different combinations you can come up with based on the check list menu that includes everything from traditional beef burgers to Wagyu beef and ahi tuna to bison with fun toppings like aged cheddar to goat cheese, guacamole to fried eggs, roasted pepper, pickles and caramelized onions and sesame to gluten-free buns.
"If you can dream it, we can build it," says John Elkhay, partner of Richard Bready and CEO of Chow Fun Food Group which owns and operates Luxe Burger Bar, Ten Prime Steak and Sushi, Harry's Bar and Burger, Rick's Roadhouse and XO Cafe.
5 Memorial Blvd., Providence, 401-621-5893, luxeburgerbar.com