Wildlife Returns to Kennedy Plaza
A camel and a pony will greet people around lunchtime on Thursday.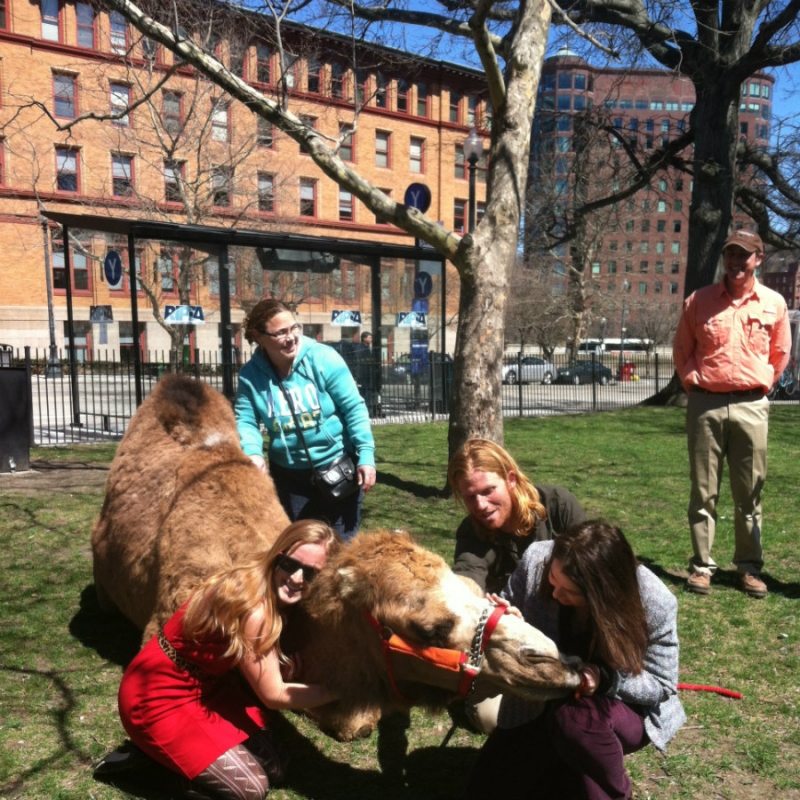 A camel and a pony walked into Kennedy Plaza and…
Sounds like the beginning of a joke, but in fact, the residents of Roger Williams Park Zoo will be arriving in downtown Providence just in time for lunch hour on Thursday.
This isn't the first time. Last year, Picasso the camel attracted throngs of lunchtime admirers and was the subject of many selfies.
This year, the camel and pony will arrive at 11 a.m. to amble around Kennedy Plaza and Burnside Park and greet fans. Their appearance kicks off the season of Camel Rides at the zoo and pony rides in Carousel Village. They start April 16 and run through September 5.
Roger Williams Park Zoo, 1000 Elmwood Ave., Providence, 401-785-3510, rwpzoo.com.