Build Your Own Bouquets From Rhode Island's Wildflower Truck
This new mobile business peddles in-season flowers from a vintage VW bus.
Last Sunday morning, the sweetest little VW truck, filled to the brim with in-season flowers, parked amidst a glut of food trucks at the Providence Flea. By 3 p.m., nary a zinnia was in sight. Save for a few sprigs of baby's breath, they'd sold out of everything.
"It's a good problem to have, but I'm always a little sad when it's empty," says Krystal Furney, who co-owns the Wildflower Truck with her husband, Nick.
The couple, based in Warwick, launched their mobile build-your-own bouquet business in the spring. It's a true labor of love; both work full-time jobs, Krystal in marketing and Nick for National Grid.
Krystal says the pair was eager to start a mobile business of their own, but they were hesitant to delve into the already-packed food truck market.
"I started getting interested in flowers a couple of years ago when we were getting married," says Krystal. "I took floral classes, and Nick has a landscaping background. I knew it's what I wanted to do. It's just so happy."
Earlier this year, Krystal and Nick traveled to Georgia to buy their vintage VW pickup with drop-down sides. Nick hand-built the crates for the flower tubs and the pair established relationships with flower farmers in Charlestown and Rehoboth, Massachusetts. From there, they hit the ground rolling.
The Wildflower Truck parks at public festivals including the Providence Flea, as well as private events like weddings and corporate retreats. Flower fans can build their own bouquets with sunflowers, dahlias, baby's breath, roses, billowy ranunculus and other regional finds. The blooms range from $2 to $5 per stem.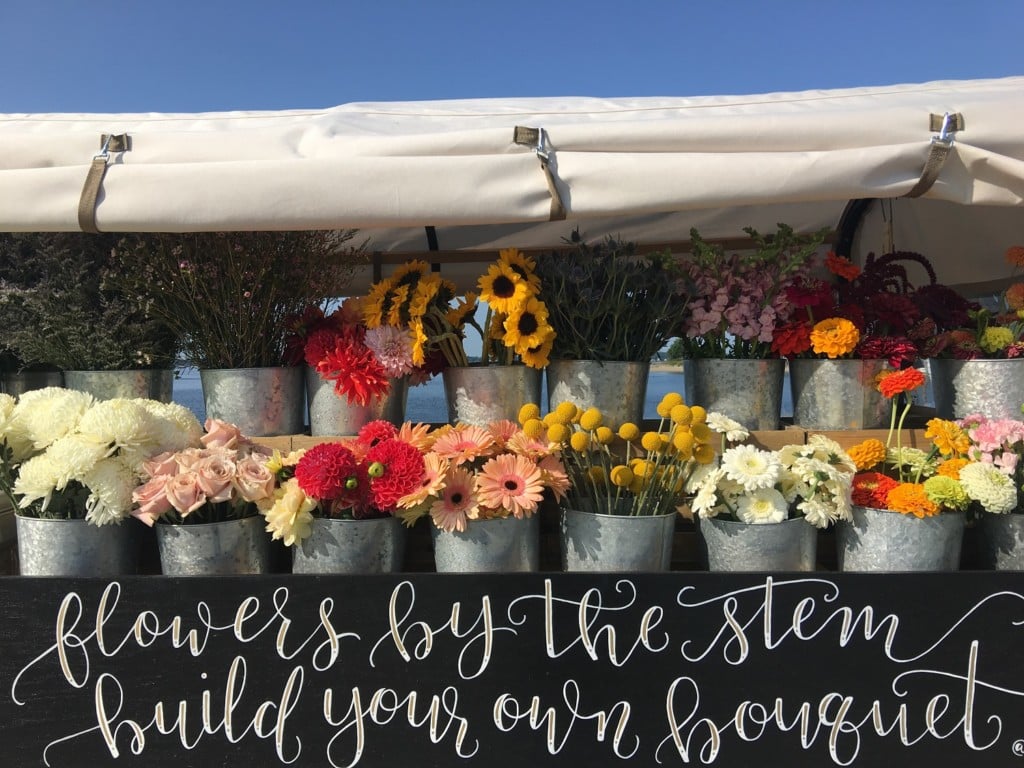 "We source a lot of it locally, but what we can't source from local farms we get from a local wholesaler," says Nick. "I have a friend who has a farm, so next year we're going to try to lease a part of his land and grow ourselves."
Nick says they spent most of the summer working out new floral strategies. Today, they tried selling some pre-made bouquets to complement the build-your-own option.
"But people just wanted to take them apart and build their own," he says, amused.
"The fact that people get to build it themselves, they get exactly what they want. Everyone has very different tastes," adds Krystal.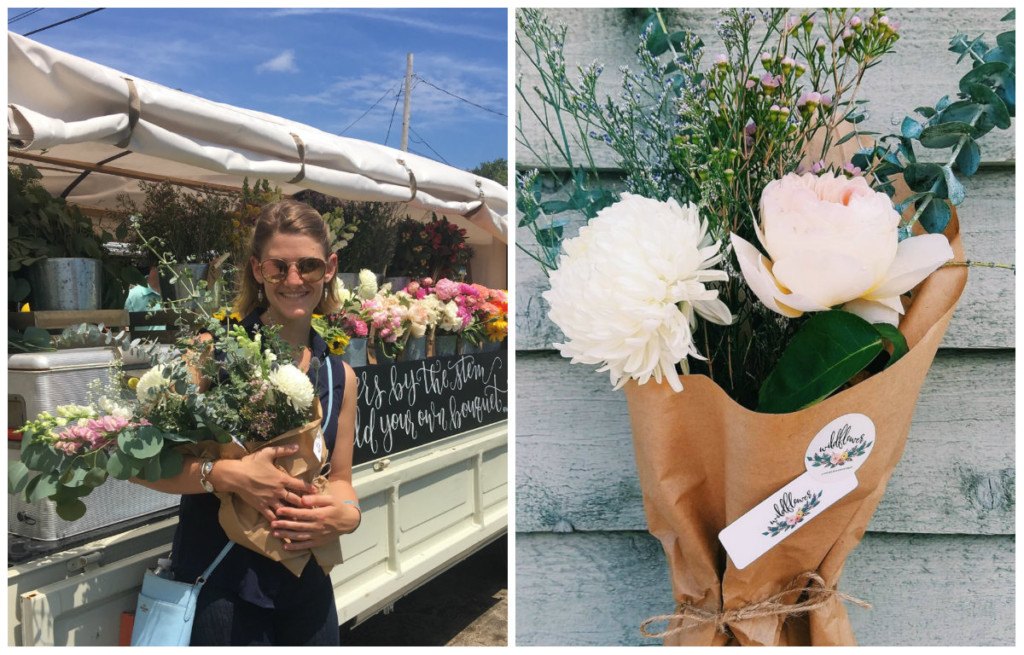 A truck-full of stunning flowers is an unprecedented treat in the Ocean State, but what makes the deal sweeter are the faces behind the blooms. Nick and Krystal are warm and helpful, and it's clear they're invested in the business for their own sake, sure, but also for the rest of us. They serve happiness in brown Kraft paper, and they're thrilled about it.
"How can you not smile when flowers are around?" says Nick.
The Wildflower Truck will return to the Providence Flea on Sunday, September 10. The truck will also participate in Brunch and Bouquets at Milk Money in Providence on October 1. Visit wildflowertruck.com for more information.
RELATED ARTICLES
The Local Bouquet: Slow Flowers in Little Compton
Eight Home Gardening Tips
Floral CoLab Teaches the Basics of Floral Design
Save
Save
Save
Save
Save
Save
Save
Save
Save
Save
Save