Where Are They Now: M. Charles Bakst
We caught up with the legendary ProJo political columnist.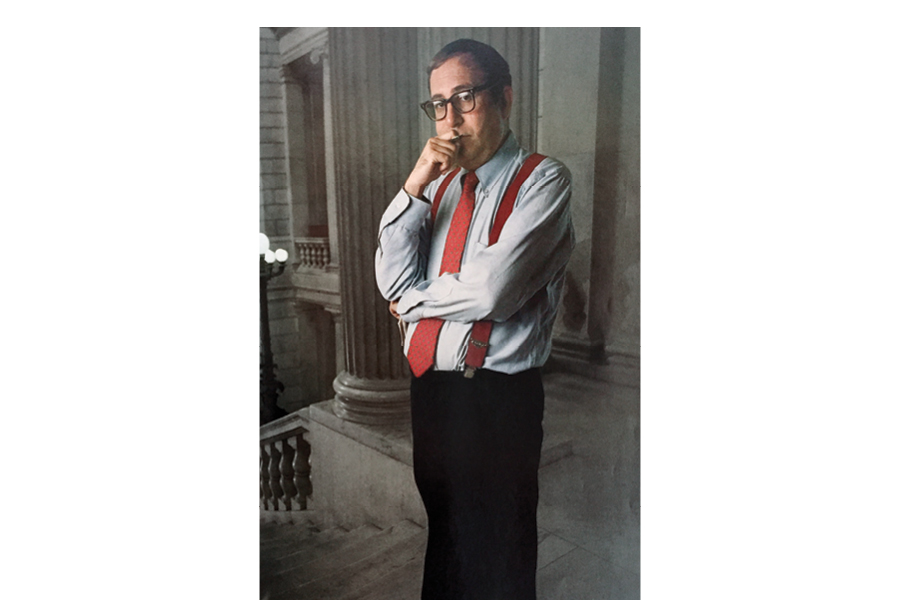 When we profiled the Providence Journal's Charlie Bakst in 1988, he was the leading political columnist in the state. Now seventy-four, he retired in 2008 after more than forty years at the ProJo. We asked about his career and what he thinks of covering politics in the digital age.
Who are the most memorable people you interviewed? Elie Wiesel and U.S. Rep. John Lewis of Georgia, a civil rights pioneer, both men of towering courage and eloquence. It was an honor. Mike Dukakis, Massachusetts governor and presidential candidate, was also great —accessible and solid.
What newspapers do you read? The print editions of the Journal, the Boston Globe, the New York Times and the Wall Street Journal, online the Washington Post. God bless websites, but I notice and absorb more if I can hold a paper in my hand. 
You've worked on campaigns for Democratic pols in the past. Will you do that again this election season? I am registered unaffiliated. When I vote in a primary, I immediately disaffiliate and go back to being independent. In 2016, I voted in the Republican presidential primary for John Kasich in the desperate hope of stopping Donald Trump. In the 2014 races, I lent a hand to GOP lieutenant governor candidate Catherine Taylor. I have worked for several Democrats, though never on a paid or full-time basis. I doubt that two of my favorites, Secretary of State Nellie Gorbea and Treasurer Seth Magaziner, will need my help this time, but I expect to get involved with Sheldon Whitehouse and Aaron Regunberg.
You're a devoted Red Sox fan. A prediction for 2018? Hope for the best, prepare for the worst.