Where Are They Now: Joe Mollicone
The ex-con's theft triggered the collapse of the state's credit unions.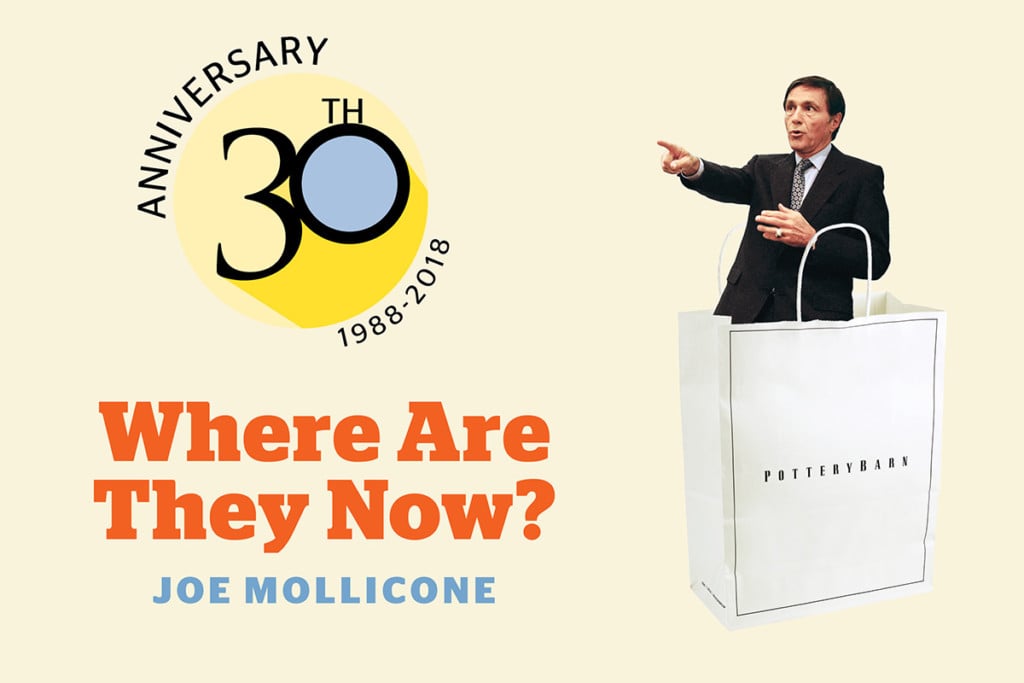 As president of Heritage Loan and Investment Company, a small bank on Federal Hill, Joe Mollicone Jr. lived large during the 1980s, taking clients to Vegas, lavishing them with expensive gifts, and sinking millions into investments that turned sour. Trouble was, they weren't his millions. Mollicone had been looting the bank for years, and on the verge of being caught, fled to Utah in 1990, where he lived in obscurity for some eighteen months.
After returning to Rhode Island to face the music (his theft had triggered the collapse of the state's credit unions), he was convicted in 1993 of embezzling $12 million. He was sentenced to forty years in prison and ordered to pay restitution.
When we caught up with him in 2008, he was sixty-four, on parole after serving ten years, and answered his own phone at his place of employ, Exclusive Findings, a Providence metal stamping business. It was Valentine's Day and we reminded him to get his bride a gift (they were registered at Pottery Barn). What were the restitution payments at that point?
"About $240," Mollicone volunteered.
Mollicone is still on parole and will be until 2023, according to J.R. Ventura, state Department of Corrections spokesman. It's not clear where he's working now; information about where he's employed is not publicly available, Ventura says, but Mollicone has upped his monthly payment to $300, and doesn't appear to be in arrears. One news report a year or so ago estimated he'd paid back almost $34K. That only leaves him about $11,965,000 to go.